Raw Feeding Seminar * Meet the Maker * Refreshments * Q&A
Description
Here at Suffolk Canine Creche we have partnered with Benyfit Natural as our sole supplier of premium raw dog food.

Its certainly not a fad, more and more of our clients are choosing to feed raw and after researching exactly all the market has to offer, we felt compelled to partner with Benyfit. It is a booming growth industry.
100% natural, nothing artificial - 100% DEFRA approved. All of their ingredients are British, the meat is ethically sourced, and the turkey they use is free range. The quality is remarkable and a paper trial to prove where each ingedient comes from.
They offer variety to cater for our puppies through to golden oldies, as well as an uber sensitive, there is something for every dog. We want to assist you in making feeding raw..easy.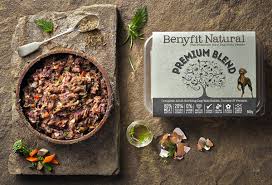 We are opening up the Creche for a coffee morning where you can Meet The Maker and learn all you need to know about feeding raw and ask as many questions as you like. No obligation to buy their brand, and a really interesting seminar, assisting you to keep up to date and aid the well being of your dog.
We have refreshments at the ready, please arrive for 10am on Saturday 17th March 2018, its a free event, you just need you to confirm attendance so we can cater for the refreshments.
We do have limited chairs, so do bring a fold up if a seat is essential for you