Description
---
Presenting Raw Mango in London!
---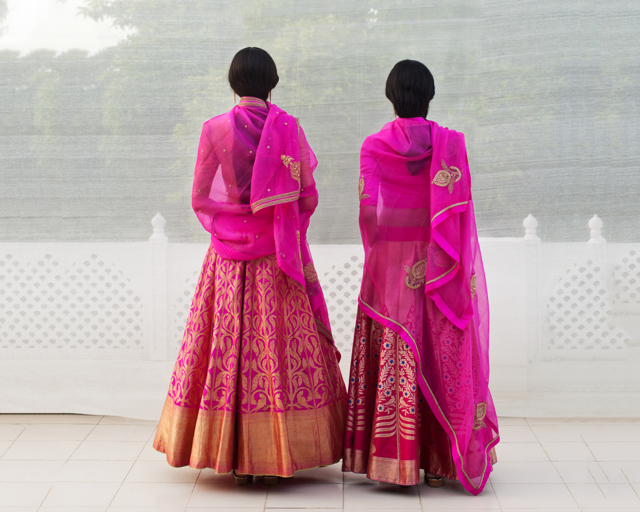 Raw Mango x Amrapali is coming to London for a Bridal event this summer!
Raw Mango and Sanjay Garg festive and bridal collections in London on 1st, 2nd & 3rd June, 2018.
Raw Mango brings you a selection of saris and garments, each timeless and evoking memories of festivity and joy. Through motifs, materials and colour, we celebrate the deep rooted traditions of India - all of which heavily rely on the inherent beauty of handwoven craftsmanship and raw material.
Ranging from minimalist gold tissue saris, sooti cottons, simple colour block to more ornate banarasi silks or embroidered saris - each for whom the options are endless.
Collections include saris, lehengas, kurtas, garments and textiles made through mashru, silk, chanderi, cotton and Varanasi brocades.

Amrapali Jewelry, alongside Raw Mango, will also be available during the event.
On June 1st, prior to the start of the exhibition, we will be hosting private bridal appointments with textile designer & founder at Raw Mango - Sanjay Garg.
Date: 1st June 2018
Time: 11am - 7pm
Venue: Asia House
Note: The deposit of £100 would be redeemable against purchase of a bridal ensemble.
FAQs
How can I contact the organiser with any questions?
For more info contact:
Ritu Malhotra: +44(0) 7562551760
email: london@rawmango.in