RAMEN CHIlL SUPPER CLUB Winter dinner with Chef Hatter at Ramen Chill Westcliff-on-Sea.
About this event
18th November we have a Supper Club that's not to be missed folks.
Chef 👨‍🍳 Hatter is opening up his nanny's cook books of delights that made a big boy grow even bigger 😉
The menu of 5 causes are all dishes that Hatter grew up with such as his favourite Pea & piggy 🐷 soup 🍲 and the braised beef cheek dish known as the cheeky moo 🐮.
Chef Hatter will pair the dishes with some extra special winter ❄️ tipples 🍷🍸
So come join us Thursday November 18th 7pm for A winter dinner 🥘 with Hatter.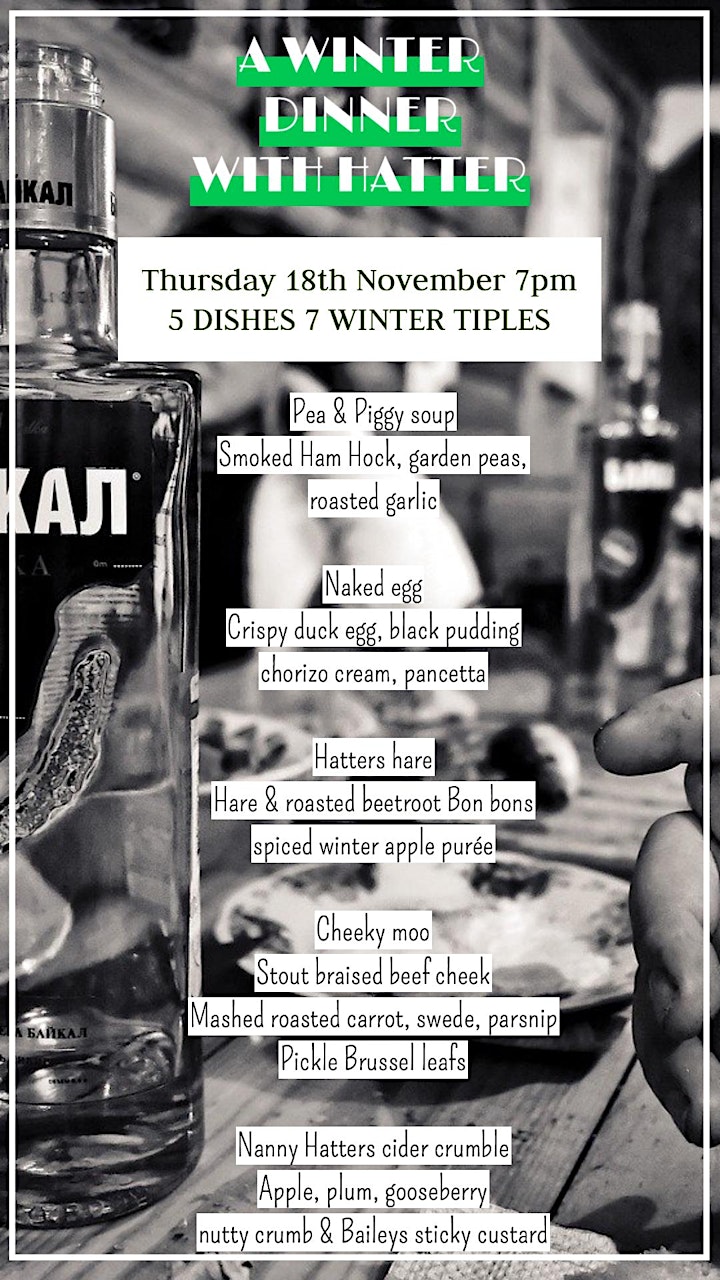 SUPPER CLUB
Winter Supper with @chefjhatter
5 courses plus winter tipples
18th November at 7pm
£50 per person
—
Pea & Piggy soup
Smoked Ham hock, garden peas, roasted garlic
—
Naked egg
Crispy duck egg, black pudding,
chorizo cream, pancetta
—
Hatter's hare
Hare & roasted beetroot bon bons,
spiced winter apple purée
—
Cheeky moo
Stout braised beef cheek, mashed roasted carrot, swede, pickled brussel leaves, roasted parsnip
—
Nanny Hatter's cider crumble
Apple, plum, gooseberry,
nutty crumb & Baileys sticky custard
—
DM for tickets 🎫
—
#ramenchillwestcliff #ramenchill #ramensupperclub #wine #dinner #supperclub