As part of the 16 days of activism for 'No violence against women and children' campaign, the RCM is hosting an expert roundtable discussion
About this event
As part of the 16 days of activism for 'No violence against women and children' campaign, the RCM is hosting an expert roundtable discussion on the 8th December 2021 to look at all aspects of violence against women and girls. During the 16 Days, the RCM will be posting information on its social media platforms ranging from Domestic Abuse, Polygamy, FGM, Forced Marriage , Virginity Testing & Hymenoplasty. This will culminate in the expert Roundtable event addressing all areas of violence against women and children with the following experts:
• DCS Allen Davis, Metropolitan Police
• Huda Mohamed, FGM Specialist Midwife
• Payzee Mahmoud, IKWRO
• Dr Charlotte Proudman, Barrister at Goldsmith Chambers
• Louise Browning , Head Teacher Norbury School
• Dr Leyla Hussein
• Dr Ranee Thakar, Obstetrician & Gynaecologists
• Other speakers to be confirmed
The RCM will also showcase their original FGM animations during this period which has been translated into French, Swahili, Arabic and Somali, as well as new animations that highlight the voice of males who stand with women in this fight to end violence against women and girls. The films provide a story telling narrative that can enable us to break the taboo and silence of men in talking about FGM.
Please join us on Wednesday 8th December 2021
Time: 17:00 – 19:00
Location: Zoom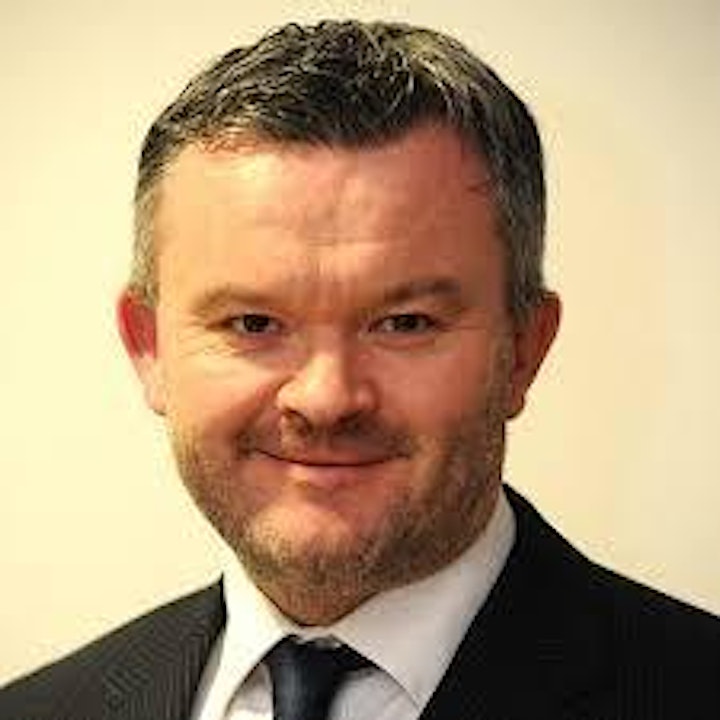 Inspector Allen Davis joined the MPS in 1996 and has an extensive background in developing a multi-agency strategic response to complex Public Protection issues. He is the MPS operational lead for Harmful Practices (FGM, Forced Marriage, HBA and Abuse Linked to Witchcraft and Spirit Possession) and works at both a National and International level on these issues.
He is Deputy Chair of the National Working Group on Abuse Linked to Witchcraft and Spirit Possession and is national lead for Operation Limelight; a multi-agency safeguarding operation that focuses on Harmful Practices at the UK border.
Allen is also co-Chair of the London Chemsex Working Group and established Project Sagamore, the multi-agency strategic response to crime related risk, harm and vulnerability within the Chemsex context. He also leads the MPS operational response to Sex Work.
Outside of work, he is the founder and Chair of the Board of Trustees of the charity, 'Growing Against Violence' (GAV). GAV has delivered evidenced based preventative education curricula tackling peer-on-peer exploitation to over 226,000 students in more than 1150 schools and colleges.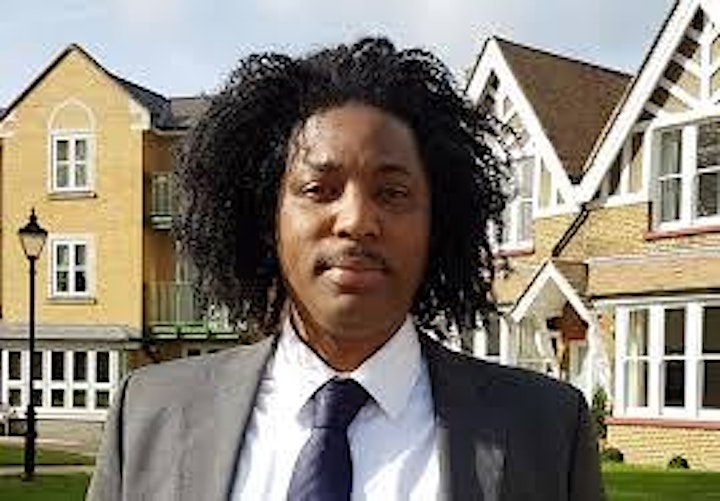 Leethen Bartholomew is the Head of the National FGM Centre a partnership between Barnardo's and the Local Government Association.
Leethen joined Barnardo's in December 2017 as the Head of the National FGM Centre. In addition to this role, he is the head of Boloh: The Black, Asian and Minority Ethnic family Covid-19 Helpline and acting director of the Centre for Expertise for improving outcomes for Black and Asian children and young people. With these services being the first of their kind nationally, Leethen has led the way in setting up and leading innovative and groundbreaking services. Leethen first worked for the probation service for several years and then went into frontline social work. Leethen has been working with others to safeguard women and girls against harmful practices for the past 16 years and views this work as a value and not an activity. He has expertise in faith based abuse, breast ironing, FGM, so called honour based abuse and other harmful practices.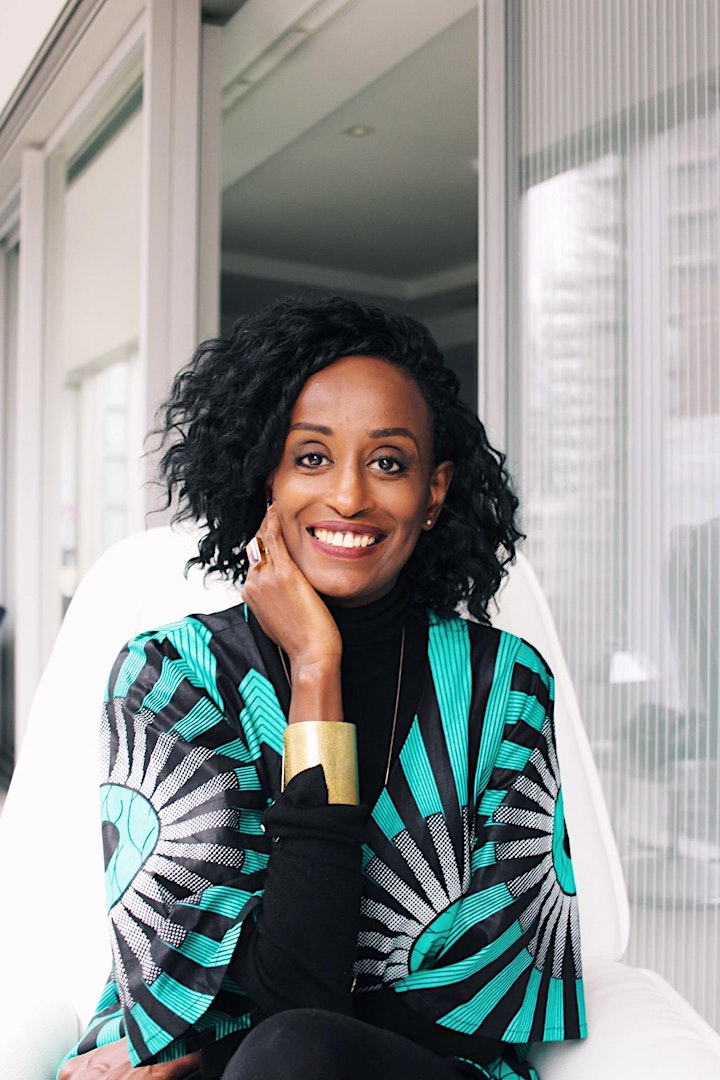 Dr Leyla Hussein OBE is a psychotherapist, specialising in supporting survivors of sexual abuse. She is an international lecturer on female genital mutilation (FGM) and a globally recognised activist fighting violence against women and girls. Leyla founded The Dahlia Project, the UK's first specialist therapeutic service for FGM survivors, and currently works as the Global Advocacy Director and Deputy Team Leader for the Africa-led Movement to End FGM.
Neelam Sarkaria is a UK-based barrister (n/p), part-time judge, former prosecutor and senior policy official who now works as a consultant. She has extensive experience of gender-based violence (GBV), criminal justice policy and rule of law development in the UK and internationally. She has worked in Namibia, Turkey, Iraq. Trinidad and Tobago, Jamaica, Jordan and across Europe. She is now supporting UN agencies as an independent criminal justice, GBV and Gender Consultant and also works internationally to develop the rule of law. Neelam is a former Non-Executive Director for two police authorities in the UK namely the Civil Nuclear Constabulary and the Ministry of Defence Police Committee. She lectures at several universities on harmful traditional practices, victimology and policing and has developed and delivered training on harmful traditional practices for prosecutors in the UK, domestic abuse and forced marriage for the RCM, and FGM for NHS England.
She is a Vice-President of the Association of Women Barristers and a former member of the Bar Council Equality, Diversity and Social Mobility Committee. Neelam mentors and supports gender-based violence charities to develop their capability and is a Community Ambassador for the Sharan Project and a member of the Expert Advisory Panel for the Ending Domestic Violence Global Foundation.
She has co-authored a book on harmful traditional practices published in August 2020.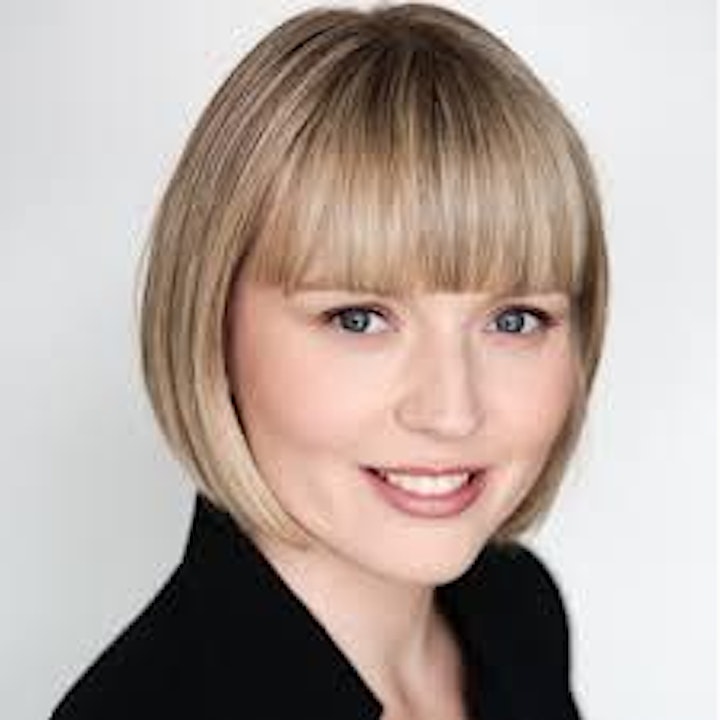 Charlotte Proudman is an award-winning barrister with an extensive family law practice in complex trials and appellate cases, often encompassing ground-breaking fields of law. Ranked as Legal 500's Leading Junior, Charlotte acts in high value matrimonial finance cases, private law children, child abduction, surrogacy and serious care cases. She has represented and advised high-profile public and political figures. Charlotte has been shortlisted for a number of awards, Family Law Junior Barrister of the Year, Rising Star and Woman Lawyer of the Year 2020.
As a Junior Research Fellow at Queens' College, Cambridge, Charlotte researches and lectures on gender inequality under the law and female genital mutilation ("FGM"). Charlotte's book about the efficacy of anti-FGM laws is soon to be published by Oxford University Press. Charlotte was awarded her Doctorate in FGM law and policy from King's College, Cambridge and she was a Visiting Researcher at Berkeley Law School and Harvard Law School.
As an advocate for change, Charlotte was instrumental in drafting amendments to the Domestic Abuse Bill, introducing FGM Protection Orders and criminalising forced marriage. She is a legal advisor to Our Streets Now, a campaign to criminalise sexual harassment and Girls Not Brides UK which aims to criminalise child marriage.
Charlotte is ranked in the Legal 500 2022 edition – Children Law, tier 5.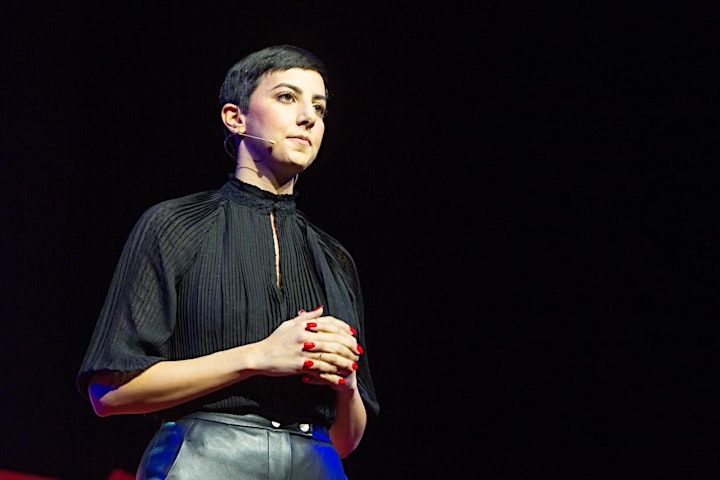 Payzee Mahmod is a British Kurd and Campaigner. She campaigns to end harmful practices including child marriage, FGM, virginity testing and hymenoplasty, drawing on her own lived experiences. Payzee's TEDX talk 'A Survivor's Plea to end Child Marriage' has been viewed more than a million times. Her petition in support of IKWRO's Safeguard Futures Ban Child Marriage campaign has attracted more than 190,000 signatures. The campaign has achieved historic success with the government recently confirming support to change the law so that child marriage will no longer be legal.
@Payzeemalika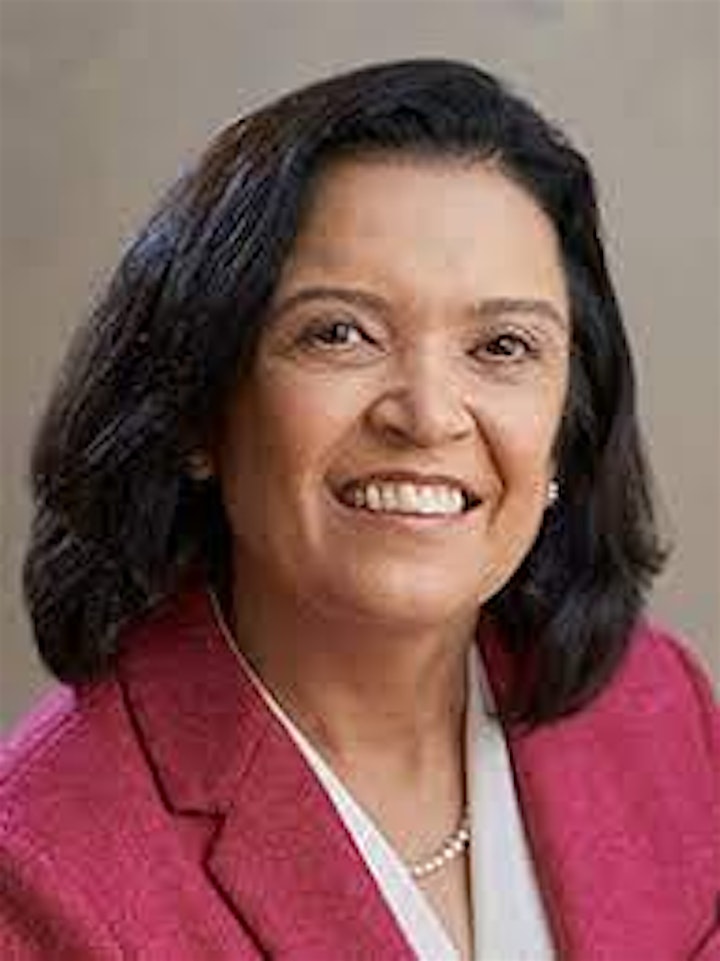 Miss Ranee Thakar is a Consultant Obstetrician and Gynaecologist and a Subspecialist in Urogynaecology at Croydon University Hospital as well as being a Honorary Senior Lecturer at St George's University of London. She is the Urogynaecology Lead and has previously served as the Clinical Business Unit Lead in her trust. She is the current Vice President for Global Health and the co-chair of the RCOG Race Equality Taskforce.
She is passionate about research and recognises its vital role in advancing health. Her publications include many original papers in peer reviewed journals and chapters in books. She has edited three textbooks. Having previously focused on the diagnosis and repair of obstetric anal sphincter injuries (OASI) through research and training, she is currently leading on a joint Royal College of Obstetricians and Gynaecologists and Royal College of Midwifery national prevention project funded by the Health Foundation, which has demonstrated a significant reduction in OASI rates.
She has a lifelong commitment to the improvement of women's health globally and intends to pursue new initiatives in global health in her capacity as the Vice President of the RCOG.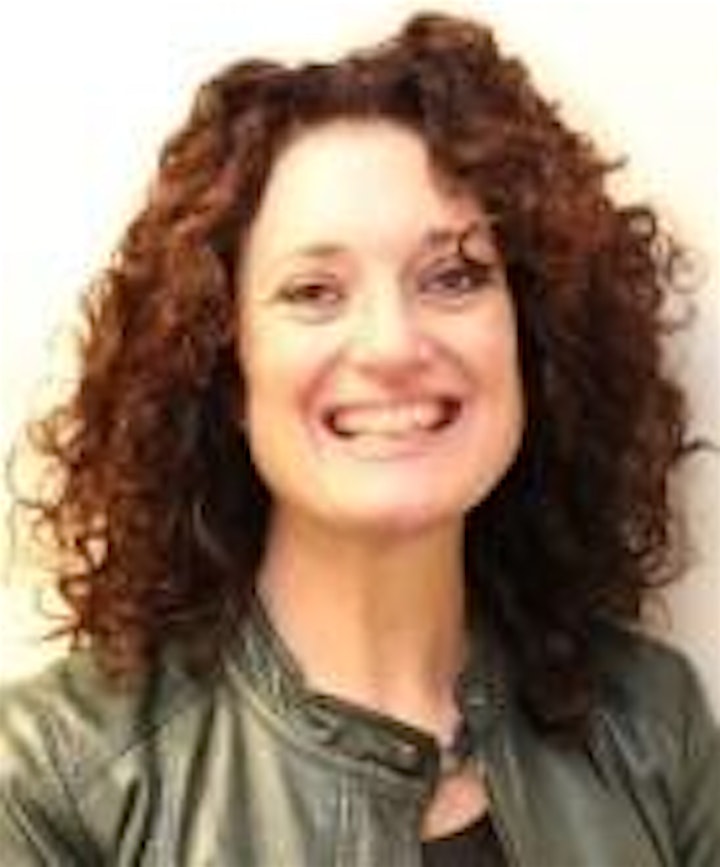 Louise Browning- Headteacher @ Norbury School Harrow
Louise is a fun, dynamic and dedicated Headteacher who has been at the forefront of pastoral care in schools for over 25 years. Louise has been the Headteacher at Norbury since January 2011 and has enabled the school to grow both in achievements for educating pupils, but also helping to be at the forefront of pastoral education across Harrow.
Norbury has won many awards for its academic and pastoral work since Louise became Headteacher. Covid saw the school open and welcoming all those who needed the 'in-school' provision, which meant the school mini-bus was out daily collecting and supporting families; Louise refers to it as her business car! Many families were affected by COVID in the community, with many children losing close family members, as well as Norbury having a staff death. Due to this Norbury created the first school based Covid-Memorial in July 2021, during a ceremony attended by all religious leaders in the area and dignitaries and families of those affected. The memorial brings daily comfort and memories.
Norbury School is a "World in a School learning together" with over 60 different languages and over 50 countries represented. Norbury has the "UNICEF Rights of a Child" at its centre and has a "GOLD UNICEF School" status. Norbury is an IQM "Flagship School ", which means it supports and works with other schools on specific aspects, such as Adverse Childhood Experiences and coping with bereavement.
Norbury School is also Harrow's Learning Hub for Safeguarding and leads on FGM Awareness and the NSPCC PANTS programme education, helping to keep children safe in education across London.
Norbury continues to challenge, motivate and develop the very BEST in its pupils, coaching them in a healthy and respectful environment.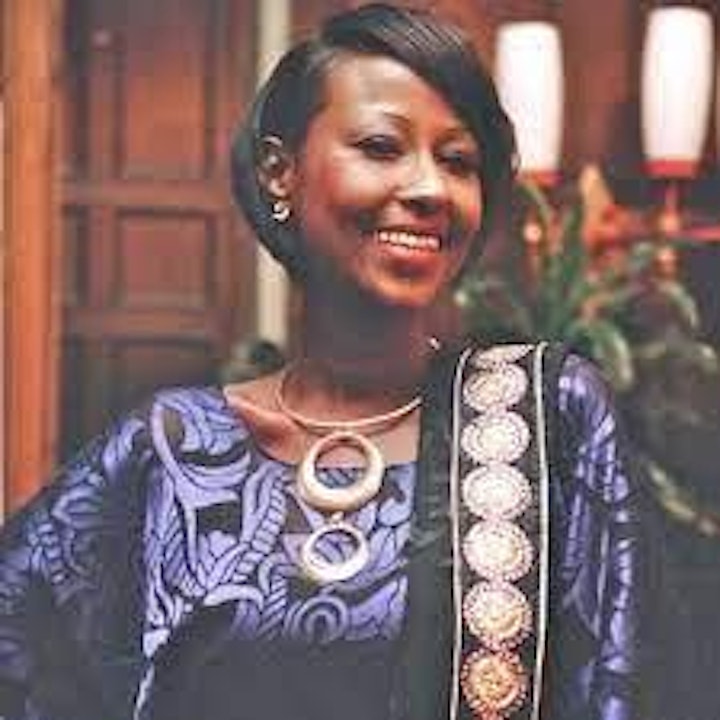 Hoda Ali is a nurse and a human rights activist. Having undergone female genital mutilation (FGM) in Somalia at the age of seven, which has resulted in lifelong consequences, including losing the ability to have children, she draws on her own experiences and professional skills to campaign to defend the rights of girls and to end FGM.
In 2013, Hoda appeared in 'The Cruel Cut', a BAFTA-nominated Channel 4 documentary about FGM. In 2014 Hoda co-founded the Vavengers, an FGM awareness-raising group that runs arts events to help fund charities working in the UK that support women and girls who have undergone the abusive practice. Their first project was 'It happens here', the first ever end FGM billboard campaign in the UK. Hoda and her nieces were the face of the campaign which received a widespread response.
From 2015 to 2018 Hoda was a trustee for 28TooMany, a charity established to undertake research and provide knowledge and tools to those working to end FGM worldwide.
In 2018 Hoda was nominated as an Amnesty International Human Rights Defender, and she appears on the Suffragette Spirit Map.
Hoda currently leads a ground-breaking project to end FGM in London Perivale Primary School with Ealing Council, involving children, parents and staff. The project was recently showcased in parliament and in recognition of its success, the John Lyons charity is funding its' expansion and the project now includes 16 schools.
Hoda is also health advisor to new organisation Magool which supports survivor led work to end FGM. Most recently Hoda took part in the highly anticipated documentary film "100 Vaginas" about the work of photographer Laura Dodsworth to help debunk notions of shame around women's bodies and sharing her powerful story on how she reclaimed her body after FGM.
Organiser of RCM 'No violence against women & children' Expert Roundtable Discussion