Description
You are warmly invited to join us for RCVS Fellowship Day, to be held on Friday, 20 September 2019 from 9.30am in the prestigious surroundings of The Royal Institution in London.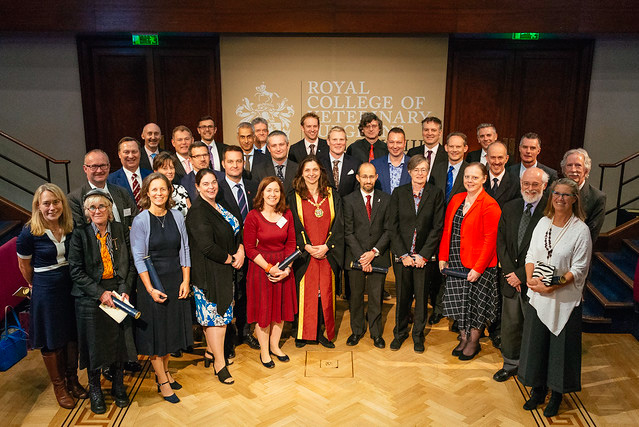 In what promises to be a fascinating and insightful day, we shall be welcoming the fourth cohort of Fellows to be awarded under the new RCVS Fellowship initiative as well as providing a forum for Fellows to meet and exchange their views and ideas.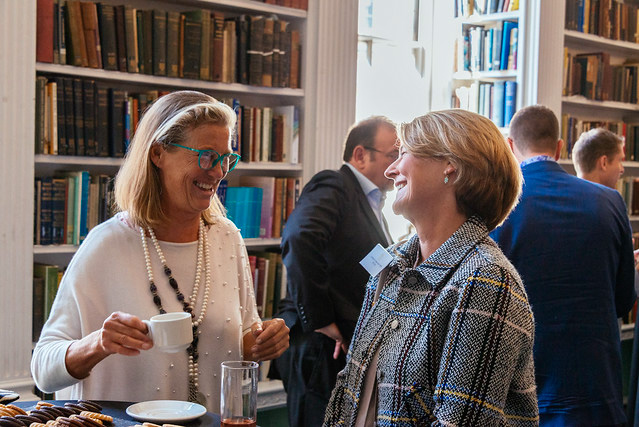 This year we will have Dr John Glen BVMS PhD DVA FRCA MRCVS as the keynote speaker for the day, who will deliver a presentation titled: 'Try, try and try again: some personal reflections on the development of the anaesthetic, propofol.' Dr Glen's biography can be found below.
---
We are also inviting Fellows to participate in a 'Fellows in Focus' session in which any FRCVS can give a 10-minute talk on an interesting topic of their choice.
If you wish to give a presentation please fill in our online form.

Application deadline: Monday 26 August 2019. Fellows will be notified by Monday 2 September 2019.
---
Tickets to the event are available on a first-come, first-served basis, and may be reserved by clicking on the 'Tickets' button above.
Ticket types
The Fellowship is about promoting scientific excellence and harnessing its expertise for the benefit of the profession as a whole. The day is an opportunity for the Fellowship to showcase its contribution and accordingly it is important that as many vets as possible get the chance to engage with it and be inspired by its contributions. As a result, Fellows are being strongly encouraged this year to bring another vet, who is not a Fellow, to the day.

If you are unable to bring another vet on the day you are invited to make a donation of £50. This donation will help recover some of the day's costs – such as meeting the travel expenses of those participating in the Fellows of the Future competition. It should also assist in the running of other Fellowship outreach work.
We look forward to seeing you on the day.

09.30 – Registration and refreshments
10.00 – Introduction and welcome – Nick Bacon, Chair, RCVS Fellowship Board
10.10 – Presentation of new RCVS Fellowships – Niall Connell, RCVS President
10.45 – Keynote Speaker – John Glen BVMS PhD DVA FRCA MRCVS
11.30 – Fellows of the Future
12.30 – Lunch
13.30 – Fellows of the Future results
13.40 – Fellows in Focus
15.15 – Welcoming new Fellowship Board Chair and other board positions
15.20 – Closing remarks – Niall Connell, RCVS President.
15.30 – Drinks reception
17.00 – Close

Launched in April 2016, the aim of the new Fellowship initiative is to advance and develop clinical and professional standards by providing a resource of independent knowledge for the benefit of the veterinary profession.
The criteria for achieving Fellowship include sustained contribution to scholarship; producing a body of creative work that has been disseminated to others; indisputable advancement of their subject; providing leadership to the profession; and, advancement of the public understanding of the profession.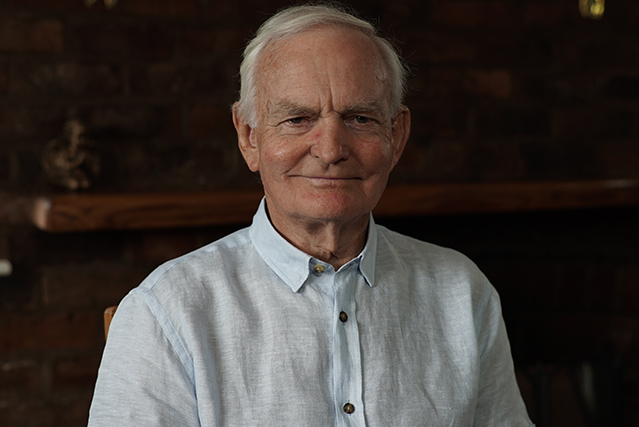 Dr John (Iain) Glen BVMS PhD DVA FRCA MRCVS studied veterinary medicine at the University of Glasgow, graduating in 1963. He then spent a year as a veterinary surgeon at the University of Nairobi. Returning to the University of Glasgow in 1965, he took the first step towards pursuing a career as an academic researcher as he accepted a lecturer position in the Department of Small Animal Surgery. During this time he also claimed a specialist diploma in Veterinary Anaesthesia, paving the way for his lifelong research interests.
In 1972, Dr Glen joined ICI Pharmaceuticals' anaesthetics research team – later AstraZeneca. Working there he discovered and developed Propofol – now one of the most widely used anaesthetics in the world. Its rapid action and freedom from residual effects contributed to it being classified in 2016 by the World Health Organisation as an "essential medicine". It is estimated that well over 190 million people have received the drug. In recognition of this achievement he was awarded the Lasker – DeBakey Clinical Medical Research Award in 2018. The award recognises the contributions of researchers who have made major advances in the understanding, diagnosis, treatment, cure, or prevention of disease.
---
FAQs
What's the refund policy?
We regret that refunds for donations are not possible. If you wish to discuss this, please contact the RCVS Events team on events@rcvs.org.uk.
Is it ok if the name on my registration doesn't match the person who attends?
If you need to change the name of the guest attending, please contact the RCVS Events team on events@rcvs.org.uk.