Description
You are warmly invited to join us for RCVS Fellowship Day, to be held on Friday, 20 October 2017 from 09.45 in the prestigious surroundings of The Royal Institution in London.
In what promises to be a fascinating and insightful day, we shall be welcoming the second cohort of Fellows to be awarded under the new RCVS Fellowship initiative, and hearing from the broadcaster, anatomist and archaeologist Professor Alice Roberts, who will deliver our keynote address with a talk entitled 'Tamed: Three species that changed our world'.
In the afternoon, members of the Fellowship will present research posters and also give short talks on a wide range of topics, from the 'Causes and cures for cataracts' to the 'Health of corals, and their importance for society'
Tickets are available on a first-come, first-served basis, and may be reserved by clicking on the green 'Register' button above.
We look forward to seeing you on the day.

09.45 – Registration and coffee
10.30 – Introduction by Professor Nick Bacon MA VetMB CertVR CertSAS DipECVS DipACVS FRCVS, Chair of the Fellowship Board
10.40 – Fellowship ceremony
11.20 – Keynote Address
'Tamed: Three species that changed our world' - Professor Alice Roberts
12.30 – Poster sessions and lunch
13.45 – Fellows in Focus
'Mission Rabies' - Mr Ian Battersby BVSc FRCVS

'The health of corals, and their importance for society' - Mr Rob Gilbert BVSc MMedVet FRCVS

"All structures great and small: is the profession coping with the rapid changes in the veterinary sector? – Professor John Innes BVSc PhD CertVR DSAS(Orth) FRCVS

'Do badgers kill cows or cows kill badgers?' - Mr Dick Sibley BVSc HonFRCVS

'A personal perspective of the medical-veterinary relationship' - Professor Brian Summers BVSc MSc PhD FRCPath FRCVS

'General practice is the most important veterinary specialism' - Dr Bradley Viner BVetMed MSc(VetGP) DProf FRCVS

'Causes and cures for cataracts' - Dr David Williams MA VetMB CertVOphthal PhD CertWEL VetMD DipECAWBM(AWSEL) FRCVS
15.20 – Closing remarks
15.30 – Poster sessions and drinks reception

Launched in April 2016, the aim of the new Fellowship initiative is to advance and develop clinical and professional standards by providing a resource of independent knowledge for the benefit of the veterinary profession.
The criteria for achieving Fellowship include sustained contribution to scholarship; producing a body of creative work that has been disseminated to others; indisputable advancement of their subject; providing leadership to the profession; and, advancement of the public understanding of the profession.

Professor Alice Roberts originally studied medicine and anatomy at Cardiff University, and worked as a junior doctor in South Wales before becoming a lecturer in anatomy at Bristol University, where she worked for 11 years. She taught anatomy at undergraduate and postgraduate level, and undertook research in osteoarchaeology, completing a PhD in palaeopathology.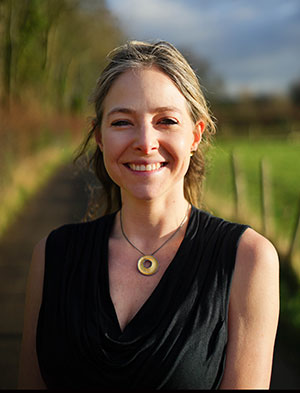 She developed a strong interest in public engagement, becoming a television broadcaster, writing popular science books, and giving public talks. Alice has been Professor of Public Engagement with Science at the University of Birmingham since 2012, and chairs the university's Public Engagement with Science Committee.