Actions and Detail Panel
R&D Tax Relief for Innovative Businesses.
Thu 20 April 2017, 11:00 – 14:00 BST
Description
R&D Tax Relief are offering innovative businesses the chance to attend their latest session based around Tax Relief from HMRC.
The morning presentation session with run from 11am - 12am and will cover:
An Engineer's Overview of HMRC's R&D Tax Relief

What business activities qualify

What costs qualify

How this relief can finance your projects

The timing of the relief

Industry examples

Benefits of using a R&D tax specialist
The afternoon presentation session will run from 1pm - 2pm and will cover:

What is the financial impact of a successful claim

How to identify your project

How to identify your R&D regime (SME v Large)

How to identify costs relating to your project(s)

Information HMRC require in support of your claim

The Tax Calculation

What happens if HMRC enquire

Benefits of using a specialist
---
R&D Tax Solutions are a Manchester based tax consultancy specialised in the formulation and completion of Research & Development (R&D) tax relief claims. Their company is headed up by Laura Duggan and Evgeni Vachkov and supported by several consultants with specialist background.
Using thier in-depth industry knowledge combined with leading taxation expertise thier team will help you reduce your overall tax burden through the use of R&D tax credits. Their consultants also have tax or accounting qualifications, ensuring the commercial understanding of the benefit to your company is fully considered and communicated to you. It is these highly skilled consultants who will manage your claim and liaise with HMRC on your behalf.
Their on-line claim process takes a minimum amount of your time and does not cost you anything until the claim is successfully processed by HMRC.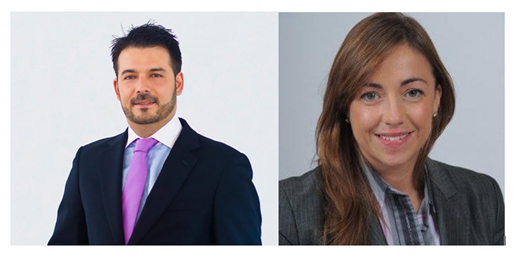 Evgeni Vachkov
Business Operations Director
Evgeni's background is in the area of software development and implementation of large-scale global IT projects. For c.15 years he has consulted to global bluechip companies in this regard. He is well versed in large data, online portals, cloud solutions, mobile applications, as well as bespoke finance and insurance systems and the specifics of these industries. His insight often helps us find the R&D gems in your projects and unveil information required to build a solid R&D tax claim.
Laura Duggan
R&D Tax Director
Laura is qualified ACCA and CTA and has been a team member in both regional and international tax planning teams, predominately working with Owner Managed Businesses on a range of tax legislative issues and in the last 5 years focusing heavily on R&D tax relief heading up the R&D/Creative Tax Industries teams within the accounting practise. She has handled several hundred successful claims and has achieved in excess of £10m of tax refunds as a result of her engagements. Additionally to this date she has not a single claim refused by HMRC.
---
Book your free place now to benefit from the vast experience of R&D Tax Solutions, learn about your companies eligibility for R&D credits and for help and support in preparing for your claim.