Location
DIY Space For London
96-108 Ormside Street
London
SE15 1TF
United Kingdom
Description
No Fly on the WALL X Haus of Liberated Reading Present...'Re-imagining Black Love as Revolutionary': A Conversation
It's 2017 and the No Fly on the WALL Academy is back with events galore!
After a jaw-dropping, wild, and in every way exhausting 2016 for the world at large, we've decided to be even more solution focused than ever. What happens if we reimagine what the future could look like and take the necessary steps to achieve this? Well, our theme for the year is 'Re-imagining'. All our events will revolve around this theme, from reimagining how we relate to each other and our communities, to reimagining tired stereotypes, activism, the Black family, the infinite possibilities of Black British womanhood, and ultimately Black Britain. Kicking off our series is our first event, 'Re-imagining Black Love as Revolutionary'. What better way to start this journey than with love? Hot on the heels of Valentine's Day, we'll be exploring, deconstructing and then reconstructing Black Love - in all its forms - as revolutionary.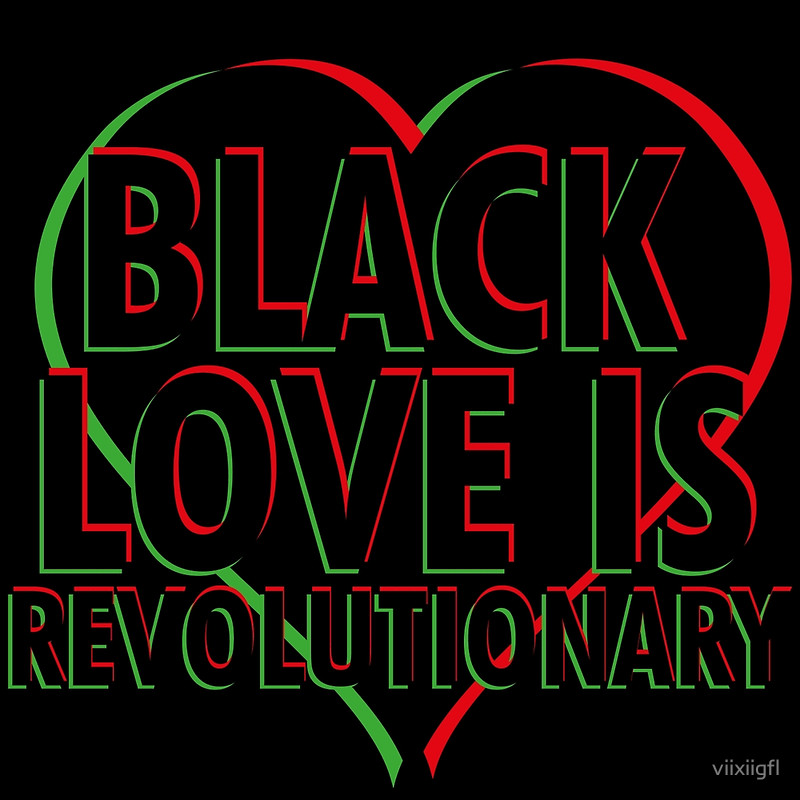 What is Black Love? How can it be revolutionary? How can black men and black women (re)build and work together? Topics of race, sexuality, religion, and social media to name just a few will all be explored.
In conversation with each other and with the audience will be Jendella Benson (writer, filmmaker, photographer), Isaac Eloi (writer, lawyer), Phyll Opoku-Gyimah (activist, founder of UK Black Pride), and Joseph Guthrie (writer, columnist, musician).
The panel will be facilitated by Siana Bangura - writer, poet, and editor of No Fly on the WALL - and the event will begin with a reading by Jendella Benson.
There will also be an audience Q&A session to close the event.
** This event is open to ALL **
'Re-imagining Black Love as Revolutionary' is an event hosted by No Fly on the WALL in partnership with indie publishing house, Haus of Liberated Reading.
DIY Space for London is a cooperatively-run social centre located in South London, just off Old Kent Road. The space works to promote the ideas of mutual aid (helping each other) and cooperation (working together), providing a welcoming space for everyone, including those whose voices and contributions are not always heard or appreciated.
You can become a member, which costs £2 a year and can be done in a few minutes online. Members have a say in how the club is run, and there are also lots of opportunities to get involved in the day-to-day running of DSFL by joining a collective, where you'll get a say in how the space runs and receive training in new skills.
** Please note tickets to this event are non-refundable. Should you purchase a ticket (or tickets) and find you are no longer able to attend please arrange to pass the ticket on or get in touch so we can assist you with doing so using our network and social media channels **
--------------------------------------------------------------------------------
No Fly on the WALL is a platform to discuss and celebrate Intersectional Feminism. We aim to put a spotlight on the experiences of Black British women and Black women living in the UK, giving a voice to the marginalised. We publish thought provoking and thoughtful articles on our blog and organise events throughout the year via our No Fly on the WALL Academy to encourage people to gather together and learn from each other in the spirit of (un)learning. We advocate 'Taking Up Space' and we aim to uplift the Black community and all the other communities of which we intersect and hope to provide a means to network and empower.
Visit: www.noflyonthewall.com
Follow us on Twitter: @NoFlyontheWALL
'Like' us on Facebook: No Fly on the WALL
The Haus of Liberated Reading is an online hub for radical writing and the literature of decolonised minds.
We publish reviews of classic literature as well as new writing, predominantly from writers of colour, all in one place. We also have our very own publishing arm for radical, refreshing, and innovative writing from diverse, uninhibited, and bold new writers.
Visit: www.hausofliberatedreading.com
Follow us on Twitter: @LiberatedReads
'Like' us on Facebook: Haus of Liberated Reading