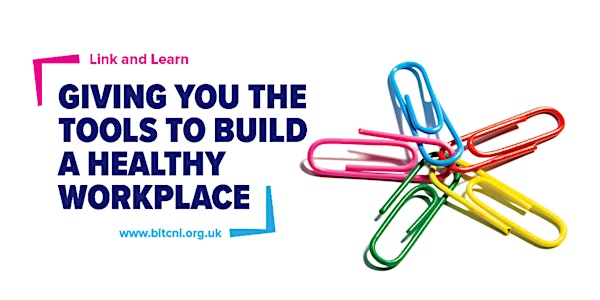 Reaching your full potential at work while living with a health condition
Exclusively for Business in the Community members, we are delighted to offer a new Link and Learn session.
About this event
In Northern Ireland, an alarming 45% of employees report going to work despite not being well enough to do so*.
Facilitated by the Southern Health & Social Care Trust, this session will give attendees an overview of the Condition Management Programme (CMP), that aims to help individuals to manage their health condition and encourages them to progress towards, move into and stay in employment. CMP is led by healthcare professionals, such as occupational therapists, physiotherapists and mental health nurses.
CMP can assist individuals to better understand their condition, improve day to day functioning, increase their confidence and improve the prospects of returning to work or staying in work.
CMP offers advice, education and support on a range of health conditions, and issues including:
arthritic complaints
back and neck problems
coping with chronic pain and fatigue
dealing with stress, anxiety, low mood and depression
heart, circulatory and respiratory disorders
relaxation techniques
communicating with confidence
developing a healthier lifestyle
exploring potential options that will help progress towards employment or returning to work
How it works
This session will take place online on Zoom. Attendees will be emailed a secure link to join following registration.
*CIPD Working Lives Northern Ireland 2021