About this Event
PressReader is an app that connects you to digital newspapers, magazines, and other periodicals. It lets you customise your reading experience, gain international perspectives and engage with topics of interest.
William McLeod, Library Customer Services Officer based at Kensington Central Library will show you how to access thousands of newspapers and magazines from across the world with just your library card.
With no limits on the number of issues you can download, PressReader puts a world's worth of information at your fingertips.
Not a member yet? No problem! Click here if you wish to join K&C Libraries.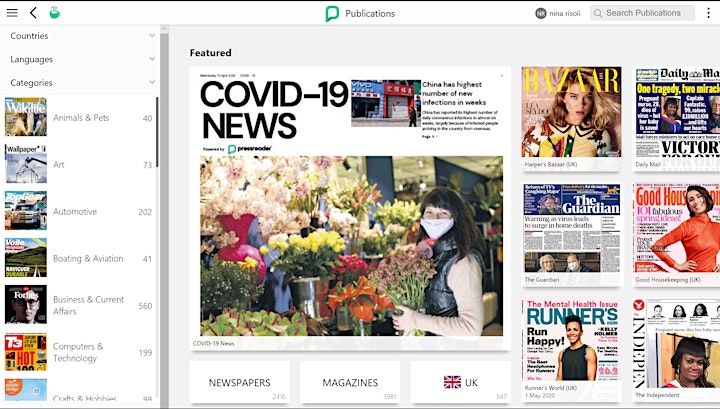 This session is part of the library's events programme to mark the Libraries Week.
Whether you already love to learn, or are thinking about learning something new, come along to one of our free events run by friendly library staff.