Description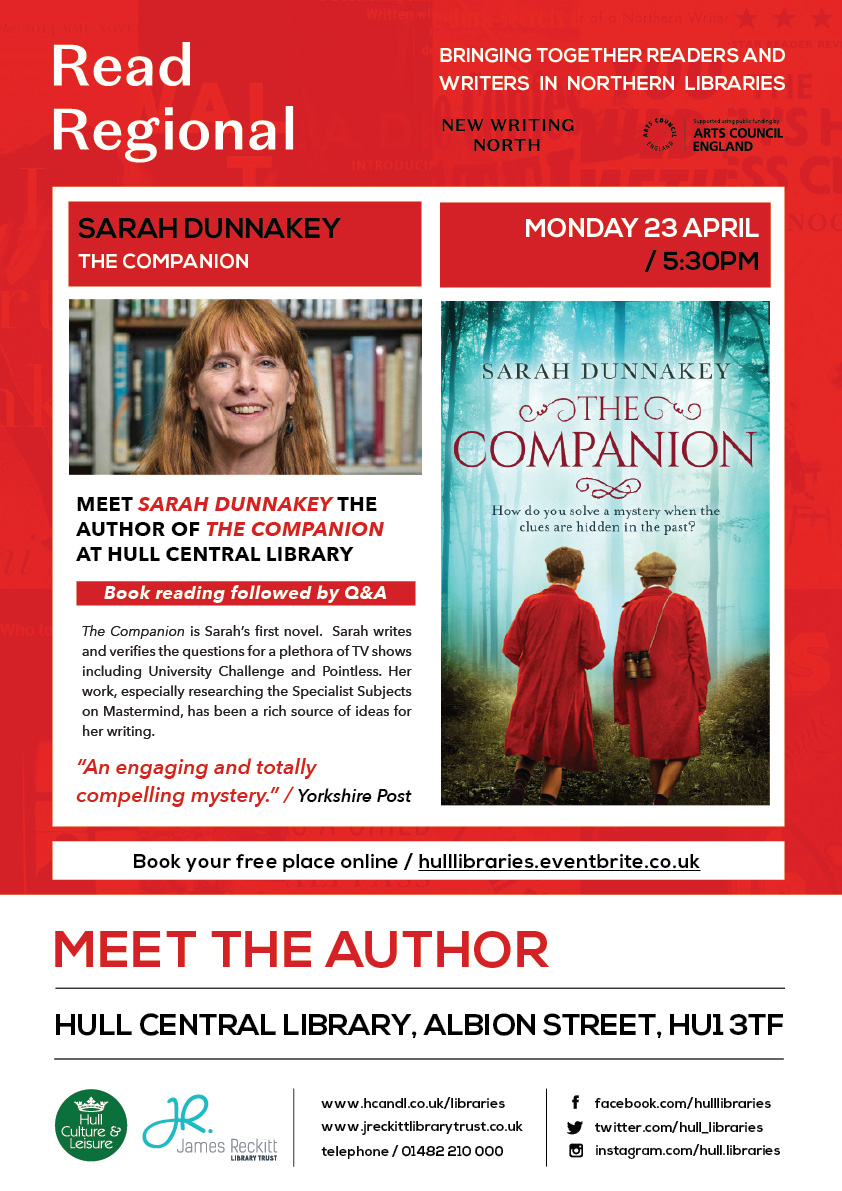 Meet SARAH DUNNAKEY the author of THE COMPANION at Hull Central Library
After brief stints as a college librarian, an education officer and an NHS researcher, Sarah Dunnakey landed her dream job as a Question Researcher on Mastermind.
She now writes and verifies the questions for a plethora of TV shows including University Challenge and Pointless. Sarah's work, especially researching the Specialist Subjects on Mastermind, has been a rich source of ideas for her writing.
Her short story, 'The Marzipan Husband' was broadcast on BBC Radio 4. The Companion is Sarah's first novel.
She currently lives in Hebden Bridge, West Yorkshire with her husband and daughter.
"An engaging and totally compelling mystery." / Yorkshire Post
---
Read Regional is a celebration of brilliant new books from the North of England, which connect authors with readers in their local libraries. Founded by New Writing North in 2008 the campaign is funded by Arts Council England and is now produced in partnership with Hull Libraries and 22 other library authorities.
For the authors, Read Regional is not only an opportunity to meet readers and talk about their work, but also to celebrate the vitality of libraries as centres of creativity and learning for the whole community.