Event Information
Location
Cradley Heath Library
Upper High Street
Cradley Heath
B64 5JU
United Kingdom
Reading Aloud, Taster Session - Cradley Heath Arts Festival
About this event
Discover the benefits of reading aloud, sharing books with other people and finding authors you've never read before. The session is for adults and anyone is welcome to come along.
The reading aloud is shared but, there is never any pressure for anyone to read. The group stops at intervals during the reading to discuss the content - how it might relate to us or what we think about the poem or story/characters/style of writing. There are multiple copies of books of short stories/poems so that during the session each participant can look at and follow what we are reading.
There is an established Reading Aloud group, which meets every Wedneday afternoon at Cradley Heath Library and is facilitated by Maggie Brookes and David Coggan. There is a vast collection of short stories/poetry to draw upon.
#CradleyHeathArtsFestival
#SandwellLibraries
This event is part of Cradley Heath Arts Festival.
The main event day is Saturday 8 June.
There is art, crafts, photography, exhibitions, film, spoken word, music, dance, magic and comedy across four venues around Cradley Heath - Holly Bush Arts Pub, The Art Yard, Cradley Heath Library and Haden Hill Park.
You'll find more information on our free programme at Eventbrite and our website Cradley Heath Creative.
With the support of Sandwell Council, Multistory's Blast! Festival, MFAA, Dunns Imaging and Jessops at Merry Hill
Cradley Heath Creative is a group of artists and performers whose aim is to help people discover the arts that are practiced around Cradley Heath and surrounding areas, and at the same time realise their own creative interests. We meet regularly at the Holly Bush Arts Pub.
Look out for our new programme, Oss Box Unbridled, which takes our Oss Box - a horse trailer converted into a mobile arts venue - out and about. Oss Box Unbridled is supported by Arts Council England.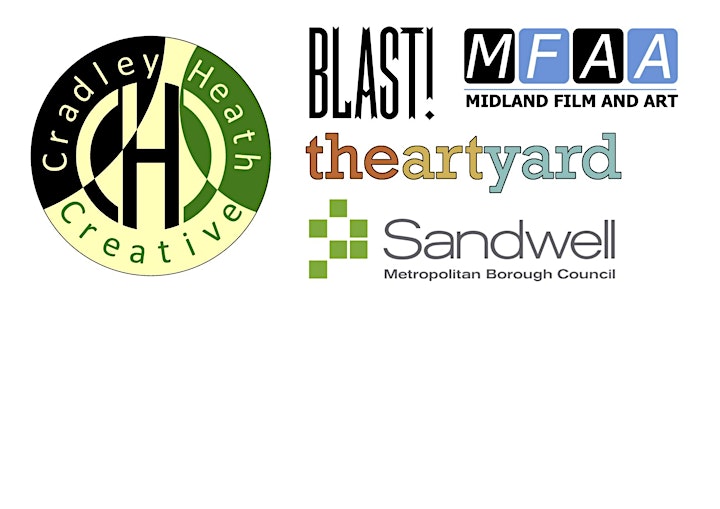 Date and time
Location
Cradley Heath Library
Upper High Street
Cradley Heath
B64 5JU
United Kingdom