Reading Extracts From The Second Edition Of The Young Adult Novel, ELIJAH
Presented by Sister Michelle Yaa Asantewa - Reading Extracts From The Second Edition Of The Young Adult Novel, ELIJAH
About this event
Greetings & Profound Elevation Family,
JJD - Jan Jak Dessalines Imperial Institute, PASCF - Pan Afrikan Society Community Forum, and Way Wive Wordz take pleasure in inviting you to our end-of-year session, on Friday, 10th December 2021, presented by Sister Michelle Yaa Asantewa. This reading presentation illustrates the development of Way Wive Wordz as an independent publishing brand, now in its seventh year. What are the lessons and experiences learned? What successes and rewards have been earned in making the decision to self-publish in an industry dominated by traditional white-owned, mainstream publishers? Sista Yaa will be Reading Extracts From The Second Edition Of The Young Adult Novel, ELIJAH, and will discuss the inspiration for writing it and its relevance today.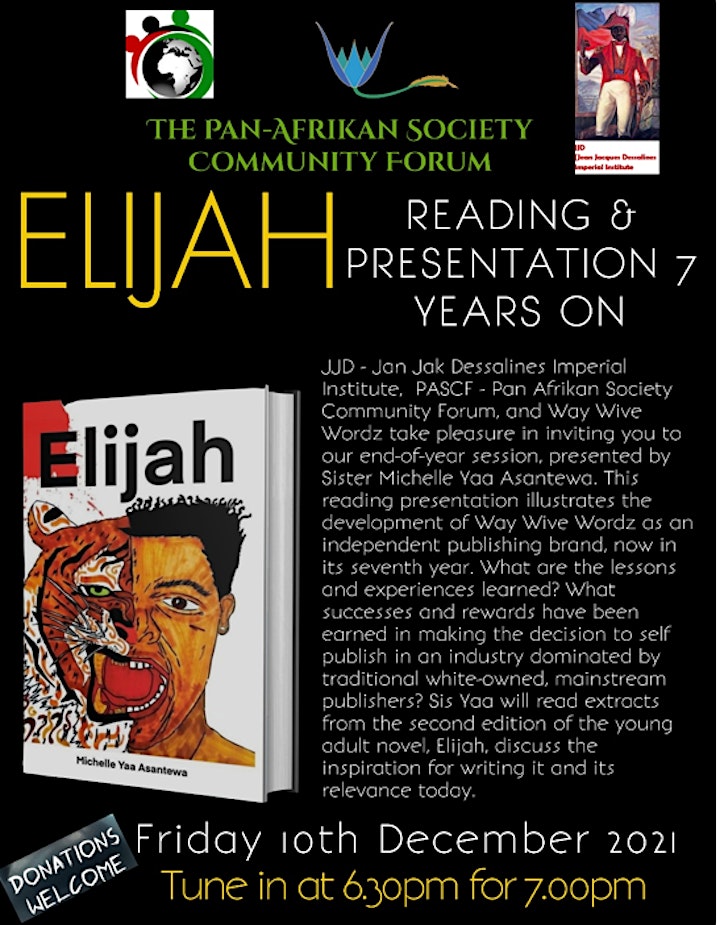 This is a FREE session, but Registration via Eventbrite is necessary.
ZOOM LINK:
Topic: ELIJAH Reading & Presentation 7 YEARS ON!
Time: Dec 10, 2021, 06:30 PM London/ Zoom Opens
Join Zoom Meeting
https://us02web.zoom.us/j/88916588898?pwd=aXp6Nnk2YlJ1V0oweWZSbUx2dXUwQT09
Meeting ID: 889 1658 8898
Passcode: 635389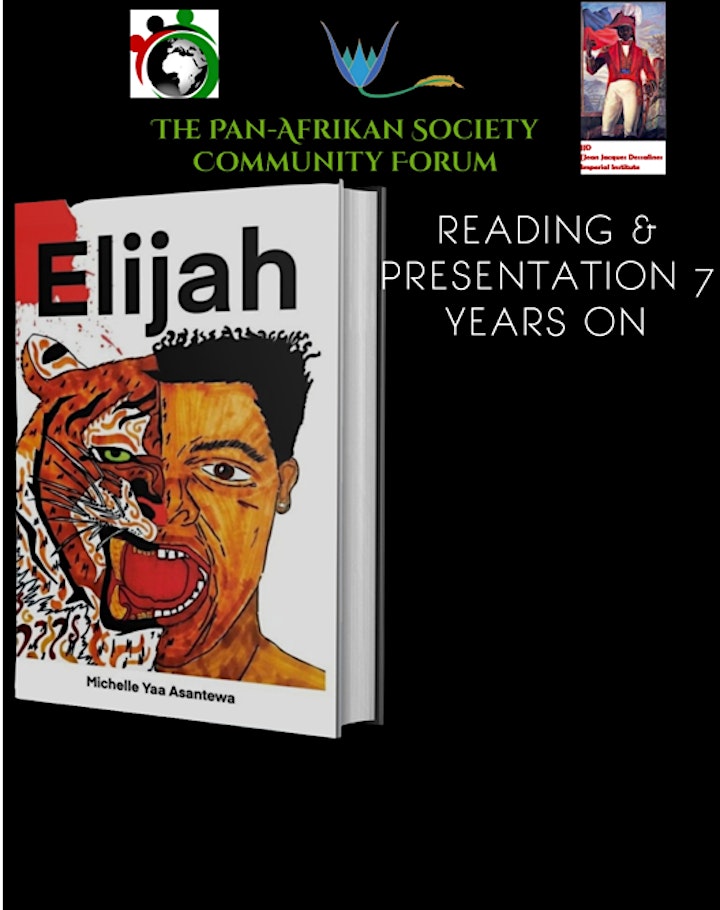 PRESENTER: Sista Michelle Yaa Asantewa.
Founder of Way Wive Wordz, Sista Yaa is a writer and independent scholar. Elijah, her first novel was published in 2016, along with The Awakening and other Poems. Guyanese Komfa, the Ritual Art of Trance, her PhD research on the African derived spiritual practice, Something Buried in the Yard, and Mama Lou Tales were published in 2016. She is the co-facilitator on The Amazing James Baldwin, African Women Resistance Leaders, Toni Morrison, and Andrea Levy short courses in collaboration with Black History Walks and Education Through Culture. She is the editor of In Search of Mami Wata: Narrative and images of African Water Spirits (2020).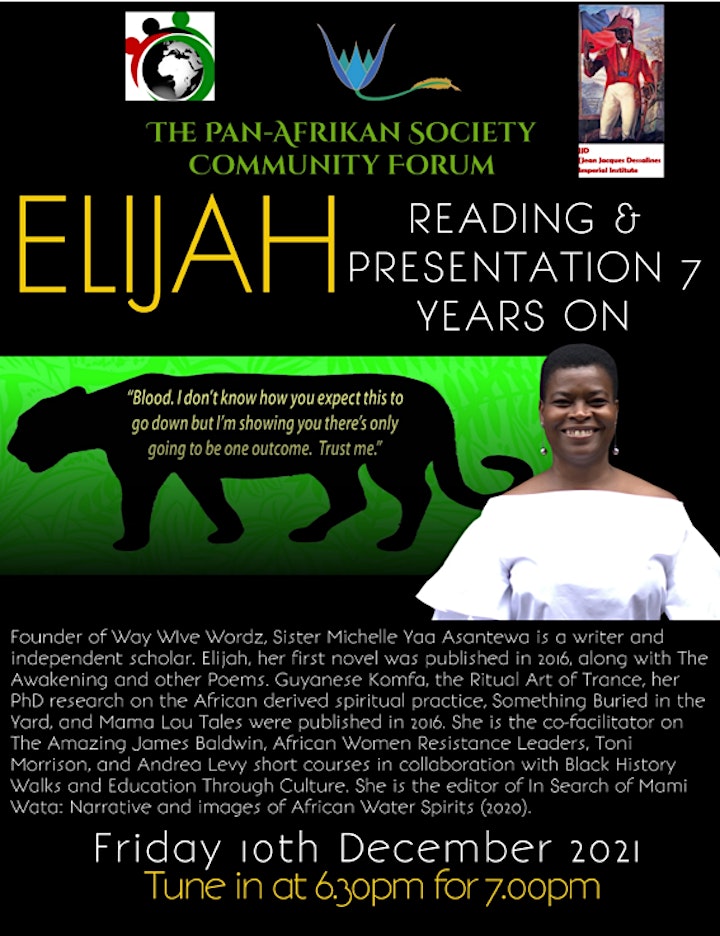 We Are A Self-funding Organisation.
Your Donation Is Greatly Appreciated.
You can donate:
- Eventbrite:
- PayPal - using our PayPal account details
- Or our bank account:
HSBC
Account Number: 81518313
Name: Pan-Afrikan Society Community Forum
Sort Code: 40-01-22
A Session not to be missed. And we lo0ok forward to welcoming you.
Organiser of Reading Extracts From The Second Edition Of The Young Adult Novel, ELIJAH