Description
Ready Player Two - Videogame Speed Dating
Tired of the dating game? How about a gaming date!?

Main info
Date: Tuesday, September 12th, 2017
Where: PimpShuei (London)
Age group: 21-40


Event details
Ready Player Two is an activity based speed dating event where you'll meet lots of cool singletons and get to play some fun retro videogames!
---
Ladies - You'll get your own table for the evening! At your table we will setup a console and videogame of your choice (from our list of over 1400 original retro games - have a look at our Games Bible here). If you're overwhelmed by choice we're happy to suggest a few bona fide classics... Or if there is something you desire that isn't already on our list, let us know and we'll see what we can do.
There will be 2 rounds of speed dating, a Female Ticket is for both rounds. Registration is at 7pm, with Round 1 of speed dating beginning at 7:30pm. You'll be registered on arrival by a Joypad crew member, who will give you your name tag and explain how things work... then you're ready to press start!
As an extra bonus, the lovely people over at PimpShuei are offering a free glass of their punch cocktail for any ladies arriving before 7pm.
---
Gents - You'll swap tables every 5 minutes and get to play a new game with each lady you meet.
Male tickets are split into two sittings (Round 1 or Round 2). Registration for Round 1 is at 7pm and registration for Round 2 is at 8:45pm. You'll be registered on arrival by a Joypad crew member, who will give you your name tag and explain how things work... then you're ready to press start!
---
During the event you'll get to kick back and pit your gaming (and flirting!) skills against your dates, so that you can get to know each other and have some fun doing something a bit different!
Each date will last around 5 minutes and once the event is over there will be the chance to mingle at the bar over a drink or two.
On the night you'll keep track of the people you like via our online portal, so you'll need to bring a fully charged mobile and have access to the email linked to your Eventbrite account. If you are unable to access your Eventbrite account email address, or would prefer to use an alternative email address, please let us know at least 24 hours in advance of the event.
After the event Joypad will contact you with your matches via your Eventbrite email (or alternative email address if provided).
The ticket price includes all the activities and the post-event contact sharing. Drinks and snacks are not included in the ticket price.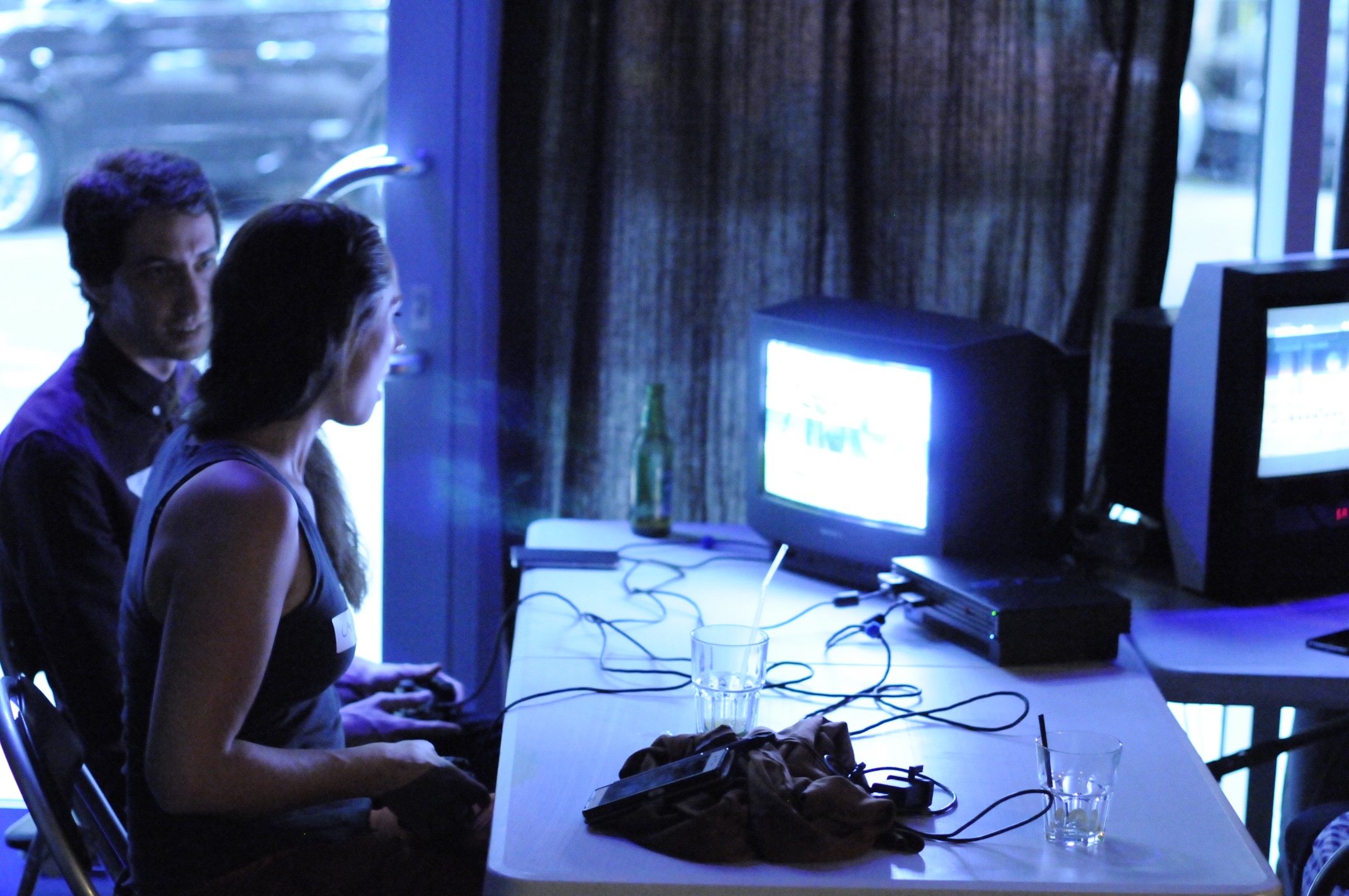 Itinerary
19:00 - Registration opens
19:30 - 20:45 - Round 1 - Games / Speed Dating
20:45 - 21:15 - Half hour break / Round 2 registration opens
21:15 - 22:30 - Round 2 - Games / Speed Dating
22:30 - Post event socialising / drinks


The venue
PimpShuei
59 Mount Pleasant
London
WC1X 0AY
PimpShuei is a friendly basement dive bar inspired by old school Kung Fu cinema, filled with original movie posters, vintage tv screens and retro arcade games.

Registration and post event socialising will take place in the basement bar, the Speed Dating segment will take place upstairs in the adjoining Double Bill Café. If in doubt please ask a staff member to direct you!
Travel information
PimpShuei is an 8min walk from Chancery Lane Underground Station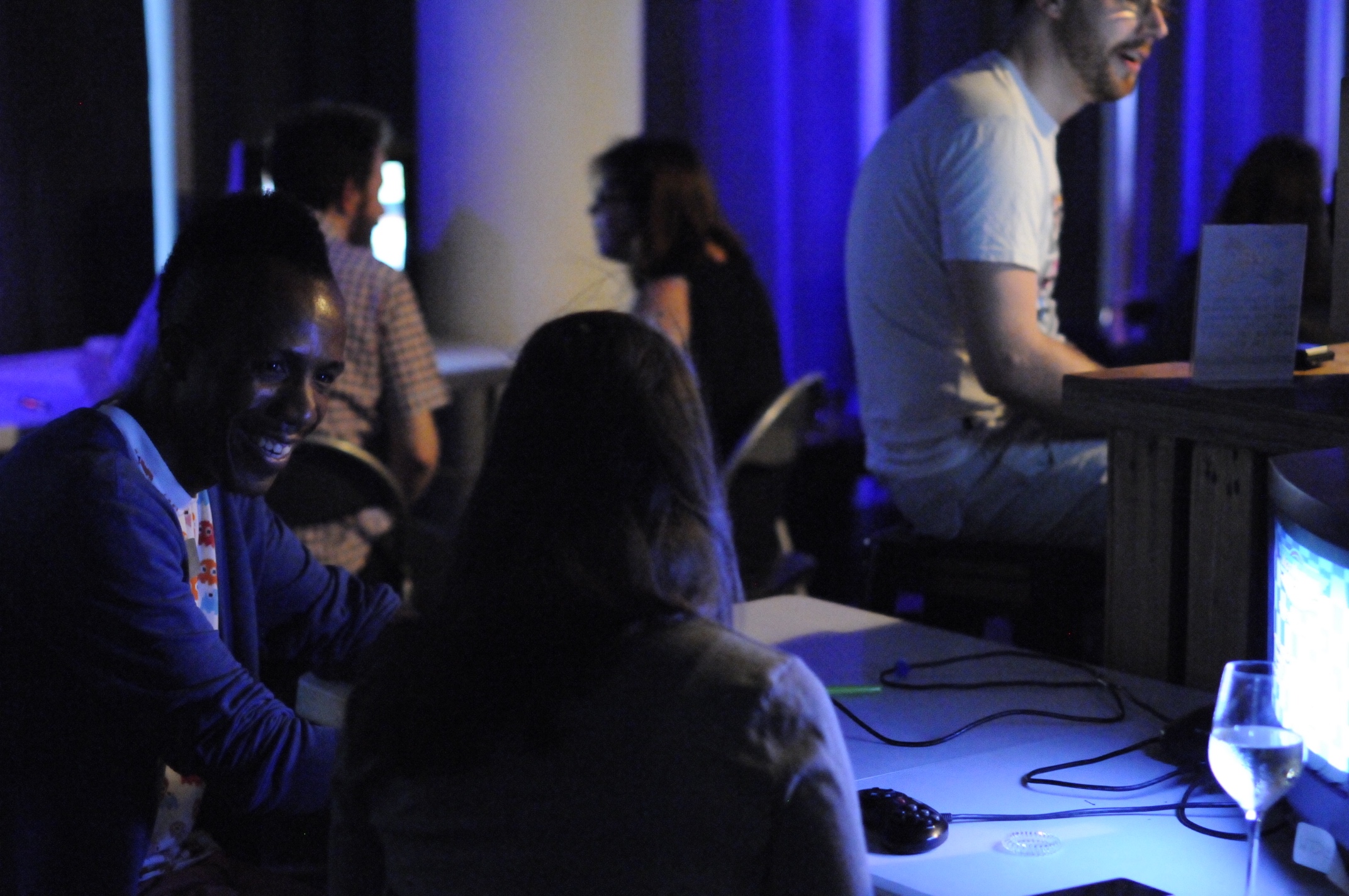 FAQs
Do I need to bring anything with me?
Make sure you bring a charged mobile phone with you, you'll get to list the people you like via our online portal.
I don't play a lot of videogames, am I going to like this?
Absolutely, you won't have to be a hardcore gamer to have a chat and bash some buttons! Ladies choose the game they want to play at their table and we have a selection of over 1400 games to choose from with all the classics you'd expect from Mario Kart to Pacman to Street Fighter. Think of the games as a nice icebreaker to get a conversation going.
Do I need to buy a ticket in advance, or can I just turn up on the night?

Tickets must be purchased at least 24hours before the start of the event, this is due to us having to organise games, consoles and numbers in advance.
Are there ID or minimum age requirements to enter the event?
You must be over 21 to enter the venue, if you are lucky enough to look younger please bring photo ID.
How can I contact the organiser with any questions?
Drop us an email at: management@joypadbar.co.uk
What's the refund policy?
We do not offer refunds, however should you be unable to attend please let us know any time up to the day of the event and we will transfer your ticket to our next event.