Description
Are you a young person aged between 12-16? Do you live in an inner or outer London borough? Are you interested in developing study skills and gaining access to tools to help you reach your academic goals?
If you answered yes to these questions, you should join us for the Ready, Set, Go: Acing your Exams workshop on Saturday 16th February from 10:00am - 4:00pm at Bell House.
As we have a high demand for our workshops and courses, we release tickets in phases. If there is a waitlist available for this workshop, please add the parent name and email address to the waitlist.
Exams are one of the greatest challenges that young people face. But just like any other challenge, you can approach and succeed at exams by simply equipping yourself with the right tools, strategies and techniques. It's only when you set yourself up with a winning mindset and the right tools, that you can get going and achieve the results you've been looking for!
This full-day workshop aims to help young people excel at exams by improving study skills, time management, and making use of growth mindset techniques. It is tailored to young people that want to get excellent grades in their examinations but may be concerned about how to manage the stress and demands of examinations, coursework and extracurricular activities.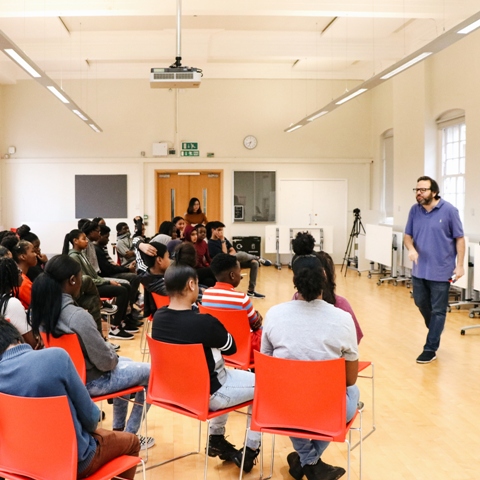 During the workshop, your child will learn how to manage their time effectively, how to create a study plan and how to prioritise between academic deadlines, extracurricular activities and other demands.

Your child will also be shown various techniques that they can use to prepare for tests and examinations and how to turn their study and revision time into a time of enjoyable and rewarding in-depth learning and development. They will also learn how to improve their chances of getting top grades in exams.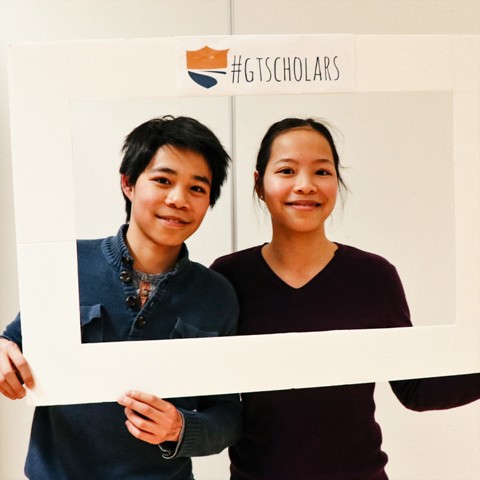 By the end of the day, your child will have a good understanding of growth mindset and resilience and how to apply this to their academic life. They will be equipped with tools that they can immediately use to start their revision and they will have an actionable study plan.
The young people attending this workshop will:
Gain an in-depth understanding of growth mindset and how your child can use this to improve their abilities

Understand how to manage their time effectively

Understand their learning style and how to use this to their advantage

Get an understanding of how to cope with stress and build resilience as a learner

Gain practical tools and techniques that they can use to learn quickly and retain more information when learning

Understand why so many smart students fail to gain the grades that they deserve

Develop a better exam technique to get top grades in any exam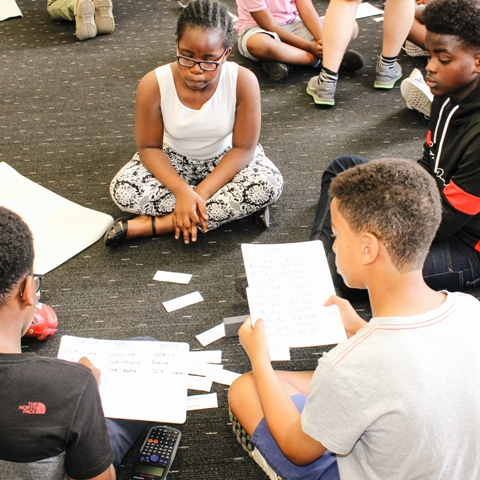 Feedback from attendees:

'When we saw our exam timetable this year, most people in my form panicked but I was actually excited because I had been looking forward to seeing the timetable. The course gave me the confidence to start preparing even before the timetable came out.' – Chloe, 16

'I don't feel scared about exams anymore. I know that my exams are not a test of my intelligence but a test of my ability to prepare and manage pressure.' – Eni, 14
IMPORTANT NOTES:
This FREE workshop is sponsored by our partners and includes lunch and all learning resources. Please note that there is a £5.00 deposit which will be refunded to all attendees. If this deposit is cost-prohibitive, please contact us to apply for a fee waiver.

If there is a waitlist available for this workshop, please add the parent name and email address to the waitlist.

Tickets must be booked by an adult parent or carer.

If you would like to book more than 1 ticket for the waiting list, you will need to enter this separately.

Tickets on the waiting list are released for 36 hours and if your ticket is not booked within this time, it will be allocated to another person on the waiting list.

Waitlist tickets are usually released in phases up to 5 days before each workshop or course.

Lunch will be provided. Please let us know if you have any special dietary requirements.

Please note that there will be video recordings and photography at this event.

There are a limited amount of tickets available for this event and tickets can only be booked via Eventbrite.

You may request to cancel your ticket for a full refund. Requests for cancellations must be made at least 72 hours before a scheduled event. All cancellations must be made directly through Eventbrite. We are unable to refund tickets if cancellations are made within 72 hours of the event.


GT Scholars is a not-for-profit social enterprise and registered charity that helps young people from a range of backgrounds get better grades at school and get into top universities and competitive careers. If you'd like to know more about GT Scholars and future events, workshops and opportunities, please visit the website and subscribe to our newsletter here: www.gtscholars.org/subscribe