Description

This Ready to Grow workshop is hosted by the D2N2 Growth Hub and is part-funded by the European Regional Development Fund.
Strategy and change management are the buzz words for business leaders and successful entrepreneurs.
If you don't deal in buzz words, then planning and flexibility/agility may be more familiar terms to you.
As an entrepreneur or business leader, your best chance of success is to have a plan and to remain flexible and agile with your approach. This will allow you to adjust quickly, keeping ahead of your competitors to delight your customers, not to mention keeping your team engaged and balancing the books with positive cash flow.
In this full-day workshop, we will cut through all the buzz words to give you an insight into how you can plan for success plus give you tips on how to execute your plan for business growth. It will provide you with the know-how on how to keep your team evolving and growing, essentially delivering change management.
Who should attend:

The Ready to Grow programme is aimed at:

SMEs in Derby, Derbyshire, Nottingham and Nottinghamshire who employ five or more people
Business owners, leaders and entrepreneurs who have a desire to grow their business but need help getting there.
Note: this session is not suitable for sole-traders.
The workshop will cover:
Why a strategy is good for business growth

Ensure the key learning points from implementation are used to improve the company capability

Positive actions and communications to make change comfortable for all the company
Translating a strategy into practical goals and objectives for your team

Identify where your organisation's culture needs to change, removing barriers to success

Planning to fill gaps and remove these barriers to execute the strategy

Techniques to win and retain support from all departments

Developing a practical performance management system to ensure things get done right, and the right things get done
What you will take away to enhance your business growth:
An understanding of how to prepare for successful implementation of your strategy

Learn how to kick start your strategy execution, keeping it on track to deliver results

A framework to help you successfully put your organisational strategy in to practice

Discover how to take your whole company on a journey of change
Agenda:
9:30am – 9:45am – Registration, networking and refreshments
9:45am – 10:00 – Introduction to D2N2 Growth Hub
10am – 11:15am – Workshop
11:15am – 11:30am Refreshments break
11:30am – 12:30pm - Workshop
12:30pm – 1:15pm – Lunch
1:15pm – 2:30pm – Workshop
2:30pm – 2:45pm – Refreshments break
2:45 – 3:30pm – Workshop
3:30 – 4:00pm – Networking and close
About the speaker: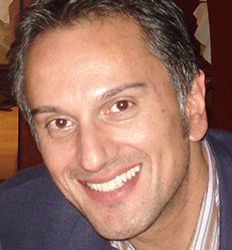 Dr Cham Kang is a business and marketing consultant/coach. He has extensive experience in strategy, innovation, change management, business planning and execution with both global multinationals and SMEs to empower leadership teams to achieve strategic goals and business growth.
ERDF
The support provided by D2N2 Growth Hub 2019-2022 is part-funded via the European Regional Development Fund, therefore we are required to evidence that you are a small to medium sized enterprise. Prior to attending a D2N2 Growth Hub event, or contact with a D2N2 Growth Hub Adviser, you will need to submit an SME enrolment form providing details of your business. If you haven't already done so, you can complete this now by downloading the form HERE.
Please print the form, complete all areas, sign in ink, scan and return by email to growthhubevents@d2n2growthhub.co.uk with Growth Hub 2019-22 enrolment form in the subject line. We must receive the completed SME Enrolment form prior to the event date in order to confirm your booking, failure to complete the form will result in your booking being cancelled.