Reality Starts Here - Building Fictional Futures to Change the World: Alex...
Description
Background

Professor Richard Gregory was a polymath, a great interdisciplinary thinker, a leading University of Bristol academic and an inspiration behind the formation of Bristol Vision Institute. The annual Richard Gregory Memorial lecture is held in his memory. The lecture will last for an hour, followed by Q&A with the audience.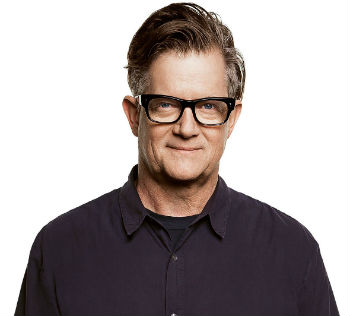 Reality Starts Here - Building Fictional Futures to Change the World

This year's Richard Gregory Memorial Lecture will be given by Alex McDowell RDI, an award-winning visionary designer and storyteller working at the intersection of emergent technologies and experiential media. He is founder and creative director of Experimental Design, where he and his team design immersive story worlds for industries and institutions. He has worked with directors including David Fincher (Fight Club), Anthony Minghella (The English Patient) and created the fictional world for Steven Spielberg's "Minority Report". Join us on a voyage of discovery through these futuristic worlds.

Abstract

Worldbuilding is the process of constructing an imaginary world, as a basis for science fiction and fantasy storytelling in books, films and games, but also for exploring and interacting with alternative futures for businesses and governments. The created World is an imaginary environment with coherent qualities such as a history, geography and ecology, often involving the creation of maps, a backstory and entities within the world. World building is a way to completely re-imagine the role of the storyteller. It can develop new relationships between creators that acknowledge that the framework for a story is multi-dimensional, holistic, non-linear and transitional.

In this era of unprecedented change, no single author can begin to build reflective worlds that are coherent and inclusive without deep collaboration between multiple storytellers of all types. These are artists, writers, scientists, experts in their domain, are all sources of a backbone knowledge. To be effective these experts must consider problems they have never encountered, emerging with answers that are unexpected, that disrupt conventional thinking and that inform a rich and unexpected world.

In this lecture Alex will explore the rich history of World building, his own approach that has found success in films such as Minority Report, Fight Club and Man of Steel, and its role in creating context for storytelling using today's media. He will explain how World building translates the complexity of a futuristic world into a common visual language that can be understood by all. In this way, interconnected stories can be woven together to create new ways to transmit information to audiences across generations.

He will explain how collaborative and distributed storytelling can literally change the world as a container for multiple narratives that accumulate, weave and provoke unique multi-faceted insights. He will show how the World creates a fluid space: a complex system intersecting a human center. The System allows the world to function, it is the How and the What; the Human at the center is the Why. Conditions change, the World adapts and Time disrupts.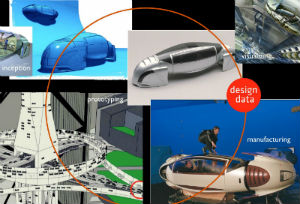 About Alex McDowell

Creative Director, Narrative Designer, Experimental Design; Professor of Practice USC School of Cinema; Director, World Building Institute, World Building Media Lab.

After graduating from the Central School of Art in London in 1976, Alex McDowell fell forwards into music graphics at the start of the Punk era. After booking the Sex Pistols first gig, he worked for Vivienne Westwood as a printer of her early design graphics. In 1976, he founded seminal graphic design studio Rocking Russian Design focused on music packaging and graphics and giving renowned designer Neville Brody his first job. This evolved into media design house Da Gama where he designed some of the earliest music videos for acts like the Cure and Iggy Pop. In 1986, he migrated to America to design the next wave of music videos for musicians from Neil Young to Aerosmith to Madonna to Michael Jackson, and commercials for director David Fincher at the influential Propaganda Films.

In 1990 Alex fell forward again into a career as production designer of over 20 movies, working with directors like Steven Spielberg, David Fincher, Terry Gilliam and Tim Burton. He designed Lawnmower Man, the first film to feature virtual reality, The Crow, Fight Club, Fear and Loathing in Las Vegas, Corpse Bride, Minority Report, The Terminal, Charlie and the Chocolate Factory, Watchmen and Man of Steel amongst others.

In 2012 Alex became a professor at USC School of Cinematic Arts, creating a pocket of post-cinematic storytelling and narrative design that cuts across disciplines. Alex now directs the World Building Institute and the World Building Media Lab where he is working with Intel, Unity, Technicolor and 21 Century Fox, to pioneer visual and narrative semantics. In 2014, he was awarded the William Cameron Menzies endowed chair in Production Design by director George Lucas.

Falling forward again, Alex co-founded Experimental Design Studios where he is executive creative director, building worlds of future-facing holistic narratives for multiple clients and partners, including game makers, architects, anthropologists, neuroscientists, musicians, and storytellers. The design studio is unique in its integration of design, platform agnostic media and storytelling built upon Alex's film career, particularly the film Minority Report.

His many awards include the lifetime RSA Royal Designer for Industry (RDI) and the President's Award from the DNAD (UK). He is a Visiting Artist at MIT Media Lab and at the Getty Research Center; currently serves on the board of the National Academy of Sciences, Science and Entertainment Exchange (SEE) and is advisor to the Johnny Carson Center for Emerging Media Arts in Nebraska. In 2014 his World Building Media Lab was awarded the Future Voice Award for Interaction.

http://worldbuilding.institute/people/alex-mcdowell
FAQs
What are my transport/parking options for getting to and from the event?
Where possible, you are advised to approach by foot, with the main entrance to the Will's Memorial Building via Queen's Road.

The closest car parks are Trenchard Street or West End car park and there are regular buses going up and down Park Street.

How can I contact the organiser with any questions?
Please send an email to bvi-enquiries@bristol.ac.uk.

Do I have to bring my printed ticket to the event?
Proof of registration is required, but for sustainability, please feel free to show the confirmation on your phone.

Can I update my registration information?
Yes, this can be done up to 48 hours before the event. If you are no longer able to attend, please cancel your registration so someone else can enjoy the presentation.