Description
Description
The REB Recycling End Markets Conference, in partnership with The Recycling Association, is designed to help exporters of recyclable materials find a home.
With the current situation with China, this conference will look at destinations including UK recycling and alternative export markets.
Taking place at Edgbaston Priory in Birmingham, this conference is essential for any stakeholder involved in the recycling sector.
Programme
Introduction session
10am – 10:30am: Update on China and what it means for UK recycling – why quality must come first
Simon Ellin, chief executive, The Recycling Association
10:30am-11am: How can the recycling and waste industry respond to current market conditions?
Trevor Williams, recycling commodities trading manager, Biffa
11am-11:30am: Coffee

Government support session
11:30am-12pm: How SEPA will assist exporters looking to sell material to China and other export destinations
Colin Morrow, waste shipment unit manager, SEPA
12pm-12:30pm: How to get support from UKTI on exporting to new destinations
To be confirmed
12:30pm-1:30pm: Lunch

Paper session
1:30pm-2pm: Can countries such as India, Indonesia, Vietnam, Malaysia and Europe fill the China gap?
To be confirmed
2pm-2:30pm: What does the current market mean for UK paper recycling infrastructure?
Simon Weston, director of raw materials, CPI
2:30pm-3pm: Coffee

Plastics session
3pm-3:30pm: Where now for plastics recycling exporters?
David Wilson, managing director, Vanden Recycling
3:30pm-4pm: Is this an opportunity to improve UK plastics recycling capacity?
Stuart Foster, chief executive, Recoup

4pm- Conference closes

Organiser of REB Recycling End Markets Conference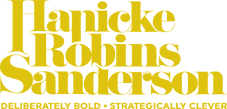 This event is organised by event specialists Hanicke Robins Sanderson. We organise our own events and also bespoke ones for clients. We also provide a specialist PR and marketing service. Find out more about Hanicke Robins Sanderson at www.harosa.com