Join me, artist Rebecca Harris, as we work through Grayson's Art Club themes each week!
About this Event
Anyone can collage - suitable to for all ages and abilities!
🎨 Cut, tear and create to compliment 'Grayson's Art Club'*, a Channel Four show, in which he reaches out to the nation to unleash their creativity during lockdown, I bring you 'Rebecca Collage Club'!
✂️ Saturday morning we will work on the theme together to create our own collages which you can then decide to submit towards Grayson's competition (you will have until midnight the following Wednesday to complete and submit online to their website).
Themes:
Family - 6th Feb
Nature - 13th Feb
Food - 20th Feb
Dreams - 27th Feb
Work - 6th March
Travel - 13th March
Collect any imagery you might find related to the theme you take part in each week - look in magazines, books, stuff you find online printed etc
🤩 A fun way to get together, meet online, learn new collage techniques as I guide you through some processes and ideas.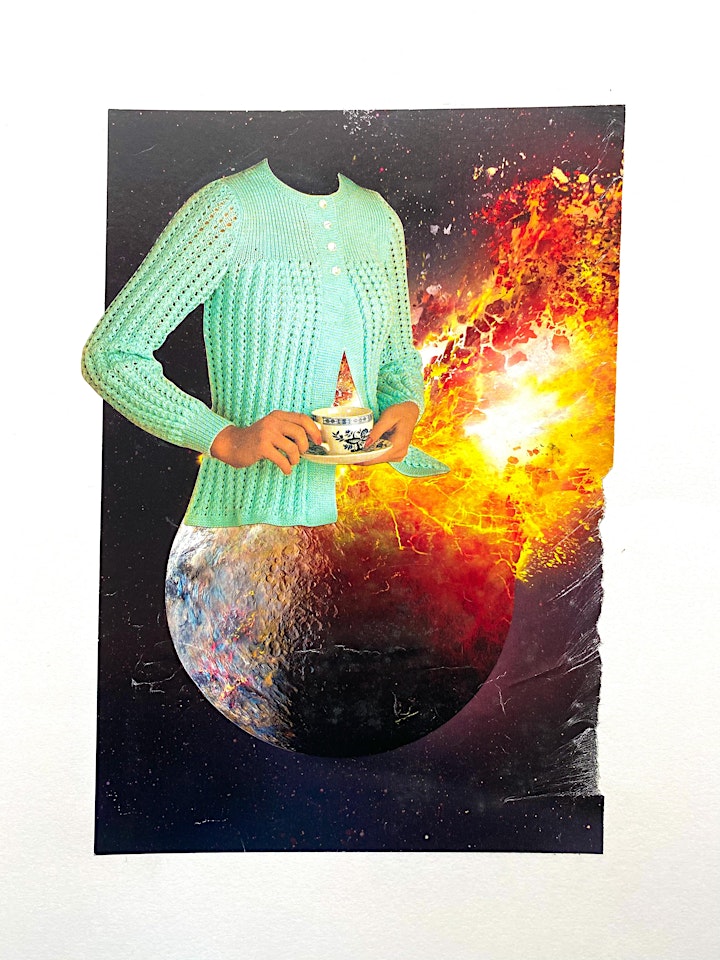 ☕️ The workshop is free, all I ask is if you enjoyed the workshop, then if you can afford to do so, buy me a virtual coffee @buymeacoffee.com/rebeccaharris.
🙌 You can also support further by having a look at my other workshops.
What you will need:
Plain paper
Coloured papers: whatever you can find - magazines, pre-painted plain paper, post-it notes, wrapping paper - anything that's paper and not white! Plus your theme related print
Scissors
Glue: if you don't have any, this link will show you how to make glue at home with common kitchen ingredients
Colouring mediums (optional)
Embroidery needle and threads (optional) - I'll show you about stitching paper
Please note:
*I am just enabling a chance for us to get together during lockdown and work on these themes, I am not affiliated with the show.
Your Zoom link to the club will be in your Eventbrite ticket, please arrive in good time to avoid any issues in gaining access.
I really look forward to having some art fun together and if you have any questions please email me at info@rebecca-harris.com or find me on Facebook.