Description
Come along to our event for young, rebellious entrepreneurs at Campfire in Shoreditch!
Thinking of starting a business? Growing your start-up and looking for peer support? Or maybe you just want to find out where the opportunities are in your city?
**This month we'll be joined by Check Warner, investor and founder of Diversity VC, in our Fireside Chat**
What is Yena?
Yena's is a global community for rebels. Our Rebel Meetups bring together young and ambitious individuals, aimed at under 35's, to help them start and grow remarkable businesses. Come along, meet like-minded people and grow your network to give your and your business the best start possible!
Campfire is a global network of industry-focused shared spaces, leading the evolution of how people work, live, learn and play - bringing them together to go further, faster. With 20 locations across 4 countries, Campfire is building the next generation network of collaborative space, fostering all aspects of modern life, across Co-working, Co-living, Co-learning and Co-retail.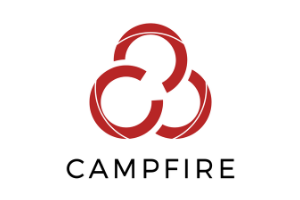 Dress code: Come as yourself! There are no false personas at Yena – we want you to be as comfortable as you can. Smart casual is the norm though.
For enquiries please email info@yena.co.uk.
See you there!