Description
5-7 September 2019
The Glass and Ceramics Working Group of ICOM-CC, Icon UK's Ceramics and Glass Group and the British Museum, are pleased to announce the first ever joint meeting between these parties.
This conference marks the 5th Interim Meeting of ICOM-CC Glass and Ceramics and the 34th year of dedicated events from Icon's Ceramics and Glass Group. Held at the British Museum, the joint conference promises to gather an impressive group of professionals specializing in the field of ceramics and glass conservation at a prestigious location in the heart of London.
Icon and ICOM-CC would like to thank the British Museum for providing the venue. Without this generous support Recent Advances in Glass and Ceramics Conservation 2019 would not have been possible.
Conference Tours
The conference includes a fantastic range of tours, specially arranged for delegates which can be booked below, further details outlining the tours can be found in the ticket description.
1. The Wallace Collection
2. V&A Glass galleries
3. V&A Ceramics galleries
4. Fenton House
5. Leighton House
6. Walking Tours – Cornelissen, Russell & Chapple and Tiranti
7. Museum of London Archaeological Archive
8. British Museum – CGM and Stone Conservation Studios
9. Contemporary Ceramics Centre
10. British Museum Islamic Galleries
Conference Dinner
Tickets are now available for the conference dinner which will be held on Friday September 6th at 116 Pall Mall, a spectacular Georgian building located in the exclusive St James district of London.
Commissioned by George IV and designed by architect John Nash, the building opened in 1828 as the United Service Club.This Grade I listed building is brimming with opulent interiors and is a popular location for filming television and feature films such as: Downton Abbey, Gandhi, The Dark Knight and Foyle's War.The Grand Staircase & Gallery is particularly impressive with its sweeping double staircase and 15ft Regency chandelier given by George IV in the early 19th century to the USC to commemorate the Battle of Waterloo.
Seats are limited, and sold on a first come first served basis, so please book as soon as possible to avoid disappointment. As the main social event during the conference, we are very excited about dining in the Burton Room at 116 Pall Mall and look forward to enjoying a delicious meal with you in this exquisite period setting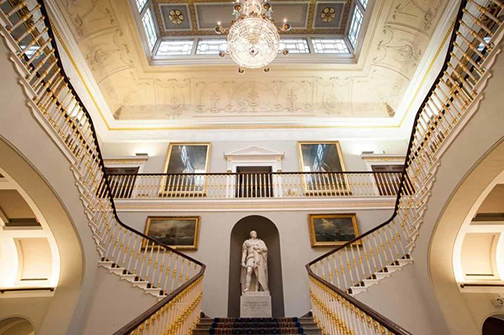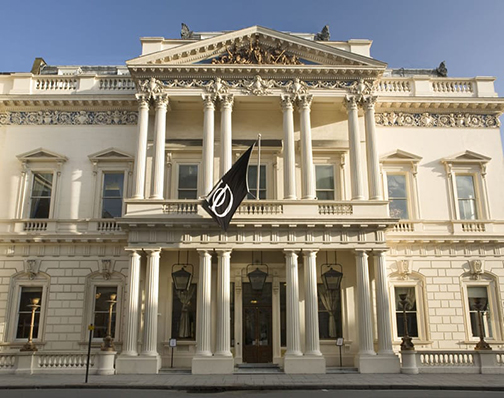 List of Accepted Papers and Posters:
https://icon.org.uk/system/files/documents/list_of_accepted_papers_and_posters.pdf
Bookings
15 May to 15 July 2019:

Early bird ticket sale with the distribution of the final programme and tours

15 July onwards:

General ticket sale
Please note: speakers, co-authors, and poster presenters are required to pay the delegate or student fee as applicable. The fees are used to cover the cost of lunch (meat & vegetarian options provided), morning and afternoon tea/coffee for three days and peer-reviewed hard-copy conference publication. Due to the number of papers and posters accepted, unfortunately, we cannot offer discounts at this point.
We do not plan to have guided tours after the formal conference programme ends on Saturday the 7th of September. However, many historic cities and museums are an easy day trip from London by train such as: the Asian Art and Holburne Museums in Bath, the Ashmolean Museum in Oxford, and the Royal Pavilion in Brighton. Advanced and Off-Peak train tickets are often discounted, for information visit: http://www.nationalrail.co.uk.
-Icon's Ceramics and Glass Group Committee