Free 45 minute 1-2-1 sessions aimed at supporting artists, hosted by our team by video call or phone conversation.
About this event
Throughout the year, our team will host a large scale programme of free 1-2-1 sessions, aimed at supporting many of the artists who have not been able to access opportunities at Wysing and to keep in touch with the artists we already know.
All sessions hosted during May will be Priority 1-2-1s.
Priority 1-2-1s are for artists who have been denied access to opportunities in the past, whether due to caring responsibilities or discrimination due to race, gender, sexuality, disability or class. You do not need to disclose your reason for requiring a Priority 1-2-1.
Due to demand, please book a maximum of one slot per person per calendar month, with the option to make up to two further bookings per year.
Sessions will last up to 45 minutes and can be used for feedback on new work and ideas or support in a number of areas including funding applications, budgeting, digital production, social media and more. Please bring any work or materials for review during the session. We are unable to look at any links or material you send through before your session.
We ask artists to decide an area of focus when signing up and to consider the interests and expertise of each member of the team. To ensure we can help with the topic you wish to discuss, please read the staff bios at the bottom of this page before booking a session.
How to Book
Please select the ticket of the date, time and team member you would like to book a session with
On the checkout page, please select Zoom/phone and provide access information
If you select Zoom, you will be emailed a link prior to your session
For priority/flexible bookings, let us know what dates and times you are available on the booking page and we will be in touch with you via email to confirm the date and time of your booking
Ticket bookings for sessions will end 1 day before the session date
Please note, for safeguarding reasons we cannot offer the option of phone calls to under 18s at the moment. This is because staff are working from home and do not have access to the office telephones.
Let us know if there is something you need to make booking a slot more accessible, such as booking through a different format, by emailing lizzie.brown@wysingartscentre.org.
FAQs and Access Information
To find out more about the sessions, download a PDF of our FAQs.
Click here for a video of the FAQs.
1-2-1s will take place online using Wysing's Zoom account, or by phone if preferred. We can provide live captions using otter.ai and we have a budget to arrange for a limited number of BSL signers throughout the year.
Please let us know any additional access needs by contacting lizzie.brown@wysingartscentre.org.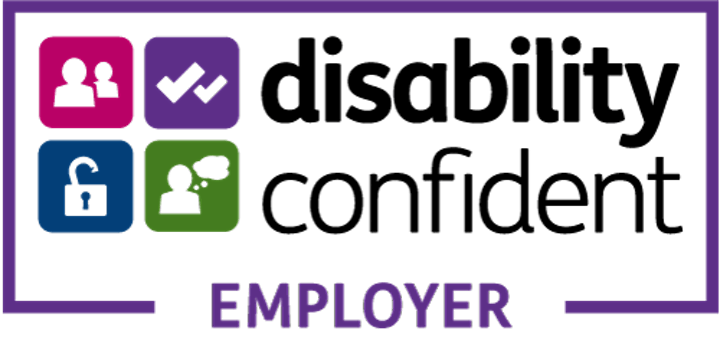 Staff Biographies
John Eng Kiet Bloomfield
Curator / Acting Head of Programmes
Ask me about:
General feedback
Funding support
Budgeting and project management
Curatorial practice
John joined Wysing in July 2016. He works on the organisation's programme of residencies, exhibitions, events, partnership projects and digital projects. At Wysing, he has curated the exhibitions 'All His Ghosts Must Do My Bidding', 'more of an avalanche', 'Warm Worlds and Otherwise' and 'All Channels Open'. John also co-ordinates the Syllabus programme, a collaboratively produced alternative learning programme that supports ten artists each year.
Elizabeth Brown
Assistant Curator
Ask me about:
General feedback
Portfolio review
Artist statement and CV help
Writing practice and research
Early career practice
Elizabeth works with the programme team to provide care and support for the many artists we work with at Wysing, both onsite and online. Elizabeth joined Wysing in November 2020 from the exhibitions team at MK Gallery. She has previously worked with South London Gallery, The National Gallery, the Arts Council, and Bold Tendencies & Hannah Barry Gallery, and has also worked as a freelance writer. She graduated from the MA Curating the Art Museum at The Courtauld Institute of Art in 2017 where she curated 'CORPUS: The Body Unbound' with her fellow MA students at The Courtauld Gallery.
Lucy Shipp
Education Manager
Ask me about:
Creative practice up to age 25, or those wanting to work with young people or community groups
Supporting your Arts Award at any level
General feedback
Creative careers and opportunities
Facilitating digital and in-person engagement
Education resources
Education and community project planning and evaluation.
Lucy Shipp joined Wysing in July 2018, having previously worked to develop projects and relationships with schools and young people across the University of Cambridge Museums. In 2016-17 Lucy was part of the Engage Extend Leadership programme. She has been working in museum and gallery education since graduating from University College Falmouth in 2010. She has previously held positions at Watts Gallery – Artists' Village, Tate and the V&A.
Lucy is passionate about the positive benefits of accessing and participating in the arts. She has experience developing projects for and with a range of groups and individuals, including families, schools, young people, those identified as NEET, adults, youth support services, mental health groups, disability groups and communities.
Chloe Page
Digital Producer
Ask me about:
Digital tools and technologies including: HTML, CSS, Photoshop, Premiere, Ableton Live, Logic, Blender, Unity, and audio/visual livecoding
Event planning and management (on/offline)
Social media
General feedback
Livestreaming
Chloe joined Wysing in January 2020, after graduating from an MPhil in Criticism and Culture at the University of Cambridge in 2019, where she was researching digital technologies, coding, and new media in literature. Alongside this, Chloe is co-founder and co-organiser of two ongoing arts event series across London and Cambridge, plant! and XD, working closely with DIY Space for London and focusing on experimental arts, music, and digital aesthetics. She has previously been involved with Resonance Extra, Balamii Radio, and London-based queer arts and events collective TREMORS TV. She also makes sound work informed by the relations between virtual and material.
Chloe is interested in the potentials for digital broadcasting technologies to create communities and expand access to Wysing, as well as the use of digital media to bring Wysing as a physical space into the virtual. Chloe also has a digital 3d/sound art practice.