Sales Have Ended
Ticket sales have ended
Congrats, you're going to RecFest...! Keep an eye out in the coming weeks for the teasers as we get closer the date. Don't forget to bring your sunnies... :) The RecFest Team
Sales Have Ended
Ticket sales have ended
Congrats, you're going to RecFest...! Keep an eye out in the coming weeks for the teasers as we get closer the date. Don't forget to bring your sunnies... :) The RecFest Team
Description
Now in its 5th year, RecFest, the definitive destination for in-house recruiters to be educated and celebrated, returns to Hawker House, for a forward-thinking exploration of an industry awakened. 42 expert speakers, from around the world, over 4 stages, are set to inspire 1500 practitioners, for the largest gathers of in-house recruiters, resourcing and TA professionals Europe has ever seen.
Each speaker will aim to answer "What's next?" from subjects including AI and Machine Learning, Diversity and Inclusion, Total Workforce Management, Emerging Talent, VR Assessment, EVP, Brexit, Brand, Bots and beyond.
Check RecFest 2018 web page for more info.
Guest Speakers

- "High Touch vs. High Tech - Cool recruiting tools and how to stand out when everyone else automates."
- NotRobots
- "Recruiting and Retaining Trans and Gender Non-Conforming Individuals in the 21st Century"
- "Band Mates Wanted"
- "Technology Adaptability"
- "Fireside chat / Interview: How Hired Solved the problem of Equal Pay"
- "Beyond the Buzzwords: Which Recruiting Trends Are Worth The Hype and Which Are Total BS?"
"RecFest is a truly unique event experience, perfect to either explore on your own, building awesome new relationships or enjoying as part of a bigger team."


---
Full Tickets Include:
An invite to the largest gathering of in-house recruiters in Europe
Over 42 world class speakers covering every facet of in-house recruiting and resourcing
Access to our networking app, RecFestConnect
Lunch from 1 of 10 different award-winning street food vendors
Unlimited drinks across 6 bars, catering for all tastes
Exclusive access to the RecFest afterparty
Post-event access to presentations, videos and podcasts
Top notch sponsor swag and giveaways


---
Check out the venue...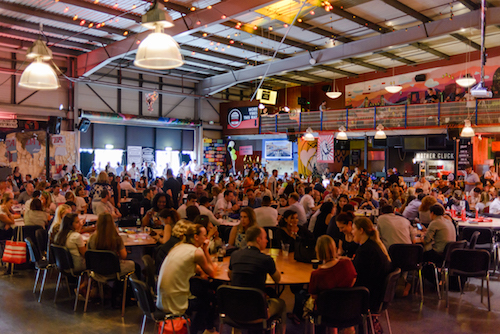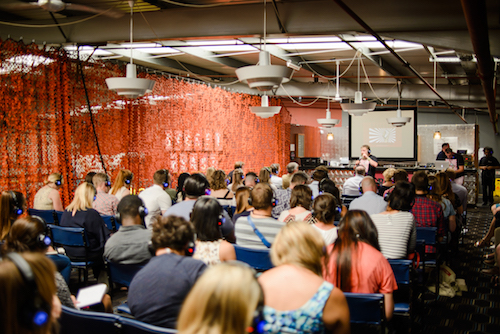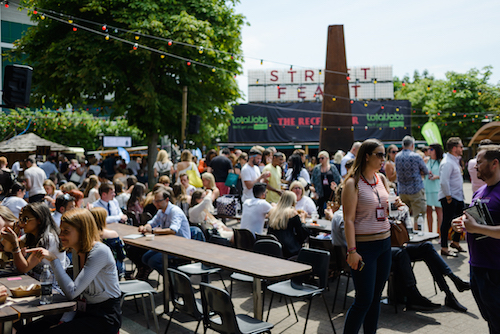 Attendees thoughts on last year...

"There are recruitment events and then there is #RecFestRevolution. Every year it is bigger and better, incredible work by all of The Recruitment Events Co. team."
Matt Buckland, Former Head of Talent @ Lyst

---
"Had a brilliant time yesterday bringing our resourcing teams from Sainsbury's and Argos together and listening to some fantastic speakers."
Jaimy Cundall, HR & Resourcing Project Manager @ Sainsbury's


---
"Awesome day as expected, but as I said before and sincerely mean, you guys have made recruitment cool again and not something that people 'fall into' any longer. Nice to be a member of the cool gang for once!!"
Melanie Hetherington, Head of UK Careers @ Investec
---
Ticket refunds will available up to 30 days before the event.
Tickets, under no circumstances, can be re-issued after a refund/cancellation.


Organiser of RecFest 2018 - Europe's Largest Celebration of In-House Recruitment
The Recruitment Events Co. is a collection of market-leading event brands, focused exclusively on the in-house recruitment community, ranging from small networking gatherings to conference-style events. Our goal is to best equip the in-house recruitment community. We do this by connecting recruitment professionals that have an explicit need for the relevant solution providers to create unique peer-to-peer learning environments. 
The Recruitment Events Co. was created in 2016, to house the four established brands, Reconverse, Recfest, RL100 and Pop-up Conversations. Across 6 years these titles have seen global recognition, with over 200 successful events, featuring the industry's brightest minds and reaching thousands of in-house recruiters at all levels.