Event Information
Refund Policy
Contact the organiser to request a refund.
Eventbrite's fee is nonrefundable.
Fancy learning to cook with a refugee? Book a unique Sri Lankan Zoom cooking class with chef Nafa this Feb and support survivors of torture.
About this Event
Join our brilliant Chef and survivor of torture Nafa on a journey to discover the secrets of Sri Lankan cuisine and take part in a unique, interactive Zoom cooking class this February.
Ahead of each class, you will receive in the post your very own home-made spice blend created by Nafa. Whether you choose a Vegan (aubergine) or Traditional (chicken) cooking class, you're sure to pick up a host of new skills and learn all about beautiful Sri Lankan cuisine whilst creating fresh, delicious food from scratch.
You will also hear the stories behind the food, and how cooking at Freedom from Torture has helped Nafa to rebuild her life after torture.
Nafa will lead you through her recipe; stopping to answer any questions and providing feedback on your dishes! Each class will run for around 2 hours and you will have a delicious meal to enjoy at the end.
Key info
The class will be conducted on Zoom as an interactive group cook-along led by Nafa.
Each class will start at 7pm and run for 1.5 - 2 hours.
Select the date/dish that suits you best. Tuesday classes will be chicken, Thursday classes will be vegan.
All participants will be sent an email with a list of ingredients and quantities needed for the recipe, the equipment needed for the class, and a Zoom meeting link.
The list of ingredients will be for 2 people, but to feed more people you can just double the recipe accordingly.
You will be sent a home-made spice blend in the post which you will use for creating the dish.
For any questions or more information about the class please email events@freedomfromtorture.org
All funds raised will go directly to Freedom from Torture - supporting survivors of torture like Nafa. The funds will provide vital therapy, legal and welfare support, as well as bringing survivors together in creative groups like gardening, baking, art and music (once it is covid safe to do so).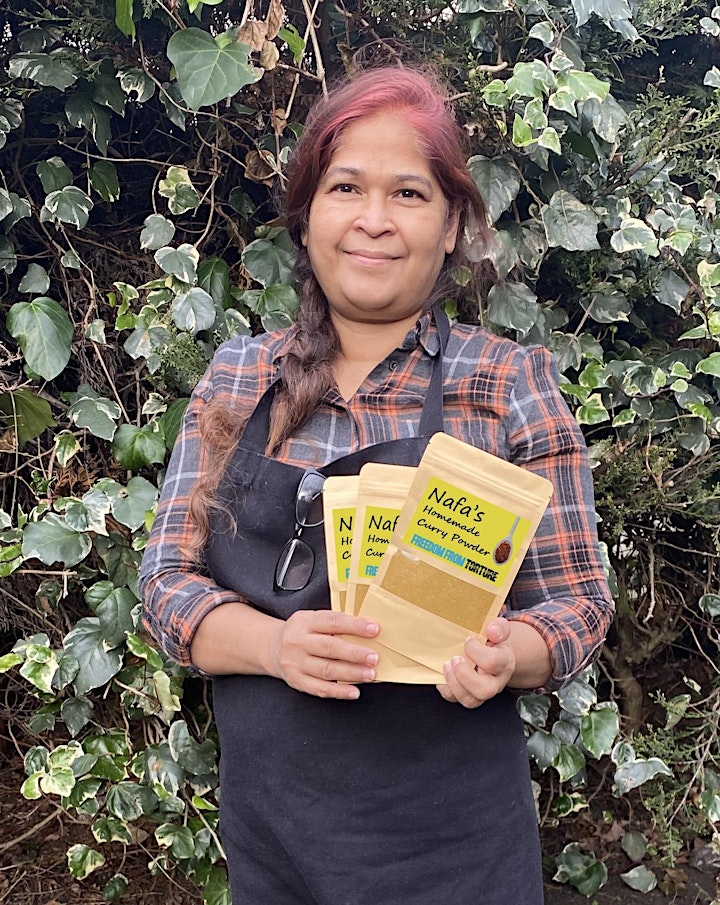 About chef Nafa
Nafa is originally from Sri Lanka, well-known for its food and Tamil, Singalese and Muslim communities. Nafa's father owned a restaurant which is where she learnt to prepare and cook food from the age of 10 – cooking alongside family for their customers.
"Everything was homemade. We never bought curry powder from the shop, we made it from scratch. It was a restaurant enjoyed by our local community, my father was a very good cook and from a young age I watched him cooking -that's how I learnt. I love cooking Sri Lankan food!
"I've been with Freedom from Torture for 5 years, coming to the centre twice a week. For two of those years I have been in the Bread Group. The Freedom from Torture centre and the people inside make me feel safe and secure. My only happiness in the UK is coming to Freedom from Torture.
"Until I joined the Bread Group I couldn't connect or talk to people because I felt afraid. But by being in the Bread Group, and with the focus on baking, day by day I could work on building my confidence and building trust with others. The Bread Group is a very special place to me.
"Kirstin, who runs the bread group, put me forward for a chef training class once I had finished my therapy and since then I have been running online baking classes for Freedom from Torture. I wanted to do more cooking classes to raise money for this important charity.
"I wanted to do this to give back, because all this time Freedom from Torture has taken care of me."
About Sri Lankan Cooking
As a tropical island with an abundance of vegetation, Sri Lankan cuisine is known for its use of a vast array of herbs, spices, fish, vegetables, rices, and fruits. It is centred around many varieties of rice, as well as coconut which is a ubiquitous plant throughout the country.
Sri Lanka was a hub in the historic oceanic 'silk road' and contact with foreign traders brought new food items and cultural influences in addition to the local traditions of the country's ethnic groups, all of which have helped shape Sri Lankan cuisine. Influences from Indian (particularly South Indian), Indonesian and Dutch cuisines are evident with Sri Lankan cooking sharing close ties to other neighbouring South and Southeast Asian cuisines.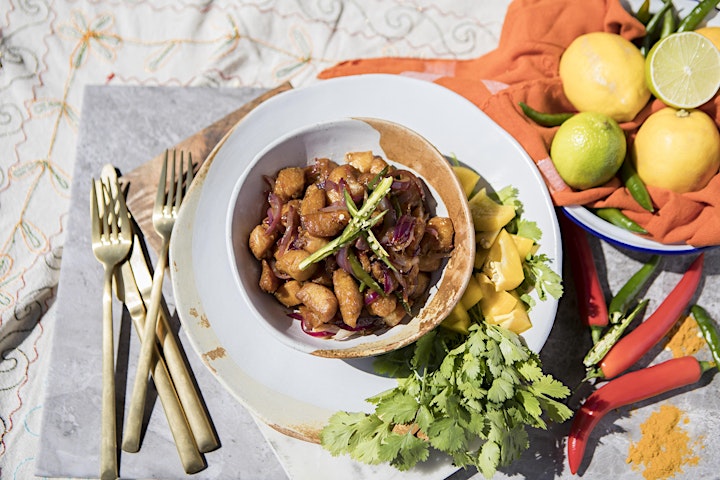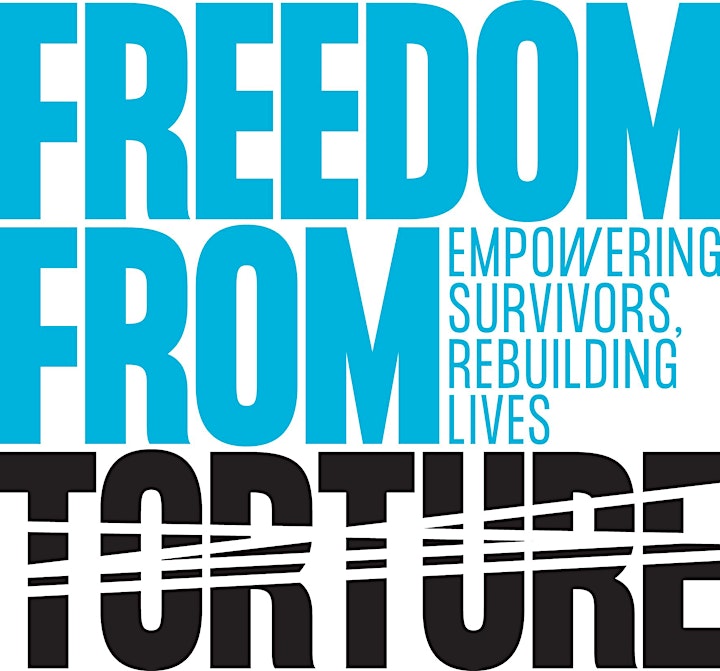 Location
Refund Policy
Contact the organiser to request a refund.
Eventbrite's fee is nonrefundable.