Description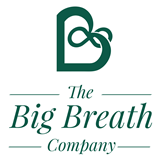 Reclaim Your Breath (for everyone)
---
What if there was a chance for you to bring more balance, energy, peace, and joy in your life? Would you not seize the opportunity to experience it?
---
Everyone knows that we breathe to live, that breath gives us life. However not many realise if we're not breathing effectively then we're not present in our bodies. Or that we use our breath to repress and suppress our emotions which can lead to illness and disease. Our breath is a key indicator of physical, emotional and spiritual health and the impact on our quality of life gets overlooked.
---
This Reclaim Your Breath® weekend ~ is an opportunity for you to go deeper with this powerful self-healing tool – Transformational Breath®. By consciously opening your breath you allow unconsciously held physical trauma and negative emotion, to release and integrate. This brings you better holistic health and opportunity for spiritual connectivity and growth.
---
This Reclaim Your Breath® weekend is designed to remove all distractions so you can focus on healing yourself from the 'inside out'. We have reserved exclusive use of Braziers Park and only a maximum of 16 participants can attend.
Elif Clarke is an NHS Psychologist with over 20 years service as well as an advanced Yoga Teacher and Transformational Breath Trainer. Her whole professional career has been dedicated to helping others. Elif is passionate about helping people to breathe better because it's the most powerful therapy she has experienced. She travels around the world teaching Transformational Breath® to different cultures and social backgrounds. In Mexico, she witnessed the impact Transformational Breath had on the lives of women prisoners. She joined Judith Kravitz recently in China where many of the participants on the personal seminar were inspired to train as facilitators.