Description
Would you like to get your personal power back?
Here are some of the reasons why:
- You no longer want to be frustrated, irritated and stressed by people who have let you down
- You want to feel healthy, energised and alive again
- You want to enjoy success on your terms
- You want to be feel valued by everyone
- You yearn to be loved and appreciated for who you are
- You wish to be financially successful
- You want to comfortably provide for your loved ones consistently
- You want to end conflict and bring balance and harmony into your life
- You want to find your real purpose
- And, so much more.
Personal power means different things to different people. During the Reclaim your Personal Power workshop, you will discover:
- How to deal with panic, anxiety and stress fast and effectively
- How to protect your energy from being sucked dry by others
- How to build your self-worth
- How to boost your energy levels on a daily basis
- How to increase become a person of high value at work
- How to practice self-love and self-caring
- How to be financially more abundant
- How to deal with conflict effectively
- How to increase your attractor factor
During this workshop, Harun Rabbani will help you build the foundations for your epic success. The inspiring workshop is highly interactive and packed with powerful ideas that will change your life…should you choose to take action.
Time: 2pm-6pm
Date: Saturday 3rd December 2016
Place:
Price: Minimum £5.00 Donation Every penny will go to the Cahaya Orphanage in Indonesia. Click here to find out more:
https://www.gofundme.com/cahayaorphanage
ABOUT HARUN RABBANI
Harun is a dad, transformational leader, author, broadcaster and creator of UnTangled FM. He has been immersed in personal motivation and permanent transformation since 1986. He started as a sports coach within Martial Arts and then developed that into business transformation from 1998.
As a result of his extensive international training of entrepreneurs and leaders from 2002, Harun was recognised as one of the UK's top trainers and coaches. In 2002, he began offering talks and workshops for young adults at schools and colleges. In that time, he has trainer and spoken for over 50,000 young adults. They include the gifted and talented as well as students with behavioural challenges.
Harun has also been highly active in the community, including being a Trustee of Birmingham Rathbone, co-founding the Bangladeshi Youth Forum in 1994, co-founding the Young Directors Forum (Institute of Directors) and being the President of Birmingham Junior Chamber of Commerce. He also is a active supporter of the Cahaya Orphanage in Indonesia.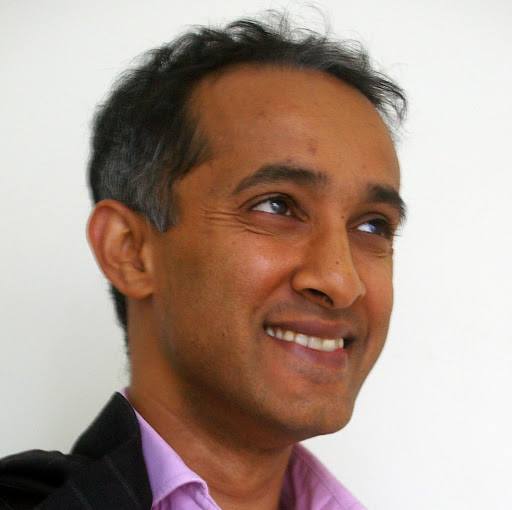 ABOUT CATHERINE MONAHAN
Catherine Monahan founded Daemon & Genius in 2015 after 15 years in the global wine industry, where she worked for two of the UK's largest supermarkets - Sainsburys (strategic planning across 23 different categories) and Tesco (Beer/Wine/Spirits), as well as for one of the largest global distributors (Constellation Brands) and other medium & smaller more innovative distributors in the UK/USA - before starting her own private label and branded winery import and distribution business back in 2007 and Winestars World in 2013. Her real passion - outside of business is Wellness.
Catherine is launching a wellness business at the end of 2016 called Ayam Wellness - based on the laws of thinking and the belief that self-love and self-worth are the foundation to everything we do in life. She studied a Bachelor of Commerce Degree majoring in Business Mgt; Marketing and Clinical Psychology, has her Reiki 1 training and is completing her Anusara and Kundalini teacher training in 2016/2017 in Italy and Bali. Whilst having a team of leading practitioners within Ayam Wellness in different areas, from yoga to meditation, plant medicine, craneosacral therapy, metaphysics and more, she personally specialises in anxiety/depression/addiction, using unique techniques in sound/music/movement/breathwork/plant medicine & foods, for improving mental, physical and spiritual wellbeing.