Description
How to claim an average £50,000 "Cash for Innovation" for your company
If you're working on something new and innovative – developing apps, games, analytics, platforms, infrastructure or you're writing software or working on any type of disruptive technology – you should be getting cash back for your development work: R&D Tax Credits (a bit dull!). Or as we prefer, "cash for innovation".
This free event explains everything you need to know about the UK Government's R&D and Video Games initiatives. An average claim results in cash refunds of £50,000: All without giving away equity or having to take out a loan.
The Breakthrough Funding team will explain how easy it is to claim and the steps you need to take to get this money quickly into your bank account.
They have arranged free beer, soft drinks, light snacks, and expert advisors to be on hand to see if your company is eligible.
Breakthrough Funding are the organisers of the official BritPong UK Beer Pong Championships. So, the evening will then round off with the chance to test your beer pong skills – and get competitive – whilst also networking and meeting new people and picking up some tips from the experts.
___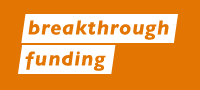 This event is being hosted by Key IQ Ltd in association with Breakthrough Funding Ltd.
Breakthrough Funding are based in Ashford, Kent close to the International Rail Station and around half of their clients are based in the city. The other half are from all over the UK from Glasgow to Cornwall, to South Wales and East Anglia. Their team have years of experience in the industry and between them have submitted hundreds of R&D claims with a 100% success rate.
Breakthrough Funding are also the authors of 'The definitive guide to R&D Tax Credits', available on Amazon. They are experts at claiming cash back for software developers and tech companies. Getting money back that really makes a difference to start-ups and SMEs is their passion.
Find out more about Breakthrough Funding at http://breakthroughfunding.com/