Join artist & activist Aida Wilde in creating slogans of power with original prints from her archive, and learn to paste up in the gallery.
About this event
Founder of Sisters in Print Aida Wilde is internationally renowned for her screen prints and social commentary paste ups - seen on streets and walls around the world, her works respond poignantly to issues of gentrification, education & equality. Aida's practice harnesses a unique ability to broach street, fine and protest art through her signature use of slogans, collage and glitter.
Join Aida to create a paste-up wall using her signature imagery, colour and text alongside protest themed visuals. Working within some of the most pressing conversations of our time - notably issues of gentrification, education & equality - Aida has spent almost two decades establishing herself as a central voice within the street art scene.
As a participant you'll receive all the equipment needed to create your paste-ups of power with the artist's expert guidance. The workshop will take place at the depot_ Shoreditch as part of Change Everything - co-curated by Anthony Burrill and the depot_, Change Everything presents contemporary artists including Aida Wilde who are advocating for change through protest.
As an academic, Aida has held positions as an associate lecturer and course director and continues to educate as facilitator within various workshops and community projects through Print is Power – Reclamation Nation and Sisters In Print, an all female international print collective.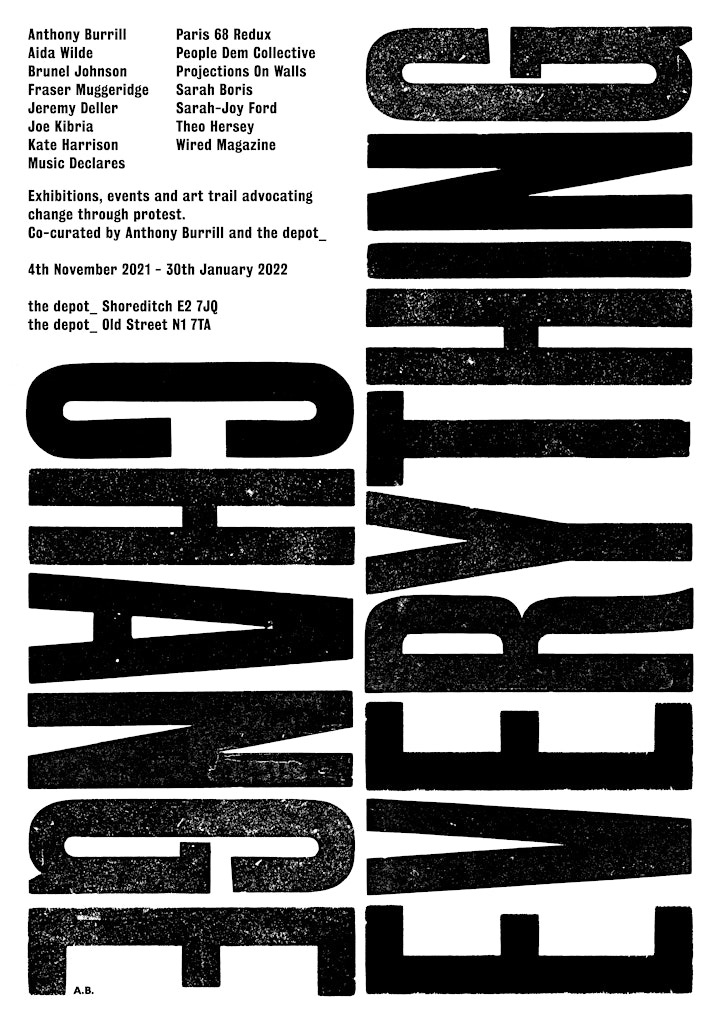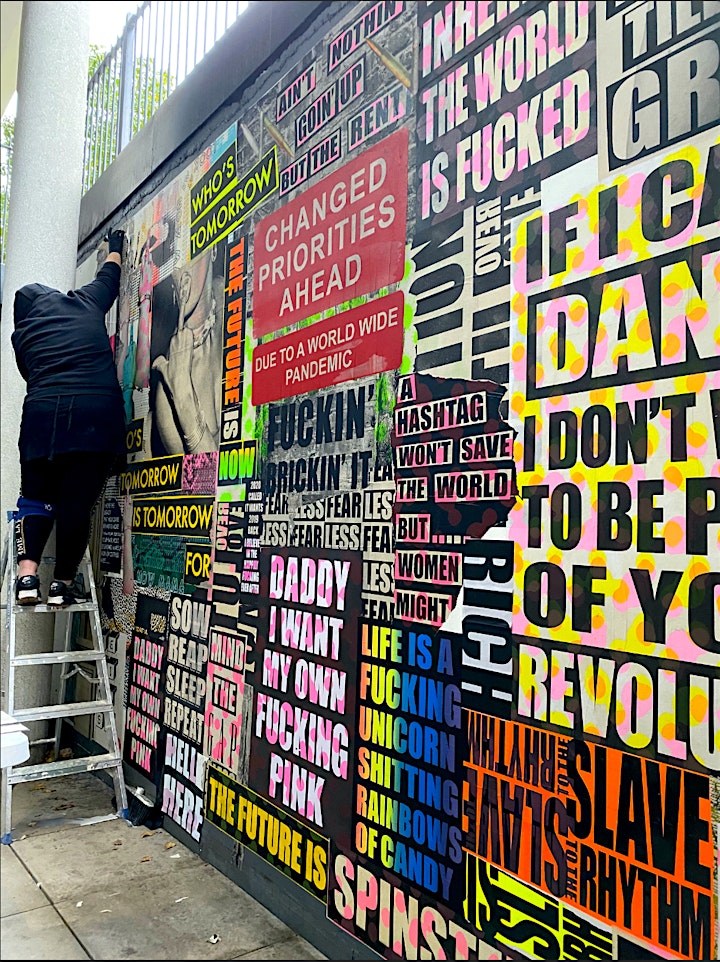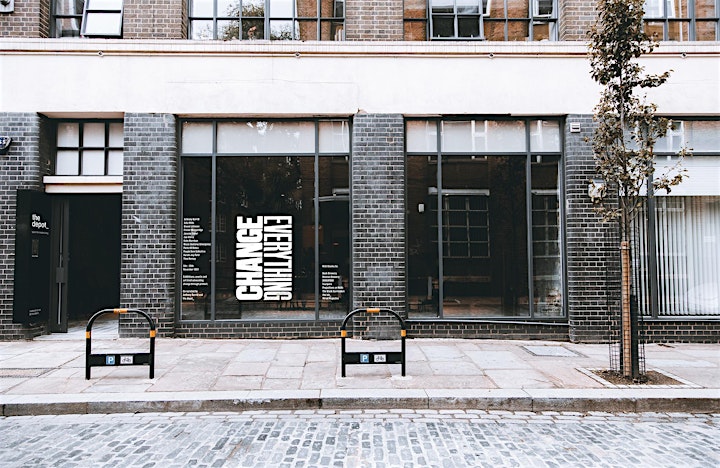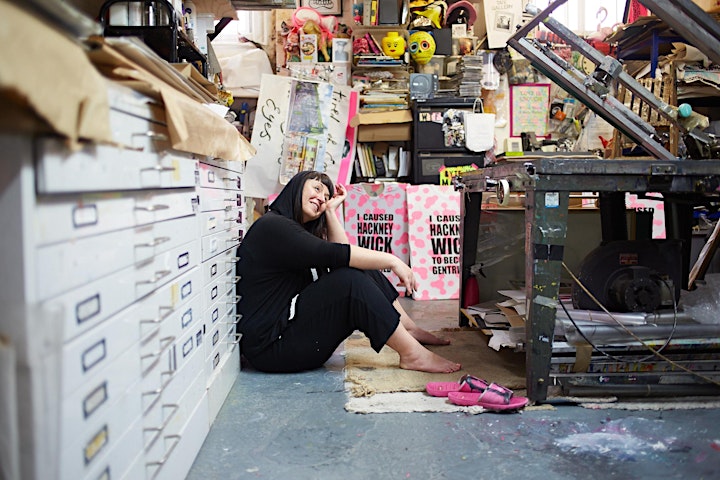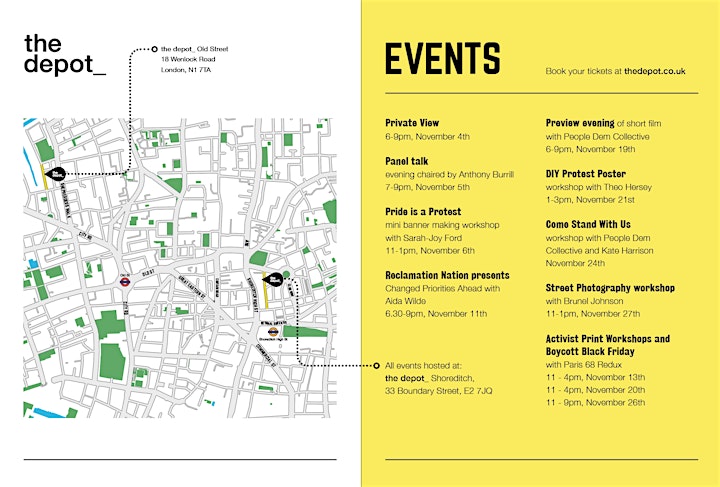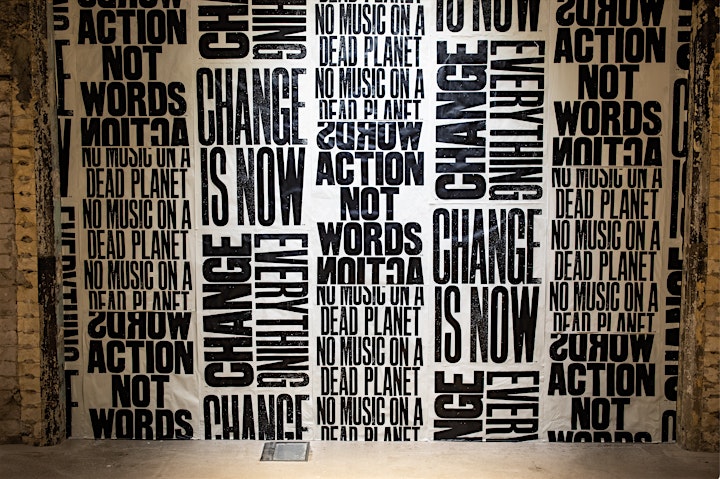 Current wall in the exhibition which will be pasted over as part of this workshop.
Organiser of Reclamation Nation presents Changed Priorities Ahead with Aida Wilde