Description
What are you avoiding?
What are you desperately trying to bury your head from?
How many times do you put off what you know is right?
Join us for this invigorating and challenging masterclass that will uncover exactly what is holding you back, enabling you to conquer your procrastination demons and find a workable solution that you are able to take forward.
Life can be hard sometimes can't it? There are difficult decisions to make and it can be so tempting to avoid even looking at them, let alone making that decision?
If you recognise that this is affecting you and stopping you from moving forward in your life in the way you deserve or need to, then this masterclass is your answer.
Join the Confidence Experts, Andy Coley and Jo Wilson, for this invigorating and challenging day that will uncover exactly what is holding you back, enable you to conquer your procrastination demons and find a workable solution that you are able to take forward.
In order to give everyone the time they need to really work on what is going on for them in their lives and how to finally tame that ostrich, we have to keep the group size pretty small so please grab your place while you can!
Do you avoid money issues?
Are you ignoring what is happening with your health and fitness?
Do you know you need to make that decision in your business but you keep putting it off?
Do you feel that there are things not quite right in your relationships but can reluctantly recognise that you are avoiding dealing with them?
Is there a decision you know you need to make but it is easier to look the other way?
Is your job holding you back from being happy and having the work/life balance you need but it just seems easier to stay put?
Do you notice things that are not quite right in your life but tell yourself that they are ok?
Do you have a gold medal in the ability to put your emotions in a box, put the lid on and file them away, knowing that to deal with them can be just that bit too difficult?
Do you just find that your ability to procrastinate stops you from getting where you want and achieving what you need?
This content rich, interactive and empowering Masterclass will enable you to recognise and deal with that inner Ostrich so you no longer hold yourself back and stop yourself achieving what you want in your life or being happy and content.
During this day you will work in small groups with one to one attention from Andy and Jo to enable you to get the results you need.
You will:
Look at how your inner Ostrich has held you back so far
Recognise what that Ostrich believes it has been doing for you
Gain clarity and feel comfortable with knowing the consequences of your Ostrich tendencies
Learn what habits you have formed to sustain these Ostrich tendencies and how to break them
Understand how to separate facts from mind-reads when it comes to understanding the problem you are avoiding
See how to break the problem down into manageable chunks and how lifting your head from the sand and taking small steps can be so empowering
Find a plan that resonates and feels achievable to get the result you need in the relevant area of your life
Work at a conscious and sub-conscious level to retrain your Ostrich so it no longer holds you back

Gain some great tips and tools that you can utilise to stop procrastination and enable you to have the courage and motivation to take the actions you need going forward
About Andy Coley and Jo Wilson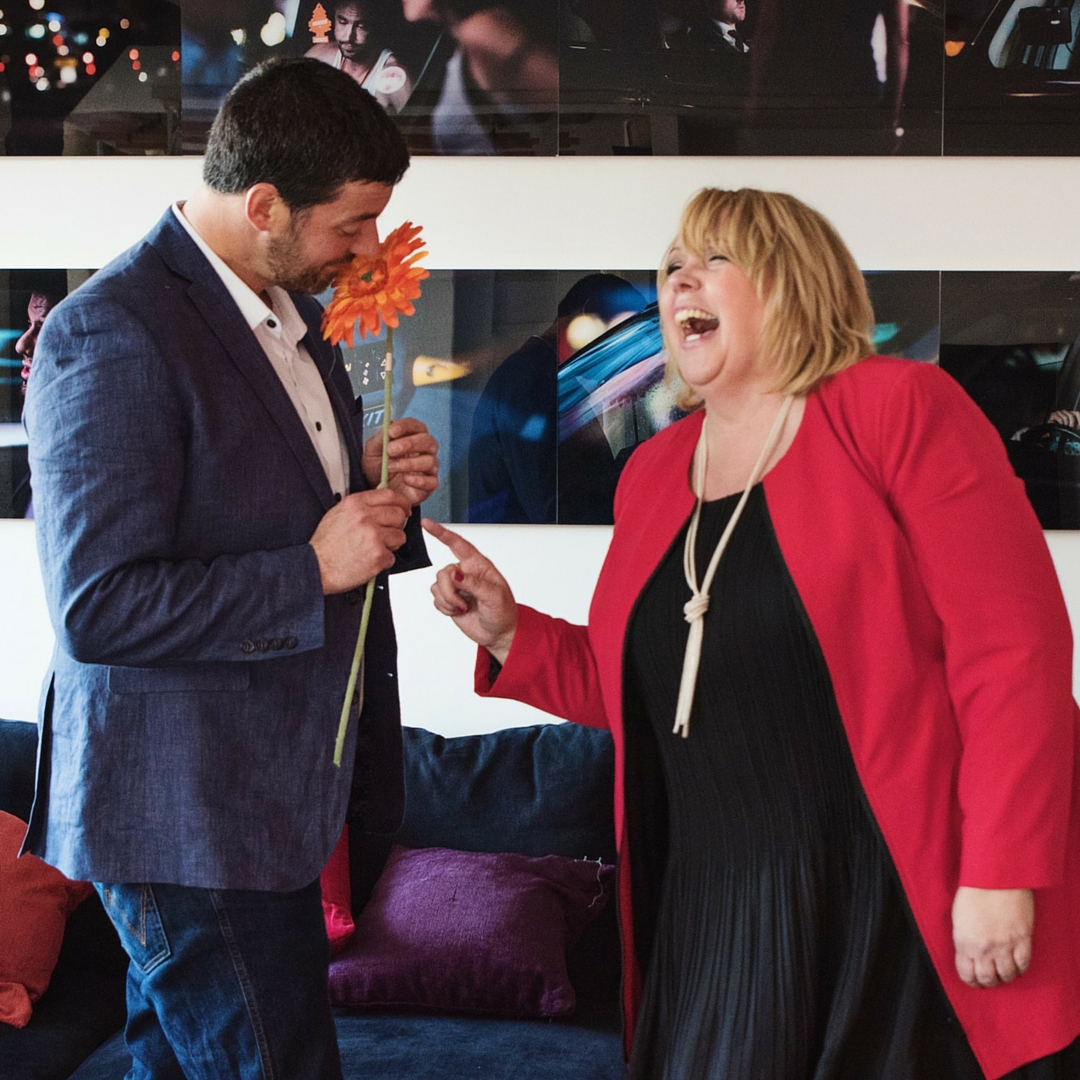 Confidence and personal empowerment experts Andy Coley and Jo Wilson have taught thousands of people strategies to change their beliefs, see new solutions, feel and sound self-assured, and build an unshakeable bedrock of confidence.
Andy and Jo's mission is to empower people to develop their self confidence and self-esteem so they can feel comfortable as their true self, live their best life and have fun doing so! As confidence experts the love working with the thousands of people they have trained and coached to show them how to build self-confidence and see the amazing effect this has had on their lives.
They are fortunate to be doing what they love doing and don't actually see what they do as work! They see it as making a community, a community of empowered individuals that care about the world we live in and the impact they make on that world. A community of friends that they are proud to continue to support
You'll get to find out all about them and their passion for helping people create lasting and permanent change during the course of the Masterclass.
Find out more about them and the work they do at: The Confidence Experts
What others say about our events
"Life is often a challenge and we as humans can make matters more challenging because of our thought processes and previous experiences. I wanted to make a difference to my future life and to help others work through and park previous experiences that might be limiting their current lives. ...........My path crossed with Andy and I believe this was meant to happen...... The experience has been revolutionary. The skills I have learnt have been life changing and the way they were delivered, simply superb !!"
"It is a great investment of time, because you will take it with you, you will use it, and it will add value to your life and all who come into contact with you."
"Things that stand out are the limiting assumptions that I have made about myself throughout my life and about how I have processed things in my mind. Then, suddenly, eureka...a light bulb moment... this course made me realise that many of these assumptions are just not true! It has given me other ways to think that empower rather than limit me."
" From my learning on the course I have made some dramatic changes to my life, I was able to identify what is important to me at this stage of my life and I feel empowered for making that decision and having the courage to ask for support"