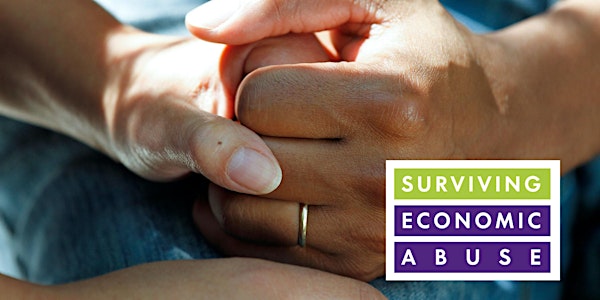 Recognising and Responding to Economic Abuse for Professionals
This training provides professionals and volunteers supporting women in Northern Ireland with an awareness of economic abuse
About this event
This training aims to raise awareness of economic abuse and provide an opportunity for learners to consider how they can contribute to the economic safety of victim-survivors.
This training is suitable for anyone who will be supporting women and is aimed at a wide audience, including professionals from domestic abuse charities, money/debt advice services, local authorities, the police, the housing sector, and the banking and insurance industry.
Learning Outcomes:
• Increased knowledge of economic abuse
• Increased skills to respond to economic abuse
Surviving Economic Abuse (SEA) is the only UK charity dedicated to raising awareness of economic abuse and transforming responses to it. The charity works day in, day out to ensure that women are supported not only to survive, but also to thrive.