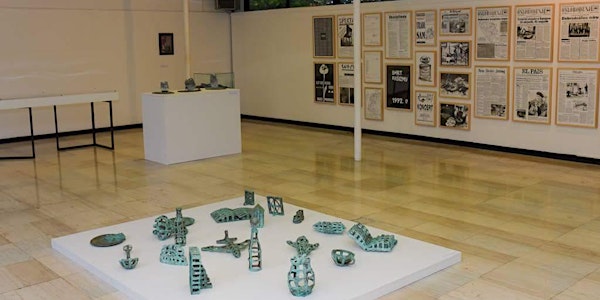 Reconciliations: Exhibition Opening
Location
The Exchange
Bush House (NE Wing, Level 1)
Aldwych
London
WC2B 4PA
United Kingdom
Description
Reconciliations is a two-part exhibition running in parallel at the Exchange, Bush House, King's College London from 1 November-1 December 2018, and at the Knapp Gallery, Regent's University London, from 1 November 2018-19 January 2019. The exhibitions are part of a major AHRC-funded project, 'Art & Reconciliation: Conflict, Culture and Community', led by King's in collaboration with the University of the Arts London and the London School of Economics. The project is funded by the UK Arts and Humanities Research Council (AHRC) Partnership for Conflict Crime and Security Research Programme (PaCCS) and by the Global Challenges Research Fund (GCRF).
Art and Reconciliation has explored the politics of reconciliation across the Western Balkans and beyond from a wide variety of perspectives in three strands, History, Discourse and Practice. The exhibitions offer a chance to see the specific project art commissions, as well as other works relating to the broader concept of 'reconciliation'. The full list of events is here
Please join us for the exhibition opening and private view on Thursday 1 November 2018.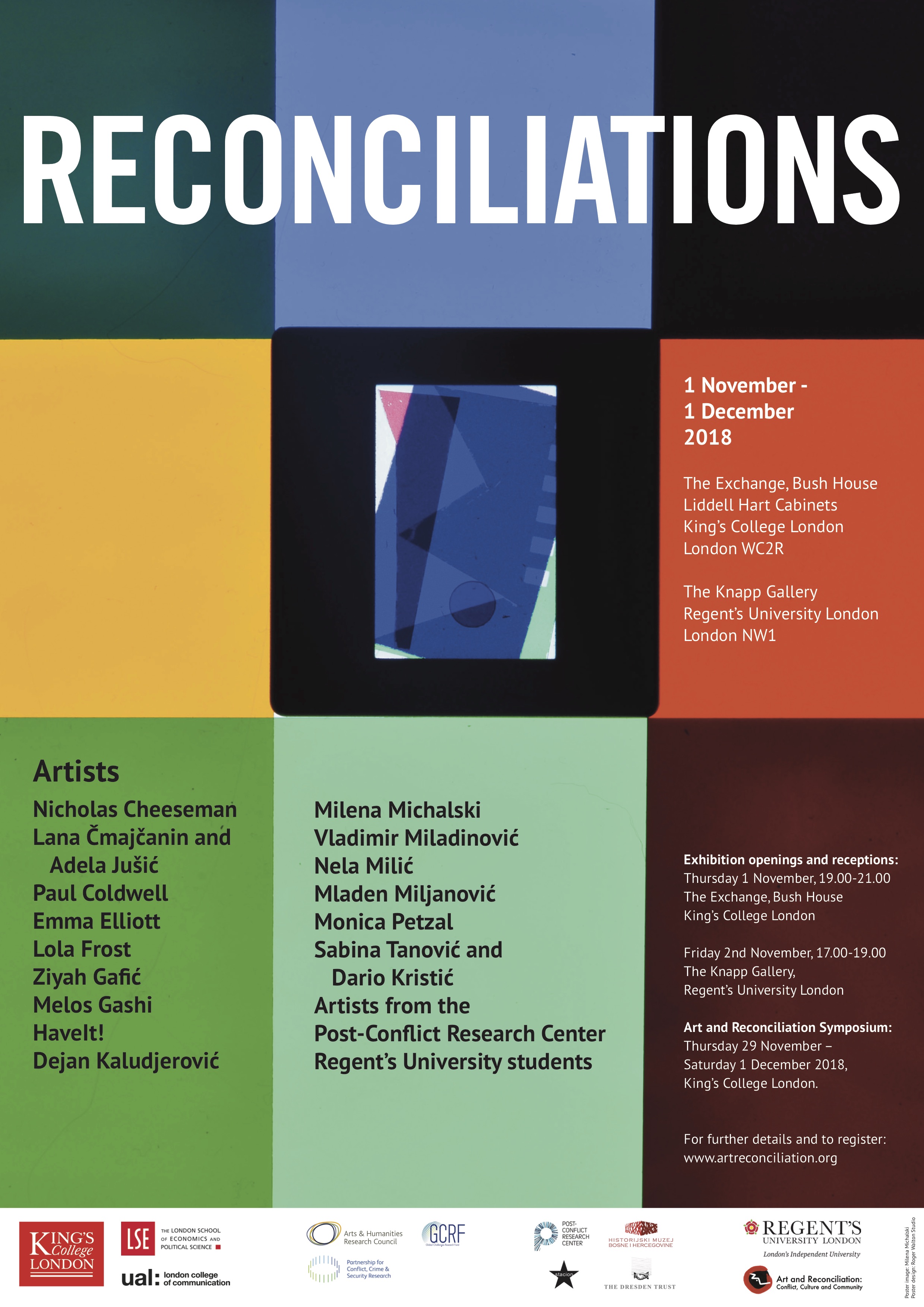 For more information about the project, and related events, see: www.artreconciliation.org