Description
It's easy to get bamboozled by every shiny new bit of kit that comes along and in the process believe that without it your world will end, but in reality, that's not true. This event aims to clear the fog and demonstrate what is now (you should be doing), what is new (you should start thinking about doing) and what's next (it's worth understanding but don't cry if you're not doing it).
Speakers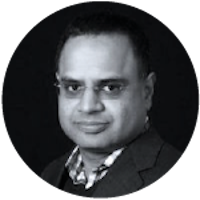 Vic Khan, Head of Resourcing Strategy and Specialist Services at Nationwide Building Society.
Presentation: what hiring managers and candidates really want, what bits of tech you should be looking at and how to find cash to invest in 2018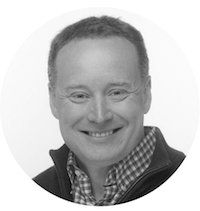 Richard Collins, Chief Executive at ClickIQ
Presentation: spreading the world of how recruiters can use the current tech changes, such as Artificial Intelligence and Job Boards search engines to revolutionise their success.
---
Agenda
08:30 Arrival
09:00 Welcome & Introduction
09:15 Facilitated Meetings*
12:00 Sit Down Lunch
13:00 Richard Collins w/ Q&A
13:45 Roundtable Discussion
14:15 Vic Khan w/ Q&A
15:00 Roundtable Discussion
15:30 Summary & Takeaways
16:00 Open Networking w/ Drinks
* Facilitated Meetings - Individual short introductions w/ some of the UK's leading technology and service companies.
* Roundtable Discussion - An open forum for in-house recruitment, resourcing & talent acquisition specialist. This is an opportunity for delegates to speak openly with each other in a relaxed environment.
---
Now:
What does more consolidation of tech providers mean to the end user?

What does the future hold for the ATS' we currently use and what providers should employers start to watch now?

Assessment is a hot topic right now and so is the advances in the technology employers are starting to adopt. How do employers embrace the fast-moving changes?

Has video interviewing made a difference?

What are the minimum standards of the modern career site?
New:
As we move to a sourcing over response market, Candidate Relationship Management systems have started to emerge, offering recruiters a chance to act as micro-marketeers and create real nurturing processes to engage their talent pools.

The final frontier for in-house recruitment is to take ownership of the contingency workforce for their businesses. Companies like Compass and other advanced in-house resourcing divisions have already started the process of reclaiming these hires to great effect and with huge benefits. Freelance Management Systems, temp talent marketplaces and other such technologies have made this a reality and as they move to the forefront, so does the opportunities they bring.
Next:
AI, chatbots and the further dehumanization of the people industry

---
Reconverse always aims to build an encouraging, fun and learning environment to test ideas and share experiences. Delegates will leave better informed and safe in the knowledge that other recruitment and resourcing professionals face similar challenges.
Who should attend?
Please note delegate places are exclusively for in-house recruitment and HR professionals. If you are a solution partner please contact us here.