RECOUP Plastics Recycling Conference 2019 - Plastics Recycling & Resources
Description
The RECOUP Plastics Recycling Conference is becoming the not to be missed event within the plastics recycling value chain. The event normally sees around 400 delegates attending and is unique in its ability to draw together stakeholders, NGOs, Local and National Government bodies and companies with business interests within plastics recycling to network and share best practice.
This year there are 4 breakout sessions to choose from which are;
Option A - Plastics Recycling & Resources: Collaborations from across the packaging value chain

Option B - Plastics Recycling & Resources: Unlocking the Potential of collection infrastructure

Option C - Plastics Recycling & Resources: The growing issue of farm and horticultural plastics

Option D - Plastics Recycling & Resources: Building a sustainable circular future in construction
The Conference attendance remains FREE to members (please contact the RECOUP Team if you are interested in becoming RECOUP members). There is a small charge for non-members to cover the costs of refreshments (please note lunch is provided). There are opportunities for members to exhibit FREE and non-members exhibiting costs include one Conference delegate place (any additional attendees need to be registered and paid for under the standard delegate rate).
There is a pre-Conference networking dinner on the evening of Wednesday 25th September at the Orton Hall Hotel, Peterborough. Dinner bookings need to be made with Conference registration. Please note you cannot make dinner reservations via the Hotel.
Accommodation at Orton Hall Hotel must be booked direct with the Hotel quoting "Recoup" when booking to take advantage of the preferential rate of £85 bed and breakfast. Please call 01733 391111 to book your room.
New for 2019!

Plastics 101 – An Introduction to Plastics, Resources and Recycling seminar on 25th September 3pm-5pm.
This workshop will provide a simple and practical overview of plastics and the recycling value chain. This will include an introduction to relevant topics including polymers and uses, product and packaging manufacturing, the plastic resource value chain, collections, reprocessing, markets and legislation.
It is designed to help build a base understanding for conference delegates and company employees who may be new to the industry or the world of plastics resources and recycling. There will be plenty of opportunity for questions, discussion and engagement with RECOUP staff and invited speakers in an informal setting.
Headline Sponsor

Standard Sponsors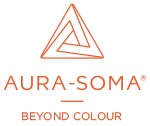 Breakfast Sponsor

Lunch Sponsor

Water Sponsor

Media Partners



If you are interested in any sponsorship opportunities please do not hesitate to get in touch.