Recovering from MS - wishful thinking or realistic optimism?

Saturday, 8 June 2019 from 08:30 to 17:45 (BST)
Event Details
Our much-anticipated conference event for the year will be taking place in the wonderful city of Edinburgh on Saturday the 8th of June 2019.
In addition to this being the first major event the OMS charity has run in Scotland, we are pleased to announce that our keynote speaker and lead facilitator for the day will be Professor George Jelinek, author of Overcoming Multiple Sclerosis: the evidence-based 7 step recovery program. In addition, we will welcome one of the world's leading authorities on mind-body medicine, Associate Professor Dr Craig Hassed from Monash University, Melbourne
As we seek to increase awareness of the OMS program across the UK and Europe, particularly to those that are newly diagnosed with MS, our hope is that the knowledge gained from this event will be invaluable to you, empowering you to make positive changes to your health.
A rare opportunity to learn from George and our team of expert facilitators, all of whom have a personal connection to MS, this event is one not to be missed. 
Whatever your level of knowledge, this is an opportunity to get a better understanding about the OMS Recovery Program and connect with others living with MS in a safe, supportive and uplifting environment.
We are expecting this will prove an extremely popular event, so please book early to avoid disappointment.
---
 This event is for you if you:
Are newly diagnosed and want a warm and friendly introduction to the OMS Program
Are already following the OMS Program, but want to delve deeper into some aspects of the OMS lifestyle
Would like to meet other people with MS who are following the OMS Program
Want to improve your personal knowledge of the positive impact of lifestyle modification and self-help techniques
Are a partner or supporter of someone diagnosed with MS
Have previously been on an residential OMS Retreat
---
Event Program
08:30 - Delegates start to arrive.  Tea and coffee served from 08:30
09:30 -MC, Housekeeping and introduction, Gary McMahon, CEO OMS
09:35 -Welcome, Linda Bloom, Chair OMS
09:40 -How 'Overcoming Multiple Sclerosis' came about Prof George Jelinek
10:00 -Secondary & tertiary prevention of MS: a risk factor modification approach - Prof George Jelinek
10:45 - Morning tea
---
11:15 - Choose one of the following options:
Option 1 - Newly Diagnosed? Where to start. Beginners Guide to OMS by Dr Arie Gafson - limited spaces remaining
Arie will explain what MS is and how the OMS program will help you to overcome your symptoms.This session will be especially valuable for those who are new to the OMS Recovery Program and want to have a simple overview of all the tenets – a perfect starting point if you are newly diagnosed.
Option 2 - Preventing MS in family members by Dr Stuart White
 Stuart will outline the evidence surrounding factors that can reduce the risk of family members getting MS, including details about precautions you and your family can take.
Option 3 - Retreat outcomes for people with MS and partners by Dr Sandra Neate -  now full

Sandra will discuss the positive mental and physical health outcomes experienced by those attending an OMS workshop/retreat. This session will be of interest to both people with MS and partners and families of those living with MS.
---
12:00 - Choose one of the following options:
Option 1 - Newly Diagnosed? Where to start with diet and nutrition by Sam Josephs -  now full
 Sam will outline the importance of good diet and nutrition in relation to nerve cell function.  Additionally, she will cover which foods are recommended and various tips and guidelines to get you started.
Option 2 - Medication - what you need to know by Dr Jonathan White
Available drug therapies have increased significantly in recent years.  Jonathan will outline the current medication options and answer key questions.
Option 3 - Promoting resilience - looking after your mental health by Dr Rachael Hunter
Rachael will consider the role of mental health in MS and recovery. Research, evidence and practical guidelines will be considered.
---
13:00 - Lunch
14:15 - Mindfulness based meditation: theory and practice - Assoc. Professor Craig Hassed
15:30 - Afternoon tea
16:00 - Interactive Q&A session - Prof George Jelinek & Dr Craig Hassed
17:15 - Is recovery from MS really possible? - Prof George Jelinek
17:45 - Vote of thanks - Linda Bloom Chair OMS
You can choose your options at point of booking please note: some options may be full. 
---
Price
£100
Ticket includes all group presentations, your choice of break-out sessions, an OMS-friendly lunch and all refreshments.
---


Start and end times
Doors open at 8:30 am where registration will take place and refreshments will be available. The actual program starts at 9:30 am and finishes at 5:45 pm.
---


Presenters
To learn more about the presenters please click the links below:
---


About the venue
For more than two centuries Assembly Rooms has been at the very heart of the capital and touched the lives of almost all of its residents. It has hosted both monarchy and celebrity royalty, played its part in two world wars and celebrated artistic excellence.
Timeless elegance and beauty combine with everything you would expect from the most modern of venues: enormous crystal chandeliers, gleaming gold leaf and giant gilt mirrors reflect the history and tradition of the building, while the very latest technology has been discreetly incorporated following an extensive restoration.
Wheelchair Access
All meeting spaces are wheelchair accessible.
Toilets
Toilets for people with disabilities are located throughout the venue and will be highlighted to you as part of our 'housekeeping notices' at the start of our day together
Lifts and Stairs
All areas of the Assembly Rooms are accessible to all ambulant disabled and wheelchair users.
There is lift access to all levels.
---


Hardship
If finances are tight but you would like to attend the event, please email us at events@overcomingms.org explaining your circumstances.
---


Transfer Policy
Tickets are transferable up until 7 days before the date of the event. Please notify us with the change of name by email: events@overcomingms.org.  Please note that the person receiving the transferred ticket will need to take up the break-out options that you have chosen.
---


Cancellation Policy
Tickets are not refundable. Once you have chosen your two 'options', you will not be able to change these before or on the day of the event.
Save This Event
When & Where

Assembly Rooms
54 George Street
EH2 2LR Edinburgh
United Kingdom


Saturday, 8 June 2019 from 08:30 to 17:45 (BST)
Add to my calendar
Organiser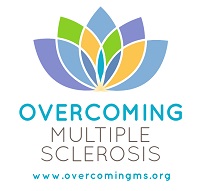 Overcoming Multiple Sclerosis (OMS) is a non-profit organisation that promotes the integration of diet and lifestyle changes into standard medical management in a program that has been shown to improve the health and lives of people with multiple sclerosis. Professor George Jelinek, who was diagnosed with MS in 1999, developed the rigorously researched OMS Recovery Program more than 15 years ago.