Recovering from Trauma: Identity Therapy/Trauma Constellations Experience D...
Description
"Everything you need to know for your own trauma healing is within you. You can access it when you are ready to take the risk." Dr. Franz Ruppert, developer of Identity Oriented Psychotrauma Therapy.
Experience Trauma Constellations this Spring in London
A very limited opportunity to experience a way of healing your childhood trauma through the IoPT Identity-oriented Psychotrauma Therapy also known as Trauma Constellations.
Identity-oriented Psychotrauma Therapy (IoPT) is founded on the theories and practice developed by Professor Franz Ruppert over the past 27 years, and articulated in his books, five of which are available in English.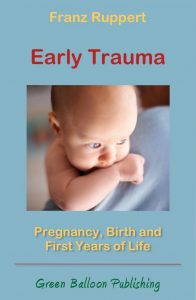 The IoPT theory is based on a specific understanding of trauma, and psychological splitting as the means of surviving trauma, and in the earliest stages of life the challenge to the child of surviving within the context in which he or she is conceived, gestated and born.
Trauma is a situation that pays no attention to individual identity, and the cost to the child is a loss of self, a loss of identity. This is why we call the work Identity-oriented Psychotrauma Therapy.
The 'Intention Method', developed by Franz Ruppert, offers a way of exploring these issues that is safe, effective and containing.
Event Details
At a fraction of the cost of a full weekend session, you will get the opportunity to experience being involved in a Trauma Constellation either with a Working Place where you will get the opportunity to delve into one of your Intentions and explore deeper issues holding you back.
Or as a Participant - where you may be called to join in someone else's Constellation.
This is a truly profound experience and in this event led by the UK's most experienced Trauma Constellations Practitioner and Psychotherapist and Founder of the Centre for Healthy Autonomy, you will be able to have a gentle yet moving introduction into this approach to healing and resolving trauma.
Format of the Event
The format of the Event will work as follows. Everyone will be a Participant and there will be a limited number of Working Places which will be awarded at random e.g. choosing a number out of a hat etc.
The aim of the event is for you to experience how Trauma Constellations works, experience it either as a Client (someone with a Working Place) and/or as a Participant. You will also learn throughout the day from Vivian about the theory and the principles behind this, drawing on the work of Dr. Franz Ruppert.