Recovering From Trauma II: 3 Research Backed Ways to Heal Childhood Trauma
Description
Recovering from Trauma:

3 Research Backed Ways To Recover From Childhood/Early Developmental Trauma: Evening Presentation
1. Somatic Experiencing (SE)
2. Comprehensive Resource Model (CRM)
3. Lifespan Integration (LI)
Date: Monday, 13th May 2019
Time: 6.30pm to 9.30pm
Location: Seminar Room 2, Resource for London, 356 Holloway Road, London N7 6PA
(Holloway Road Underground Station, 2 stops from King's Cross St. Pancras Station on the Piccadilly Line).
http://www.resourceforlondon.org/contact-us/
Venue Telephone Number: Tel: 020 7697 4000
Aim of the Event:/Why Attend?
To connect you – as a trauma sufferer or a therapist whose patients have symptoms of trauma - with treatment approaches to help you successfully heal trauma.
This event has been put together by someone who has been strongly impacted by childhood trauma and has been looking at many different approaches to healing trauma. All 3 modalities being presented this evening have years of research behind them from senior people such as PhDs and MEds.
The speakers themselves have years of experience and training and one is a Clinical Psychologist and two are Medical Doctors with one being a PhD. The approaches are safe and can be effective (although of course no specific guarantees can ever be given with any treatment).
This is our second event. We held the first event in November 2018 featuring Trauma Release Exercises (TRE), Identity Therapy/Trauma Constellations and Neurofeedback.
Our aim is that you come away from this event with hope that there are realistic and effective approaches to helping you recover from trauma which are backed by science as well as connecting you with specific people who can help.
If you are a therapist or counsellor, this will give you potentially new approaches you can either train or refer your clients to, in order to help them overcome the issues with trauma. You can also request a Certificate of Attendance.
Introducing Three Approaches to Healing Trauma
1. Somatic Experiencing (SE)
2. Comprehensive Resource Model (CRM)
3. Lifespan Integration (LI)
There will also be a 15-20 minute presentation on What is Complex PTSD and how can it be treated? Based on the work of Pete Walker, the American Trauma Therapist and Author of Complex PTSD: From Surviving to Thriving. Then 30-45 minutes for each speaker.
Somatic Experiencing - SE
Somatic Experiencing is a body based apporach to overcoming trauma and stress related disorders. Developed by the American psychotherapist Peter Levine, PhD, this approach is a widely used and respected approach in the treatment of trauma by aiming to safely release traumatic shock which is 'frozen' in the body.
It has been and can be used for healing childhood trauma and was the number 1 requested therapeutic approach of attendees of the first Recovering from Trauma Event in November 2018.
The approach as outlined in Dr. Levine's book 'Waking The Tiger' offers a way of a trauma sufferer coming out of the stressful fight, flight and freeze responses. Dr. Levine believes that trauma is primarily biological - a physical phenomenon - and he has developed a therapeutic framework called SIBAM:
Sensation e.g. tension, heat, shaking
Image e.g. internal (memory, dreams, pictures) or external (an object in the room)
Behaviour e.g. posture, facial expressions, movement, gestures, voice
Affect e.g. feelings and emotions, sadness, shame, fear, joy, hope
Meaning e.g. beliefs, judgments, thoughts, analysis, often expressed through words
Stress and trauma can cause an 'over-coupling' or 'under-coupling' of these elements so you would either becoming over-associated or numb and disconnected from yourself based on how you process the traiuma.
The aim of Somatic Experiencing is to either gently separate the elements of SIBAM or to bring the disconnected elements together so that you develop new connections and have a rich and full life with equal access to all parts of SIBAM.
Here is an overview of SE:https://www.seauk.org.uk/
Speaker: Ralf Marzen is a Clinical Psychologist (Dipl. Psych), Trauma Therapist and Mindfulness Teacher with 20 years of experience working with individuals and groups. He is an Advanced Somatic Experiencing Practitioner (SE Adv) as well as being the first accredited NARM - NeuroAffective Relational Model practitioner in the UK, another approach to trauma healing.
More information: https://www.embodied-trauma-healing.com/
Comprehensive Resource Model (CRM)
The Comprehensive Resource Model, or CRM, is an approach to treating psychological trauma developed by psychologist Lisa Schwarz, M.Ed, who after training in different trauma – focused "processing" modalities, found that with clients who were more severely traumatised and dissociated, they could either easily be overwhelmed by the experience of remembering traumatic events, or pull back from doing so to avoid such retraumatisation.
CRM was thus developed in response to Schwarz's understanding of the crucial importance of providing her clients with adequate somatically based "resourcing" prior to engaging with any traumatic material, with the installing and provision of such resourcing then making it possible for patients to stay fully grounded and present as they orientate towards and re-member traumatic experiences from the past, this allowing them to step into and feel fully whatever feelings might be associated with such memories without being overwhelmed by, or having to pull away and dissociate from, such re-membering.
CRM often works explicitly with ego-states or "parts" of the personality as well as tracking what is happening with the body from moment to momnent, with case-conceptualisation in CRM being grounded in a thorough and nuanced understanding of the effects of trauma and dissociation.
At the same time, CRM uses a combination of different somatically based "resources", which are layered or scaffolded to allow clients to stay fully orientated to the present as they re-member what we recognise can otherwise, ie without such resourcing being firmly in place, so often be overwhelming and retraumatising.
CRM builds on the work of Dr. Frank Corrigan, an international fellow of the ISSTD (International Society for the Study of Trauma and Dissociation) and the neurophysiologist Jaak Panksepp and others.
The focus of CRM is to provide a sufficiently deep experience of resourcing to allow people suffering from childhood trauma to orient towards, step into and feel fully, and so digest and process and heal those previously intolerable and thus often dissociated (midbrain generated) Basic Affects of Terror, Shame, Anger, Disgust, Loss/Anxiety, which continue, when triggered, to give rise to the reactions of fight, flight, freeze etc. with these reactions in turn giving rise to the myriad symptoms and behaviours with which our clients present.
For more information and to read a Newsweek article on CRM, please visit: www.comprehensiveresourcemodel.com

Speaker: Dr. Gordon Barclay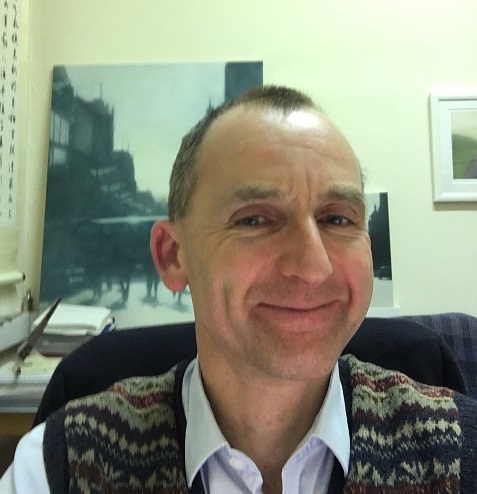 After an MA in Chinese, and a short foray into investment banking, Dr. Gordon Barclay trained as a General Practitioner and as a hospital physician before finding his way into Psychiatry, and his last NHS job, for 7 years until the beginning of the year, was as Consultant General Adult Psychiatrist at the Argyll and Bute Hospital in Lochgilphead, Argyll, covering clinics in Campbeltown on the Mull of Kintyre, and on the Isle of Islay.
He has always been interested in integrative medicine and psychotherapy, has trained in different therapeutic modalities including Group Analysis, CAT (Cognitive Analytic Therapy), EMDR, and Sensorimotor Psychotherapy, and he is currently a supervisor and UK trainer in CRM and in private practice in Glasgow.
Lifespan Integration (LI)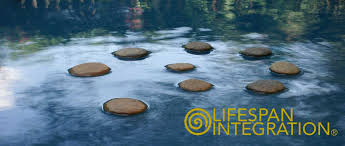 Lifespan Integration is an Attachment based therapy which allows for healing childhood trauma without going into the traumatisation. They work based on a Time Line of memories and images and work on integrating these.
Peggy Pace in the United States released the book "Lifespan Integration: Connecting Ego States through Time" in 2003, thereby introducing LI to the wider trauma treatment community. Lifespan Integration was developed in particular to help adult survivors of childhood abuse or neglect. The application of LI therapy has now been used beyond Complex PTSD with around 2,000 plus therapists trained in LI worldwide.
The approach works by using both active imagination, working with ego states in time and a visual time line of memories to facilitate neural integration and to facilitate healing. It is body based and the client 'views' a memory from each year of their life and memories surface spontaneously related to the emotional theme or issue being worked on. This both gives new insights into lifelong patterns and also healing and integration of these symptoms and the underlying trauma itself.
The aim is to allow for more age-appropriate responses to current and perceived stressors by the client being able to build a coherent view of their life.
For more information on Lifespan Integration, please visit: https://www.lifespanintegration.co.uk/.
Speaker: Dr Nuri Gené-Cos, Consultant Psychiatrist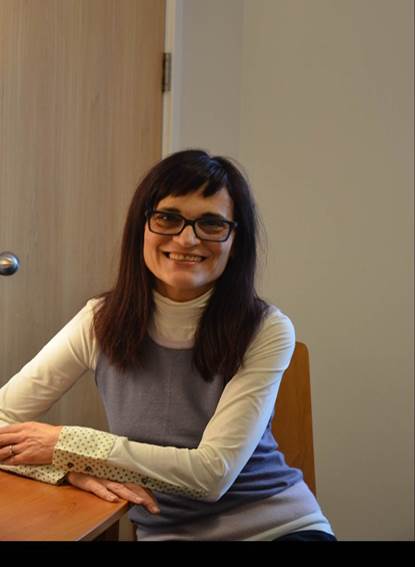 Dr Nuri Gené-Cos is the lead clinician of the National Specialist Trauma and Dissociation Service (TDS), Maudsley Hospital. She is an expert in the area of Complex Trauma and Dissociative Disorders. She has worked in the area of Complex Trauma for the last 15 years, initially in the Traumatic Stress Service (TSS) which became, 6 years ago, the National Specialist Trauma and Dissociation Service (TDS).
She is a Consultant General Adult Psychiatrist, Neuropsychiatrist and Trauma Therapist (EMDR, Sensorimotor Psychotherapy, Lifespan Integration). She completed a PhD in the area of anxiety disorders including PTSD, Panic Disorder (PD), Non-Epileptic Seizures (NES).
She has taught in a series of forums, nationally and internationally and has published various book chapters, research and articles. Her latest research article is Sensorimotor Psychotherapy Group Therapy in the Treatment of Complex PTSD (http://jscimedcentral.com/Psychiatry/psychiatry-4-1080.pdf). For a full CV see: https://www.national.slam.nhs.uk/services/adult-services/traumaticstress/
Pricing
Tickets are general entry tickets with no preferred seating. Ticket prices are £17.50 per ticket during the early bird section rising to £20 for the main sales period.
Please e-mail us for concessions of 10% for students, the unwaged and so on.
Professional Certification
A Certificate of Attendance for the 3 Hours of the Event can be provided for all professional Therapists and Counsellors. This will be provided upon completion of the Event and by e-mailing info@recoveringfromtrauma.com to request this.
Purchase Policy
Tickets must be purchased and paid for in full. To attend, you must have purchased a decision via the Eventbrite page and be officially registered as you will need a pass to enter the facility. You must bring either the print out of your ticket or the online version which will is available via e-mail or the Eventbrite app.
Terms and Conditions and Disclaimer
Disclaimer: Please note that this event and all or any of the material or talks given do not constitute medical advice. They are for informational and educational purposes only. You must consult a qualified medical practitioner to address any instances of trauma and you must consult them before considering the approaches presented this evening. You are responsible for all and any actions and reactions you get in working with these or any other modalities presented in the future.
Please note - no food or beverages (excluding bottles of water) can be be brought to the venue. This is a strict policy as the venue has its own catering agreement which prohibits visitors from bringing in their own food and drink. Please adhere to this. Please also to be sure to follow the common sense requirements from the venue:
Persons attending will not behave in anyway which will or may constitute a breach of the law or cause a nuisance or be an infringement for this or other events being handled at the venue.
We will endeavour to allow all speakers their allotted time and allow time for questions and answers but time and other constraints may make this not possible. Please note the speaking schedule is subject to change.
Directions to Finding Resource for London
By London Underground
Take the Piccadilly line to Holloway Road station. 2 Stops from King's Cross St. Pancras. On leaving the station, turn left and walk that direction, under the railway bridge for five minutes. Resource for London in on the opposite side of the road and can be reached by using the pedestrian crossing.
The venue is also a 15 minute walk from Archway Station or take the 263 Bus. And not far from Highbury & Islington Station as well.
By bus
Buses 4, 17, 29, 43, 153, 253, 259, 271, 279 and X43 stop within a short walk of Resource for London. Also there are mobility buses available in the area, these are numbered 920, 921, 923 and 927.
Any other questions, please e-mail us at info@recoveringfromtrauma.com
FAQs
What's the refund policy?
You can receive refunds upto 7 days before the start of the event.
What can I bring into the event?
You can only bring in water, no food or other drinks due to the policy of the organisers. Please note, no video or audio recording of the event is permitted.
Are there ID or minimum age requirements to enter the event?
There is no minimum age but it is recommended for 18 and over. If you are under 18, please be sure to come with a parent or guardian.
What are my transport/parking options for getting to and from the event?
The venue is based near the Holloway Road Underground Station and there are multiple bus options. Please see here for more information:
http://www.resourceforlondon.org/contact-us/
How can I contact the organiser with any questions?
Please e-mail us at info@recoveringfromtrauma.com and we will get back to you as soon as we can.
Do I have to bring my printed ticket to the event?
You can bring the print out or show us the ticket on your phone. Please note, we need to have the names of all attendees to provide to the venue in advance of the event so please make sure to buy your ticket in advance.