Description
Recovering from Trauma:

3 Research Backed Ways To Recover From Childhood Trauma/ Complex PTSD: Evening Presentation
1. Sensorimotor Psychotherapy
2. Equine Therapy
3. Psychedelic Assisted Psychotherapy and Holotropic Breathwork
Date: Monday, 11th November 2019
Time: 6.30pm to 9.30pm
Location: Seminar Room 2, Resource for London, 356 Holloway Road, London N7 6PA
(Holloway Road Underground Station, 2 stops from King's Cross St. Pancras Station on the Piccadilly Line).
http://www.resourceforlondon.org/contact-us/
Venue Telephone Number: Tel: 020 7697 4000
Aim of the Event:/Why Attend?
To connect you – as a trauma sufferer or a therapist whose patients have symptoms of trauma/Complex PTSD - with treatment approaches to help you successfully heal trauma.
This event has been put together by someone who has been strongly impacted by childhood trauma and has been looking at many different approaches to healing trauma. All 3 modalities being presented this evening have years of research behind them, often with peer reviewed research and PhDs etc. involved.
The speakers themselves have years of experience and training. The approaches are safe and can be effective (although of course no specific guarantees can ever be given with any treatment).
This is our third event. We held the first event in November 2018 featuring Trauma Release Exercises (TRE), Identity Therapy/Trauma Constellations and Neurofeedback. The second event took place in May 2019 featuring Somatic Experiencing, the Comprehensive Resource Model and LifeSpan Integration.
Our aim is that you come away from this event with hope that there are realistic and effective approaches to helping you recover from trauma which are backed by science as well as connecting you with specific people who can help.
If you are a therapist or counsellor, this event will give you potentially new approaches you can either train or refer your clients to, in order to help them overcome the issues with trauma. You can also request a Certificate of Attendance.
Introducing Three Approaches to Healing Trauma
1. Sensorimotor Psychotherapy
2. Equine Therapy
3. Psychedelic Assisted Psychotherapy and Holotropic Breathwork
Sensorimotor Psychotherapy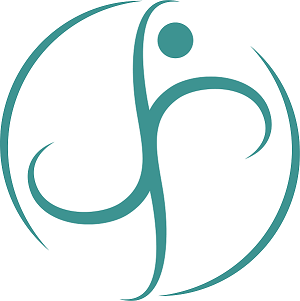 This presentation is designed for psychotherapists, social workers, psychologists, psychiatrists, allied professionals and potential clients who wish to learn about Sensorimotor Psychotherapy® which integrates cognitive and somatic interventions in the treatment of trauma, emphasizing body awareness, practicing new actions and building somatic resources.
Key components of Sensorimotor Psychotherapy will be illustrated using case examples and brief experiential exercises showing uncoupling trauma-based emotions from body sensations; promoting collaboration between client and therapist; teaching mindfulness; building somatic resources; and developing a somatic sense of self. Attention will be given to pacing, boundaries, and safe, gradual re-connection with the body particularly for more complex cases.
Sensorimotor Psychotherapy is conducted within a phase-oriented treatment approach and this presentation will highlight interventions for all three phases: stabilization and symptom reduction, work with traumatic memory, and re-integratio
Speaker: Tony Buckley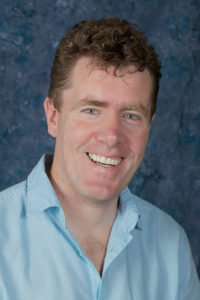 Tony Buckley has extensive experience in the field of trauma including as the Manager of the Counselling and Trauma Service within the Occupational Health Department at Transport for London.
Tony's previous, 20-year therapy career experience included supervision, private practice, and counselling management in both a university setting and an adolescent voluntary sector setting.
Originally Gestalt trained, Tony is also a qualified Sensorimotor Psychotherapist and is on the teaching faculty of the Sensorimotor Psychotherapy Institute USA. Tony has been teaching internationally for 12 years and is a consultant for Sensorimotor Psychotherapy.
Tony is a workshop facilitator to UK industry on topics including, Stress, Workplace trauma, Resilience, Mindfulness and Wellbeing. Tony has a particular interest in somatic psychology and has co-written a chapter titled "Healing the Traumatized Organization" in the 2012 Wiley-Blackwell book called International Handbook of Workplace Trauma Support.
Equine Therapy (Equine Assisted Psychotherapy)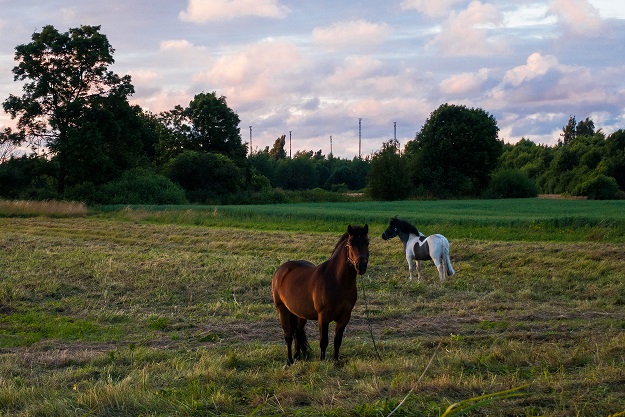 Equine assisted therapy is a collaborative effort between a licensed therapist and a horse professional working with the clients and horses to address treatment goals (EAGALA model). This therapeutic approach is experiential in nature.
Participants learn about themselves and others by participating in activities with the horses, and then processing (or discussing) feelings, behaviours, and patterns. There is a growing literature on Equine Therapy worldwide that supports its effectiveness with different clinical presentations and client populations.
Like humans, horses are social animals, with defined roles within their herds. They have distinct personalities, attitudes and moods; an approach that works with one horse won't necessarily work with another. Horses provide vast opportunities for metaphorical learning, an effective technique when working with even the most challenging individuals or groups.
Equine Therapy offers children and adults a unique opportunity to improve their mental well-being by working with the natural behaviour of horses alongside a specifically designed therapeutic programme. This partnership between horses and individuals provides an environment for tremendous personal growth and development.
Horses naturally respond to the emotional issues people bring to sessions, issues which are often displayed in their interactions with the horses. This allows the therapist a unique insight into a client's individual difficulties and creates an environment where the horses can then support both the client and therapist in working towards change.
There is a growing literature on Equine Therapy worldwide that supports its effectiveness with different clinical presentations and client populations. Recent research has been done into using Equine Facilitated Psychotherapy for Complex Trauma. The September 2018 Journal of Child & Adolescent Trauma reported on a study showing that EAP may be beneficial for traumatised youth with Complex Trauma.
Speaker: Serena Urquhart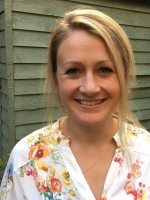 Serena is an EAGALA Certified Equine Assisted Psychotherapist and conducts sessions from an Equine Assisted Therapy Centre in North London.
She is a qualified Integrative Arts Psychotherapist/ Art Therapist, registered with the Health Care Professions Council (HCPC) and British Association of Art Therapists (BAAT). Over the past 8 years she has delivered therapeutic services to both children and adults in voluntary sector organisations and the NHS working in Adult Mental Health services.
She have helped children, teenagers and adults from a variety of backgrounds to cope with a broad range of issues including anxiety, depression, eating disorders, physical health problems, traumatic events, relationships and work issues.
More here: www.sihequinetherapy.org


Psychedelic Assisted Psychotherapy and Holotropic Breathwork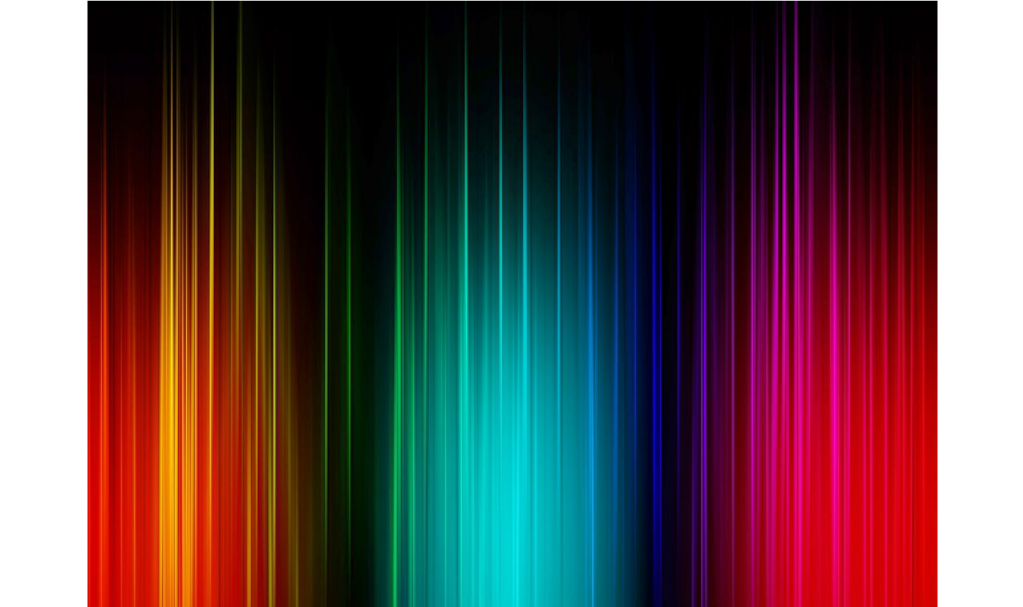 Psychedelics are a class of drug including LSD, Psilocybin, MDMA and others which trigger psychedelic experiences via serotonin receptor agonism leading to thought and visual/auditory changes and altered states of consciousness.
Although these substances are banned in the UK currently under the Psychoactive Substances Act 2016, there is Psychedelic research being conducted at leading British Universities such as those within the Psychedelic research group within the Department of Medicine at Imperial College, London.
In fact, Imperial College in London in April 2019 announced the world's first Centre for Psychedelic Research including having a focus on psychedelics in mental health care.
Additionally, legal psychedelic treatments - in particular Psilocybin - are available in close proximity to the UK in the Netherlands and can be consumed safely under therapeutic supervision.
There has been a wave of research being conducted into how Psychedelic assisted treatment can lessen the impacts or heal both PTSD and Complex PTSD i.e. Childhood Trauma. The Multidisciplinary Association for Psychedelic Studies (MAPS) has been conducting a three phase clinical trial using MDMA to investigate the impact of this psychedelic for treatment-resistant PTSD.
On August 16, 2017 the Food and Drug Administration (FDA) in the United States granted Breakthrough Therapy Designation to MDMA for the treatment of PTSD. The hope is for MDMA to eventually become a legally prescribed treatment for PTSD.
Other psychedelic substances especially psilocybin - may 'reset' the brains of depressed patients according to a study from the Imperial College Psychedelics Research Group published in 2017 in the journal Scientific Reports.
In this presentation, we will explore the possibilities which Psychedelic Assisted Psychotherapy can help in healing childhood trauma.
We will also explore Holotropic Breathwork which was originally developed by Stanislav Grof, PhD, MD, one of the world's most eminent psychedelic researchers to allow for wholeness and integration using accelerated breathing, a specific form of bodywork to allow for energy release and evocative music to enter a state of 'non-ordinary consciousness'. The aim of which is to access a state of inner healing.
Speaker: Dr. Tim Read, BSc, MBBS, FRCPsych Former Consultant Psychiatrist at the Royal London Hospital leading the Psychiatric Liaison service and the Crisis Intervention Service from 1992 to 2013. He is now in independent practice. He has trained in psychoanalytic therapy (IGA) and in transpersonal therapy (GTT). He is a certified facilitator of holotropic breathwork. Tim is co-founder of the Institute of Transpersonal and Archetypal Studies (ITAS) and author of Walking Shadows: Archetype and Psyche in Crisis and Growth.
Pricing
Tickets are general entry tickets with no preferred seating. Ticket prices are £17.50 for the super early bird time period rising to £20 - £22.50 as we get nearer to the event.
Please e-mail us for concessions of 15% for students, registered disabled, the unwaged and so on.
Professional Certification
A Certificate of Attendance for the 3 Hours of the Event can be provided for all professional Therapists and Counsellors. This will be provided upon completion of the Event and by e-mailing info@recoveringfromtrauma.com to request this.
Purchase Policy
Tickets must be purchased and paid for in full. To attend, you must have purchased a decision via the Eventbrite page and be officially registered as you will need a pass to enter the facility. You must bring either the print out of your ticket or the online version which will is available via e-mail or the Eventbrite app.
Terms and Conditions and Disclaimer
Disclaimer: Please note that this event and all or any of the material or talks given do not constitute medical advice. They are for informational and educational purposes only. You must consult a qualified medical practitioner to address any instances of trauma and you must consult them before considering the approaches presented this evening. You are responsible for all and any actions and reactions you get in working with these or any other modalities presented in the future.
Please note - no food or beverages (excluding bottles of water) can be be brought to the venue. This is a strict policy as the venue has its own catering agreement which prohibits visitors from bringing in their own food and drink. Please adhere to this. Please also to be sure to follow the common sense requirements from the venue:
Persons attending will not behave in anyway which will or may constitute a breach of the law or cause a nuisance or be an infringement for this or other events being handled at the venue.
We will endeavour to allow all speakers their allotted time and allow time for questions and answers but time and other constraints may make this not possible. Please note the speaking schedule is subject to change.
Directions to Finding Resource for London
By London Underground
Take the Piccadilly line to Holloway Road station. 2 Stops from King's Cross St. Pancras. On leaving the station, turn left and walk that direction, under the railway bridge for five minutes. Resource for London in on the opposite side of the road and can be reached by using the pedestrian crossing.
The venue is also a 15 minute walk from Archway Station or take the 263 Bus. And not far from Highbury & Islington Station as well.
By bus
Buses 4, 17, 29, 43, 153, 253, 259, 271, 279 and X43 stop within a short walk of Resource for London. Also there are mobility buses available in the area, these are numbered 920, 921, 923 and 927.
Any other questions, please e-mail us at info@recoveringfromtrauma.com
FAQs
What's the refund policy?
You can receive refunds upto 7 days before the start of the event.
What can I bring into the event?
You can only bring in water, no food or other drinks due to the policy of the organisers. Please note, no video or audio recording of the event is permitted.
Are there ID or minimum age requirements to enter the event?
There is no minimum age but it is recommended for 18 and over. If you are under 18, please be sure to come with a parent or guardian.
What are my transport/parking options for getting to and from the event?
The venue is based near the Holloway Road Underground Station and there are multiple bus options. Please see here for more information:
http://www.resourceforlondon.org/contact-us/
How can I contact the organiser with any questions?
Please e-mail us at info@recoveringfromtrauma.com and we will get back to you as soon as we can.
Do I have to bring my printed ticket to the event?
You can bring the print out or show us the ticket on your phone. Please note, we need to have the names of all attendees to provide to the venue in advance of the event so please make sure to buy your ticket in advance.