Recovering From Trauma IV: 3 Research Backed Ways to Heal Childhood Trauma
Description
Recovering from Trauma:

3 Research Backed Ways To Recover From Childhood/Early Developmental Trauma
1. Trauma Sensitive Yoga
2. Internal Family Systems (IFS)
3. To be confirmed
Date: Saturday, 7th March 2020
Time: 9am to 5pm
Location: Seminar Room 2, Resource for London, 356 Holloway Road, London N7 6PA
(Holloway Road Underground Station, 2 stops from King's Cross St. Pancras Station on the Piccadilly Line).
http://www.resourceforlondon.org/contact-us/
Venue Telephone Number: Tel: 020 7697 4000
Aim of the Event:/Why Attend?
To connect you – as a trauma sufferer or a therapist whose patients have symptoms of trauma - with treatment approaches to help you successfully heal trauma.
This event has been put together by someone who has been strongly impacted by childhood trauma and has been looking at many different approaches to healing trauma. All 3 modalities being presented this evening have years of research behind them, often with peer reviewed research and PhDs etc. involved.
The speakers themselves have years of experience and training. The approaches are safe and can be effective (although of course no specific guarantees can ever be given with any treatment).
This is our fourth event. We held the first event in November 2018 featuring Trauma Release Exercises (TRE), Identity Therapy/Trauma Constellations and Neurofeedback. The second event took place in May 2019 featuring Somatic Experiencing, the Comprehensive Resource Model and LifeSpan Integration. The third event took place in November 2019 featuring Psychedelic Assisted Psychotherapy, Equine Therapy and Sensorimotor Psychotherapy.
Our aim is that you come away from this event with hope that there are realistic and effective approaches to helping you recover from trauma which are backed by science as well as connecting you with specific people who can help.
If you are a therapist or counsellor, this event will give you potentially new approaches you can either train or refer your clients to, in order to help them overcome the issues with trauma. You can also request a Certificate of Attendance.
Introducing Three Approaches to Healing Trauma
1. Trauma Sensitive Yoga
2. Internal Family Systems
3. To be confirmed
Trauma Sensitive Yoga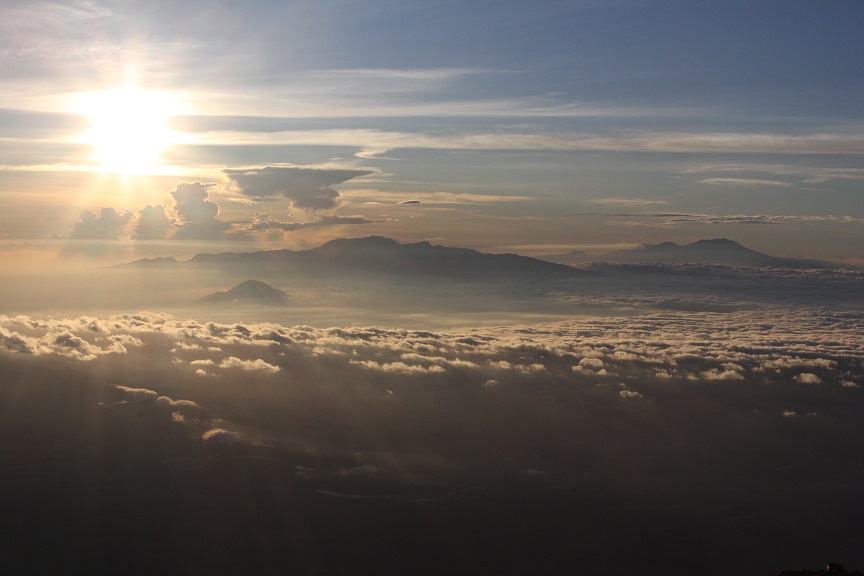 The practice of yoga has been clearly seen to be a way of helping people heal their trauma - including Complex PTSD or Childhood Trauma.
Since 2003 The Trauma Centre in Brookline Massachusetts has been offering a very particular form of yoga to survivors of chronic childhood abuse and neglect.
The practice is called Trauma Centre Trauma Sensitive Yoga or TCTSY and is now a recommended intervention for dissociation in Complex PTSD by SAMHSA (the US equivalent of NICE).
Within the context of a relational practice - something that one does with another person - TCTSY invites participants to:
explore sensations when moving and in shapes - to have a body

to change these shapes & movements to change sensation - to own one's own body
For clients who have thus far survived terrorizing & coercive relationships by not having a body, a body based, relational practice is a significant challenge. For this reason the practice pays great attention to how to offer relational safety specifically for trauma survivors.
In this presentation Alex wil:
Outline the theoretical underpinnings of the practice - interpersonal neurobiology & yoga psychology

Outline TCTSY's understanding of how to offer relational safety - not neglect, not abuse

Offer a TCTSY practice with an invitation to reflect on the experience

Share the reflections of past and current TCTSY practitioners on how the practice has informed their journey.
"Just inhabiting my own skin is a major step forward. ….Things feel more connected. I'm more real. I feel less like I have to put one face on for the outside world and that's not really who I am. I feel more authentic than I think I ever have. My not being able to get into my own skin was something that I did early on just to survive, and I just carried it forward. And now ... I can recognize I don't need to do that. It brings an appreciation that if you haven't been there you couldn't possibly imagine." - TCTSY Participant.
Speaker: Alexandra Cat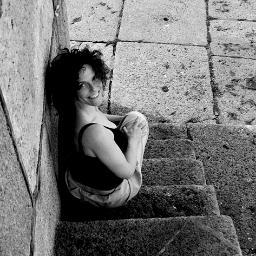 Alexandra Cat, TCTSY-F, TCTSY-T, RYT, MA (SUSSEX), BA HONS (OXF) and Founder of The Yoga Clinic, London
Originally trained in the Western approaches to psychology, philosophy & neuroscience (Oxford and Sussex Universities), Alex shifted her emphasis from the intellectual to the physical in her late 20's, exploring a body-based psychology through mountaineering/climbing, dance & the Yoga Sutras.
She later combined this experience with a range of educational programs including, but not limited to Dialectical & Cognitive Behaviour Therapy, Psychodynamic Counselling and is a graduate of the Trauma Centre's Certificate programmes in Traumatic Stress Studies & Trauma Sensitive Yoga
Alex has presented posters and delivered workshops on interoception, trauma & chronic stress to the London Speciality Schools of Psychiatry, of General Practitioners, the International and UK Societies for Psychological and Social Approaches to Psychosis and to the National Health Service Practitioner Health Programme.
Alex is a regular guest lecturer for the UK's National Health Service, Medical Education programs.
She is a founding member of the International Association of Trauma Center, Trauma Sensitive Yoga (IA-TCTSY), co-convenes the TCTSY Ethics Committee and co-ordinates the TCTSY Reflective Practice Groups.
For more, please visit https://www.theyogaclinic.co.uk
Internal Family Systems (IFS)
Internal Family Systems
Speaker: Paula Biles
Paula Biles is an experienced IFS Therapist.


Pricing
Tickets are general entry tickets with no preferred seating. Ticket prices are £50 for the super early bird time period rising to £60 to £70 as we get nearer to the event.
Please e-mail us for concessions of 15% for students, registered disabled, the unwaged and so on.
Professional Certification
A Certificate of Attendance for the Event can be provided for all professional Therapists and Counsellors. This will be provided upon completion of the Event and by e-mailing info@recoveringfromtrauma.com to request this.
Purchase Policy
Tickets must be purchased and paid for in full. To attend, you must have purchased a decision via the Eventbrite page and be officially registered as you will need a pass to enter the facility. You must bring either the print out of your ticket or the online version which will is available via e-mail or the Eventbrite app.
Terms and Conditions and Disclaimer
Disclaimer: Please note that this event and all or any of the material or talks given do not constitute medical advice. They are for informational and educational purposes only. You must consult a qualified medical practitioner to address any instances of trauma and you must consult them before considering the approaches presented this evening. You are responsible for all and any actions and reactions you get in working with these or any other modalities presented in the future.
Please note - no food or beverages (excluding bottles of water) can be be brought to the venue. This is a strict policy as the venue has its own catering agreement which prohibits visitors from bringing in their own food and drink. Please adhere to this. Please also to be sure to follow the common sense requirements from the venue:
Persons attending will not behave in anyway which will or may constitute a breach of the law or cause a nuisance or be an infringement for this or other events being handled at the venue.
We will endeavour to allow all speakers their allotted time and allow time for questions and answers but time and other constraints may make this not possible. Please note the speaking schedule is subject to change.
Directions to Finding Resource for London
By London Underground
Take the Piccadilly line to Holloway Road station. 2 Stops from King's Cross St. Pancras. On leaving the station, turn left and walk that direction, under the railway bridge for five minutes. Resource for London in on the opposite side of the road and can be reached by using the pedestrian crossing.
The venue is also a 15 minute walk from Archway Station or take the 263 Bus. And not far from Highbury & Islington Station as well.
By bus
Buses 4, 17, 29, 43, 153, 253, 259, 271, 279 and X43 stop within a short walk of Resource for London. Also there are mobility buses available in the area, these are numbered 920, 921, 923 and 927.
Any other questions, please e-mail us at info@recoveringfromtrauma.com
FAQs
What's the refund policy?
You can receive refunds upto 7 days before the start of the event.
What can I bring into the event?
You can only bring in water, no food or other drinks due to the policy of the organisers. Please note, no video or audio recording of the event is permitted.
Are there ID or minimum age requirements to enter the event?
There is no minimum age but it is recommended for 18 and over. If you are under 18, please be sure to come with a parent or guardian.
What are my transport/parking options for getting to and from the event?
The venue is based near the Holloway Road Underground Station and there are multiple bus options. Please see here for more information:
http://www.resourceforlondon.org/contact-us/
How can I contact the organiser with any questions?
Please e-mail us at info@recoveringfromtrauma.com and we will get back to you as soon as we can.
Do I have to bring my printed ticket to the event?
You can bring the print out or show us the ticket on your phone. Please note, we need to have the names of all attendees to provide to the venue in advance of the event so please make sure to buy your ticket in advance.