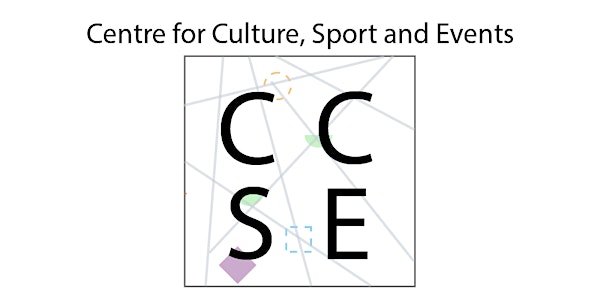 Recovery, Repair & Renewal: CCSE Annual Conference (Virtual Event)
The role of arts and culture in the future of urban places. Exploring potential for arts and culture and post-COVID recovery.
About this event
Recovery, Repair & Renewal: The role of arts and culture in the future of urban places.
This event will be virtual, sessions will be streamed across our social media platforms.
Broadcast links:
Youtube: http://www.youtube.com/c/UWSSBCIStories
Facebook: https://www.facebook.com/UWSBusinessStories
Twitter: https://twitter.com/UWSSBCIBusiness
LinkedIn: https://www.linkedin.com/company/uwsbusent
Welcome & Overview (9.45-10:00) Prof Gayle McPherson
Session I (10:00-1200): Recovery, repair, and renewal: The role of arts and culture in the future of urban places.
Chaired by Prof David McGillivray, CCSE
Contributors: Andrew Dixon, (Consultant); Louisa Mahon, (Renfrewshire Council); Prof Gayle McPherson, (CCSE)
Towns and cities, with deep social, economic and educational inequalities have sought to invest in the arts, culture and heritage development as a transformative tool for social and economic growth. Some have pursued Capital of Culture bids as a catalyst for the desired transformation and others have invested in a more embedded grassroots approach to cultural regeneration. Whichever strategy is adopted the intention is often to grow the visitor economy in each place while simultaneously improving the quality of life for local people. Associated infrastructural and sectoral developments can also lead to a strengthened cultural sector, increased civic pride and private sector investment.
The COVID-19 pandemic has brought significant uncertainty to the economic, social and cultural future of towns and cities, raising questions about the sustainability of the visitor economy model of transformation. The road to recovery, repair and renewal can take many different directions, with decisions being made in an unpredictable environment. In this panel, we will explore the role of arts and culture in the recovery, repair and renewal of urban locations as we emerge from the most immediate effects of the COVID pandemic. Discussion will focus on political and economic priorities, the role of communities, and the importance of arts and culture in the increasingly important wellbeing agenda.
Questions for discussion:
What role can arts and culture play in the recovery (economic and social) from COVID-19
What contribution on can arts and culture play in repairing systems and processes broken by COVID-19?
In the urban renewal we require post-COVID what will our places look like and what role will arts and culture play in that process?
[Lunch Break, 12:00-13:00]
Session II (13:00-15:15): Places of renewal post-pandemic: the role of tourism, arts & culture, events and festivals
Session IIA (13:00-13:45): Festivals, events and the visitor economy.
Chaired by: Conor Wilson & Niclas Hell (CCSE doctoral students)
With the easing of lockdown restrictions across the UK, and the first festival 'test events' being held in England, what is the future of festivals and tourism in the post-pandemic world? Have we now past the 'peak event' period? What impact will the proliferation of digital events have on in-person attendance in the post-pandemic setting. What are the possible long-term effects of distrust of physical space and increased non-place attendance?
Pauline Allan (Renfrewshire Council, Events Operations)
Marie Christie (VisitScotland, Head of Development- Events )
Mark Mackie (Regular Music)
Video Showcase (14:00-14:30)
Highlighting ongoing academic research work and findings with relevance for the Renfrewshire area and other local authorities engaged in the reconsideration of where and how elements of our research work fit into their broader workstreams, aims and objectives.
Session IIB (14:30-15:15): Normality? The role of culture and the arts to help us reflect, envisage and change what is and what should be 'normal'.
Chaired by: Lan Pham (CCSE doctoral student)
As we chart a path back towards 'normal' social, cultural and arts activity, what will doing so mean for us and how will we navigate this transition? During the year of lockdown, need (and opportunity) for social and environmental change has been highlighted. This panel will consider how culture and the arts has helped us reflect on the way we lived before and, explore what we mean by an inclusive path back to 'normality', particularly with regards to our mental health, health and overall wellbeing? How have culture and arts contributed to the response to events in the previous year and how can this action be taken forward to create urban renewal that is inclusive and generates health and wellbeing?
Sarah Grant (Scottish Mental Health Arts Festival - SMHAF)
Jackie Sands (Strategic Arts & Health Coordinator - NHSGGC)
Marie Collins (Music Project Producer - Renfrewshire Leisure)
Siobhan Gray, (Community Learning Officer - Renfrewshire Council)
Conclusion (15:30-16:15)
Chaired by: Prof David McGillivray
A round up of the day's discussions.
Broadcast links:
Youtube: http://www.youtube.com/c/UWSSBCIStories
Facebook: https://www.facebook.com/UWSBusinessStories
Twitter: https://twitter.com/UWSSBCIBusiness