Recruit More Foster Carers During & After the Foster Care Fortnight Campaig...
Sales Have Ended
Ticket sales have ended
Thank you for your purchase. We look forward to seeing you on the day.
Sales Have Ended
Ticket sales have ended
Thank you for your purchase. We look forward to seeing you on the day.
Description
'Recruit More Foster Carers' Strategy & Breakthrough Workshop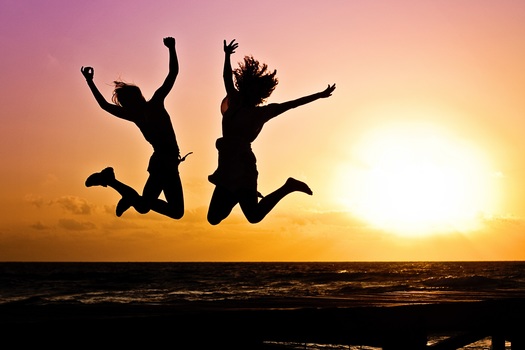 Are You Starting to Plan Your Campaign for the Fostering Fortnight in May 2017?

Do You Want to Showcase the Positive Difference that Fostering Makes,So that You Attract and Recruit More Potential Foster Carers, with Ease?

Do You Want to Reach More Potential Foster Carers Offline and Online after the Fostering Fortnight Campaign ends?
Whatever your answer, this is a new year and it is possible to hit all your recruitment targets, as well as devising a successful 'Fostering Fortnight' campaign. However, it won't happen automatically, you need to set the intention first and then start planning very early.
Right now, everyone knows that there is still a shortage of foster carers being recruited and retained in the UK. It must feel extremely frustrating for you, when you don't recruit enough foster carers by the end of the year. Especially because it's your heart's desire to match as many children and young people with amazing foster carers. The Fostering Network's annual campaign is a great way of raising the profile of fostering, the work that you do within your agency and it also demonstrates how foster care transforms lives. It is also the UK's biggest foster carer recruitment campaign.
The sooner you start planning your campaign, the successful it will be. Guaranteed!
Back by popular demand, is the revised 'More Foster Carers' Strategy Breakthrough Workshop, which will now be held over two days in London.
Come and join us over the course of two days, we would love to see you.
This two-day intensive master class is the perfect platform to offer you innovative recruitment strategies designed to get loving families who have never considered fostering—excited about fostering. It will also enable you to successfully recruit more foster carers at your next recruitment fair, market to them both offline and online, as well as helping you to devise a 90 day plan of action for your fostering fortnight campaign taking place on Monday 8th - Sunday 21st May 2017.

It has been designed to replace dated recruitment strategies, and takes a modern, yet highly professional approach to recruitment.

Suitable:
This two day master class will benefit open-minded recruitment and marketing managers, senior management/team leaders and social workers, who are willing to participate fully in each activity and put into practice the teachings from the master class.

The two day master class will enable you to:
Devise a successful Foster Care Fortnight campaign, that will generate a lot of interest to foster care. As well as encouraging potential foster carers who may have never considered fostering, or reach those who are sitting on the fence to actively get on board and become foster parents

Show case all the good work you have been doing within your agency, so that potential foster carers can see behind the scenes of fostering

Craft an effective offline and offline marketing plan, so that you attract and recruit your ideal foster carer

Get the attention of the media, so that you raise the profile of your agency

Share and bounce ideas with other forward thinking agencies, so that you can come up with fresh out of the box, creative ways of reaching more potential foster carers.

Create momentum after the fostering campaign, so that you have a continuous stream of potential foster carers coming through your door.
What will take place on the day?
You will get to spend a whole day going over your current recruit campaign with the intention of revising it with new concepts and ideas to implement a successful marketing campaign after the workshop
Come up with new ideas and concepts to move things forward so that you are more effective in the way you go about finding and recruiting more potential foster carers.
Formulate a strategic plan to approach and partner with community and faith groups in your local area so that their members can see how there is a link between what they believe and how fostering complements their core values.
Formulate a plan that will enable you to achieve your goals on a tight budget
Explore the best places to find potential foster carers as well as coming up with creative ways of getting them to come on board
Plus more...

BONUS SESSION: Introduction to Online Marketing
Find the keywords your ideal potential foster carers are using to find you online

Show you how to use social media in the most effective way so that you attract your ideal potential foster carers

And more...
How Would You Feel If You Knew You Could Recruit Loads of Potential Carers at Every Recruitment Campaign And You Could Duplicate The Process Over Again?
Then come along to this amazing two day masterclass, you won't be disappointed. Plus, It comes with free bonus post training support and a money back guarantee, if you're not happy (please read the terms and conditions).

FEEDBACK
"It was a very interesting and interactive... that sparked off plenty of useful and thought- provoking discussions. It was nice to share experiences and difficulties with others - as well as inspirational success stories. Lucy Marks

"This was a great session and a good way of networking with other professionals" Jacob Mohun


" I found the presentation succinct and informative. Well thought out and it was a relaxed learning environment created by the trainer." Brain Dowling

You are advised to book early as places are limited.
The two day master class also comes with 'Free' post training bonuses:
2x 45 minutes recruitment strategy coaching session (group call) after the masterclass (valued at £247)

90-day action planning worksheets and all other course materials (£27.00)

Performance tracking sheet (valued at £5.99)
Total Saving of £279.99
Full Money-Back Guarantee
Not only are all of our courses uniquely designed according to your specification, but they also come with a Money Back Guarantee (terms and conditions apply). If you are not fully satisfied with the training, just inform us within 14 days and we will arrange a full refund of your course fee. Alternatively, we can give you a course you may like to take with us for FREE. So you have absolutely nothing to loose when choosing us.

Contact us today on 07957 428 456 For More Details About This Remarkable Course
Also Check Out Our Website Visit www.footprintstransformationacademy.com