Recruit More Foster Carers The Easy Way!!

Wednesday, December 7, 2016 from 9:30 AM to 5:30 PM (GMT)
Event Details
Recruit More Foster Carers Easily


Then come along to the next Recruit More Foster Carers workshop taking place in London.

Can you Imagine how amazing it would feel if you could fast track the growth of your agency, simply by coming up with fresh new ideas that will generate more foster carers? Or how you would you feel If you knew how to prospect and recruit as many foster carers as you wanted with ease?

I guess I would be right in thinking that you would feel pretty amazing. I would be too if I was in your position.

I'm sure you already this,...but unless additional foster carers are identified, many children will end up being separated from their siblings, relocated far away from their friends and family—or with foster carers who are ill-suited, but available. There are still over 9,000 more fostering households urgently needed during 2016 according to The Fostering Network. How can you help to reduce this figure? More foster carers are needed urgently.

This one-day intensive live mastermind class will be the perfect platform to offer you innovative recruitment strategies designed to get loving families who have never considered fostering—excited about fostering.

It has been designed to replace dated recruitment strategies, and takes a modern, yet highly professional approach to recruitment.

​You will be introduced to fresh ideas, tools and processes that will enable you to run a very successful recruitment campaign as well as saving a lot of money guaranteed!
 

Mastermind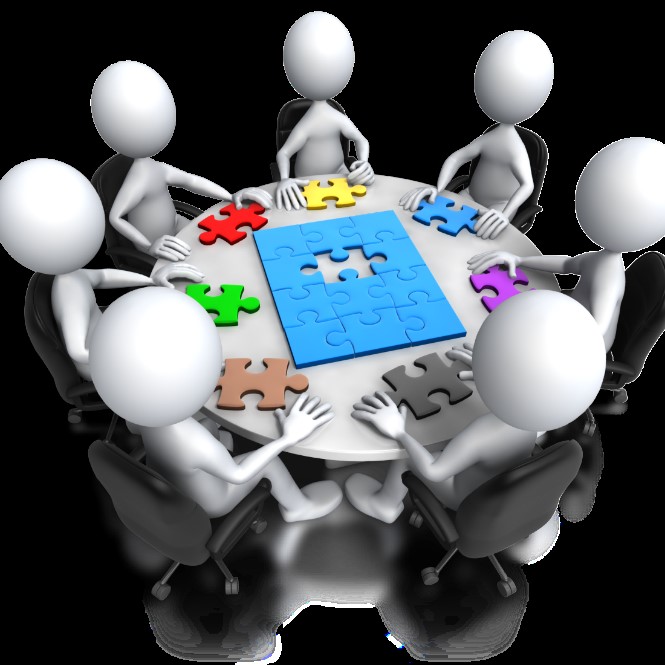 Have you heard of a mastermind before? The concept of masterminding came about from Napoleon Hill, who wrote the book, 'Think and Grow Rich'. He believed that a group of like-minded, achievement-oriented individuals could dramatically leverage each other's success. 

I mean, imagine being part of a group of people who are all committed to consciously improving their recruitment campaign and their main focus was to get as many potential foster carers into their agency to look after the vulnerable children and young people living in care. These individuals each bring unique perspectives, resources, skills, and contacts to the group. Most importantly, each one is committed to actively working towards their own goals—and supporting the other members in achieving theirs. A true win/win opportunity that will significantly contribute to the reduction of 9,000+ carers needing to come forward. 

Suitable:
This course will benefit anybody who is open minded, willing to participate fully in each activity and share best practices within their agency. It's not suitable for anybody who just wants to come along and steal ideas for their own selfish gain.
​
More foster carers are needed urgently across London and the UK. The whole purpose of this workshop is to empower you with a diverse range of tools, techniques and strategies, that you can implement successfully into your next recruitment campaign.


                                                    What will take place on the day?

BONUS SESSION: Marketing
 On the day we will help you to:


How Would You Feel If You Knew You Could Recruit Loads of Potential Carers at Every Recruitment Campaign And You Could Duplicate The Process Over Again?

Then come along to this amazing workshop, you won't be disappointed.

*Course outline:
9.30am - 10.00am: Registration                                                                                               Tea, coffee, fruit Juice, Danish Pastries

10.00am - 10.30am: Getting to Know You Better                                                                    Introduction and Icebreaker

10.30am-11.20am: Presentation and Discussion                                                                    Current challenges and what needs to be done

11.20am- 12.00pm: Various Ways to Market to Potential Foster Carers                            Mastermind session 

12.00pm- 12.55pm: Best Ways to Recruit and Retain Foster Carers                                    Mastermind session    
                                                                                                                             
1.00pm-2.00pm: Lunch (provided)

2.00pm - 3.00pm: Developing the Mindset to Succeed                                                         Presentation and discussion

3.00.pm- 3.30pm: Presentation on Marketing                                                                         Top tips and techniques in marketing

3.30pm 3.50pm: Tea Break                                                                                                       Tea, Coffee, Fruit Juice, light snacks

3.50pm- 4.20pm: Presentation on Recruiting and Retaining Foster Carers                     Top tips and techniques for effective recruiting and retaining procedures

4.20pm to 5.00pm: Action Planning                                                                                         90 day goal setting session to implement the learnings from the day

5.00pm-5.30pm: Last session                                                                                                 Group discussion, course evaluation and then home time!    

* Course content is subject to change

FEEDBACK                                                                                                                              
"It was a very interesting and interactive... that sparked off plenty of useful and thought- provoking discussions. It was nice to share experiences and difficulties with others - as well as inspirational success stories.                                                                                                          Lucy Marks

"This was a great session and a good way of networking with other professionals"           
Jacob Mohun"

" I found the presentation succinct and informative. Well thought out and it was a relaxed learning environment created by the trainer."
Brain Dowling

You are advised to book early as places are limited.

BONUS: Full Money-Back Guarantee 
Not only are all of our courses uniquely designed according to your specification, but they also come with a Money Back Guarantee (terms and conditions apply). If you are not fully satisfied with the training, just inform us within 14 days and we will arrange a full refund of your course fee. Alternatively, we can give you a course you may like to take with us for FREE. So you have absolutely nothing to lose when choosing us.

You can contact us on 07957 428 456 for more details regarding this remarkable course or visit www.footprintstransformationacademy.com
When & Where

Croydon Start Up
Weatherill House
New South Quarters
CRO 4WF 23 Whitestone Way
United Kingdom


Wednesday, December 7, 2016 from 9:30 AM to 5:30 PM (GMT)
Add to my calendar
Organizer
Footprints Transformation Academy
We are one of the UKs leading social care training and coaching providers who delivers accredited programmes, that are jam-packed with useful tools, techniques and strategies to enhance the professional and personal development of social care professionals, foster carers, teachers and youth workers. These newly acquired skills will come into alignment with the vision, growth and development of your organisation/establishment, as well as promoting social inclusion in young people age 13-21 living in social care.
Recruit More Foster Carers The Easy Way!!