Internship Vacancies: Advocating Talent, Attraction, Innovation
About this event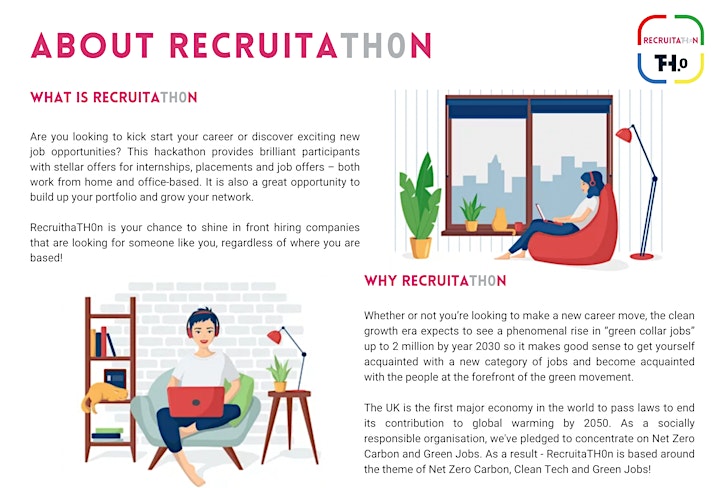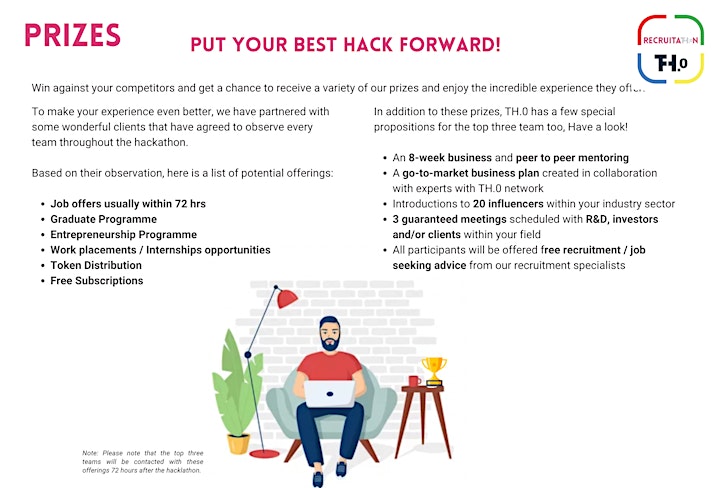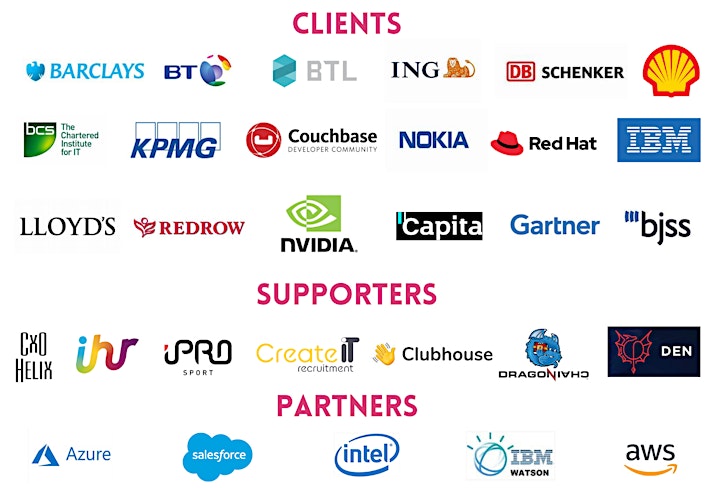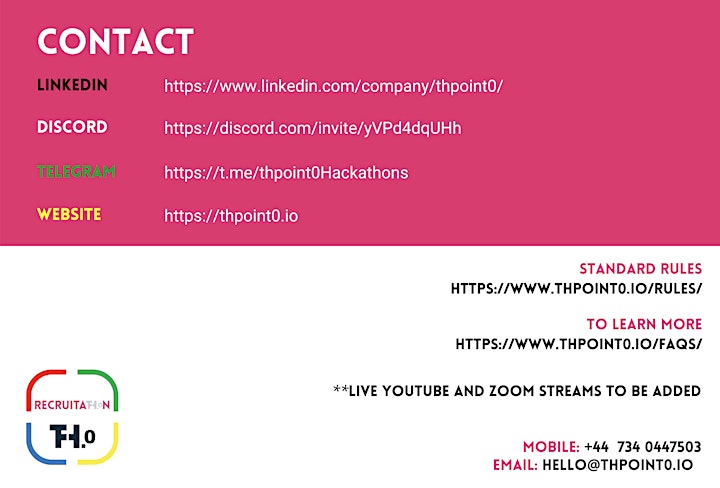 Organiser of RecruitaTh.0n 2021 – Virtual Hackathon
Advocating Talent through Innovation
TH.0 strives on being fresh, dynamic, and forward-thinking towards talent through innovation for the tech echo system.
Our hackathons span all major industry sectors whilst fostering a community of like-minded enthusiasts. We endeavour to offer collaborations for all talented and innovative participants from across the globe to join us in our passion for combating the most pressing topics by coming together to push the boundaries of technical innovation.
We believe in offering a centre stage to all TH.0's members to build upon their knowledge, skills, and professional network.
Our aim is to inspire businesses to identify disruptive ideas via the engagement of untapped talent pools within their own industry, as well as encourage them to explore unique approaches towards creative ideas whilst building a lasting presence.