Location
RBS
250 Bishopsgate
London
EC2M 4AA
United Kingdom
Description
Thursday 29th September, 2pm to 5.30pm
Awards Special In association with Global Recruiter
Maximise your business proposition through success
Entering awards can seriously increase your business!
All speakers are award winning business owners sharing their own tips on winning industry awards, growing business, retaining staff and building a brand.
Sponsors: Forest Group, Social-Hire, Elevated Recruiting, Ebsta and First Choice Software
Speakers:
Jon Dweck of Pod Talent - Very proud to have won 4 major industry awards in the 4 years they have been trading: 'Best Newcomer' at the Global Recruiter Industry Awards for 2013 after less than 12 months of trading, 'The Best Recruitment Agency To Work For under 100 Employees' at the 2014 UK Recruiter Awards for Excellence, Global Recruiter 'Best Small Business' 2015 and most recently Global Recruiter 'Best Client Service' for 2016.
James Ballard of Annapurna HR - Proud to have been a finalist 2011-15 in the 'Recruiter Awards for Excellence', winning in the category of 'Best National Newcomer Agency 2012', 'Best Professional Services Agency 2013 and 2015', 'Best Candidate Experience 2015 and 'Agency of the Year 2015'. We are also proud to have been name 'Innovator of the year 2014' at the Global Recruiter Awards and APSCO 'Innovator of the year 2013'.
Tony Goodwin of Antal - Multi award winner (and judge) including: "Entrepreneur of the Year" in the Recruiter Awards 2016, Entrepreneur of the Year 2014 at the London Loves Excellence Awards, Best UK Overseas Operation at the Global Recruiter Awards 2013, Best International Recruitment Agency at Recruiter Awards for Excellence 2012, Company of the Year at the 2012 APSCo Awards for Excellence, Best Overseas Operation at Asia Pacific Global Recruiter Industry Awards 2012, Asia Pacific APSCo Member of the Year at Asia Pacific Global Recruiter Industry Awards 2012, Ernst & Young Entrepreneur of the Year 2011, Recruiter Awards for Excellence 2011 and many more.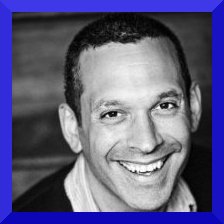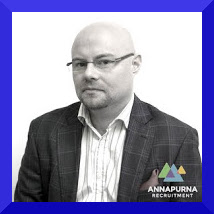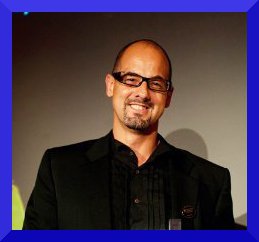 Previous events in 2016

25th February, 2pm to 5.30pm
Traits of a Successful Recruitment Business
Sponsors: Forest Group, FireFish, IntroPROTECT, Social-Hire, Elevated Recruiting and Ward Hadaway
Tom Glanfield, Tom Glanfield, CEO & Founder of Lawrence Harvey Group. Lawrence Harvey Group are one of the fastest growing international recruitment companies in country. Recently named Entrepreneur of the Year in industry awards, Tom will be sharing his thoughts and experiences on how to build and continually grow a successful business.
Steve Carter has almost 30 years of global Staffing Industry experience and will be sharing the Top Five Things Successful Recruiters Do (and three they don't do!)
Wendy McDougall has over 15 years recruitment experience and has grown a highly successful nice agency from scratch. She will be talking about Predictive Recruitment; How you can implement a business model that helps you identify what parts of your business are crucial to your success, and develop others that are falling behind.
Flora Mewies is an employment lawyer with experience of a wide variety of contentious and non-contentious employment issues. For most, a significant proportion of a business' success is attributable to its staff and Flora will share her thoughts on the traits business owners should have and how to demonstrate these to successfully manage the business' key resource.
5th May, 2pm to 5.30pm
Growing your business (including making the leap and opening a contractor desk in a perm based business)
Sponsors: Forest Group, QX Recruitment, IntroPROTECT, TempBuddy, Social-Hire and Dynistics
Speakers:
Toby Babb, Founder and Managing Director of Harrington Starr will tell his journey of moving from a perm only business to a successful blended hiring firm incorporating contract, and interim recruitment.
Mark Znowski has over 20 years recruitment experience. He founded and subsequently sold 100% of Staffgroup to the Cordant Group the second largest privately owned Recruitment Business in the UK. He will talk about how he built and sold his highly successfully contract staffing business, in the process earning the title of Deal of the Year in the RI awards 2015.

Thursday 7th July, 2pm to 5.30pm
Brexit Special - Where do we go from here?
We are working with the REC and senior recruitment leaders for our Brexit Special. Plus we'll still be talking about Developing New Markets and Generating New Revenue with Steve Preston and Adam Gordon.
Sponsors: Forest Group, Elevated Recruiting and Social-Hire
Speakers: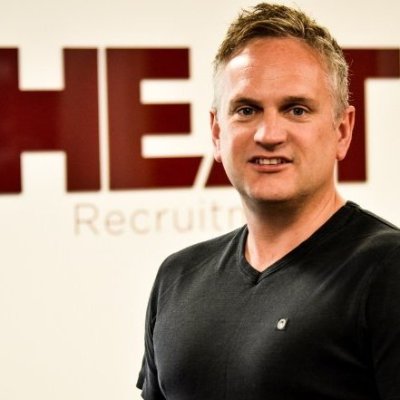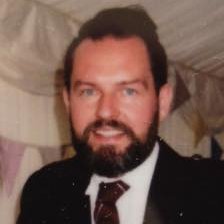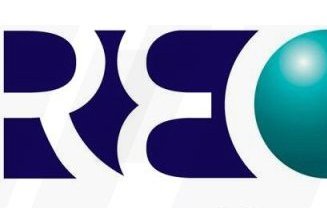 Steve Preston is Managing Director of Heat Recruitment. He says you can't fluke 10 years in business with a huge recession in the middle of it without a small amount of learning in there somewhere, so we are very much looking forward to him talking about his journey to developing new markets for this highly successful, award winning, niche, recruitment business.
Adam Gordon is is Managing Director of Social Media Search, a business he founded in 2009 which he merged with Norman Broadbent in 2012. He is also founder of recruitment technology start-up CandidateID. Previously he was marketing director at a private equity backed recruitment company and a management consultant at PwC having commenced his career recruiting accountants at HW Group which is now Hudson. He will talk about identifying client value and generating new revenue.
Tom Hadley is the Director of Policy & Professional Services at the Recruitment & Employment Confederation (REC). Tom's areas of responsibility include government relations, legal support, compliance policy and proactive campaigns in areas such as inclusive recruitment and youth employment.
For 2017

Logan Naidu is listed in The Sunday Times/ Debrett's as one of Britain's 500 most influential people, having previously been listed in the Growing Business "Young Gun" Awards. He will be talking about the lessons learnt in his journey toward scaling a recruitment business.
Johnny Walker is a passionate believer that corporates should not have to be sold recruitment. They should want to buy recruitment, because it is done so well for them. He will talk about all recruiters can grow their business whist stopping selling and by starting to be worth buying from.
Emma McNamara has worked in recruitment for 20 years and will be joining our panel talking about how the challenges of hiring your own staff can hinder business growth and sharing tips on how to overcome them.
About the Events:
Since 2009 we've been running these unique director only events for professional recruitment business owners and directors who are aspiring to take their agencies to the next level.
Featuring real case studies presented by industry peers who've been there (and come out the other side), topics can include anything from acquisition and organic growth to joint ventures, partnerships and outside investment. In addition to this, there are generously timed-intervals in which to get involved round table debates and both controlled and casual networking sessions, whilst enjoying complimentary beverages and cakes.
To ensure that you get the most out of this exclusive quarterly recruitment event, we limit attendance to individuals working within a recruitment consultancy/agency and at director level or above, so if you fit the bill, please feel free to register today. If you want more information here is a video montage and photos from a previous event.
Sponsor information:
Forest is the specialist adviser and partner to the recruitment sector. We're expert contractor accountants, and FCA regulated as financial advisers. With our deep understanding of the industry, we help recruiters and candidates earn smarter, live better. Outsourced umbrella payroll | Accounting | Financial advice | Free antipodean candidate flow.

TempBuddy's multi-award winning workforce management software helps get your best people to the right place at the right time, paid promptly and accurately using smart mobile technology. We bring together real-time availability, scheduling, deployment, time capture, pay and bill and compliance. Our cloud-based ​intuitive recruiter platform is linked to a worker mobile app facilitating the exchange of real-time data​. Improve your productivity and​ achieve growth whilst enhancing your candidate and client experience.
Firefish Recruitment Software is a predictive recruitment sales and marketing platform that helps recruitment agencies attract, engage and place more candidates with their clients. 1 in 3 recruitment agencies have a database where only 10% of their candidates' information is up-to-date. Firefish can increase this to 65% in 6 months. Firefish isn't just an ATS – it's an engagement engine designed to help you achieve the maximum number of placement opportunities. We want to get your database crackling with activity, because activity means increased engagement and more placements. And the way to make this happen is with constant movement: job alerts, mail campaigns, social media marketing, potential matches, talent banks…all made simple with Firefish.
Elevated Recruiting provides recruitment training to specialist agencies that raises performance levels across the organisation. We deliver lasting changes in behaviours and skills through our "Elevated Sales Process". Our approach to training gives tools and techniques that make it simple to put new ideas and approaches into practice built on 20 years of specialist recruitment expertise.
QX Recruitment Services provide consultative and highly scalable recruitment services ranging from basic admin tasks such as job inputting, CV processing, advert response management to complex tasks such as full payroll services to recruitment agencies across the UK. Whether you are a start-up or an established recruitment agency, QX has experience of supporting businesses like yours through 360 degree recruitment services. We work across borders and time zones without sacrificing quality and accountability to help you to gain an advantage over your competitors. QX allow our clients to focus on their core business, enabling them to drive greater profitability.
Ward Hadaway is one of the UK's Top 100 law firms with offices in Leeds, Manchester and Newcastle. We are a Northern law firm for national business. Led by experienced experts, our specialist recruitment services team offers commercially-focused legal advice on the whole range of issues encountered by businesses operating in the sector across the UK and overseas, from HR and employment to regulatory and corporate matters.
Dynistics: In an increasingly competitive market you need to match the right clients with your best candidates fast. Giving your staff access to candidate information and monitoring their activity KPIs is not enough. With the insight from Active Dashboards you can take pre-emptive action faster to gain competitive advantage. And by introducing your financial information you can objectively assess performance to make those informed decisions to deliver a sustainable, profitable bottom line.