Recruiting On LinkedIn Without Upgrading! [Fully Updated]
Description
The Searchologist School | Bite Sized Social Media Recruitment Training by Katrina Collier
Join one lesson or join the lot | Join in person or live online
---
UPDATED TO REFLECT ALL RECENT LINKEDIN CHANGES!
Recruiting On LinkedIn Without Upgrading!
Are you getting the most out of LinkedIn? It's a Recruiter's go-to site but could you be using it better? Could you be paying less for it?
LinkedIn has collected 465 million user profiles but it also has the least active user base so to ensure your ROI this lesson is about sourcing & marketing (not advertising).
- Your LinkedIn profile matters, it ranks high on Google; discover free ways to ensure it's attracting candidates - especially with the new look!
- Your Hiring Manager's profiles matter too; tips for ensuring consistent messaging without creating boring clones.
- Are you ignoring your company's followers? Company page essentials you need to know.
- Essential: Discover how to get around the removal of 'job title' search, the new interface, and the removal of Boolean from Recruiter Lite
- The easiest ways to find direct contact details and increase replies
---


January's Guest speaker: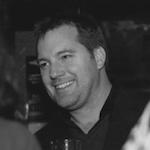 Steve Ward, Director at < steve.ward >
"Recruitment Marketing: being a magnet for talent on LinkedIn"
---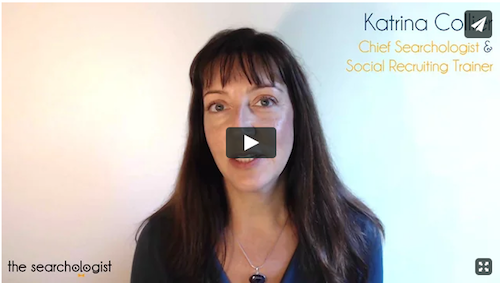 ---
What do you get?
8.30 am: Coffee, tea & croissants
9.00 am: In-depth Social Recruiting Session - a power hour of social media recruitment nuggets.
10.15am: Playtime to practise what you've just discovered so bring your laptop!
11.15am: Dynamite guest speaker presentation and time for your questions.
11.45am: Action plan, commit to what you'll do before your next class
12.00pm: Head off and implement your new wisdom



Can't make it to London?
Don't worry, I've got you covered! Join in the training session and the presentation live (or recorded if you'd prefer) by webinar.
---


Join The Searchologist School and...
Improve your quality of hire

Decrease your current time to hire

Increase your employee referrals

Improve cultural fit and retention

Increase diversity

Reduce time wasted in the hiring process, and

Save bucket loads of cash on upfront and failed recruitment (which the CIPD estimates at £8,000 per employee!)
Learning in bite-sized chunks ensures:
Retention
Ease of implementation
More time to play with your new techniques
More interaction
Accountability (join more than one lesson and you'll be part of an amazing support network)
The highest return on your investment!
---
Come along in person or join by webinar!
If you're in London, come along!
If London is too far, you can join live via webinar. Perfect!
---
Book 12 sessions for 9
If you'd like to maximise your return on investment, click here and book 12 classes for the price of 9.
---
Huge thanks to our sponsor: