RECRUITING SUPERSTARS - Hillyer McKeown LLP @ Coleg Cambria
Description
RECRUITING SUPERSTARS
Attracting the Best Talent Whilst Avoiding the Legal
'Bear Traps' - Hillyer McKeown LLP
Interactive business seminar led by Justine Watkinson, Partner & Head of the Employment Law team at Hillyer McKeown Solicitors plus invited guest speakers
The seminar will cover;
How to attract top quality talent to your business in the evolving technology focused recruitment landscape (Cath Harrison, JVP Group)

Tips to avoid poor hires; A fresh look at assessment and selection techniques (David Roberts, The Alternative Board)

A whistle-stop tour of the tax implications of employee benefits (Peter Way-Rider, Ellis and Co Accountants)

Discrimination in recruitment; Disability discrimination and other tricky areas (Justine Watkinson, Hillyer McKeown Solicitors)
About Justine Watkinson - Hillyer McKeown Solicitors:
Hillyer McKeown Solicitors are changing the way profession
Interactive business seminar led by Justine Watkinson, Partner & Head of the Employment Law team at Hillyer McKeown Solicitors plus invited guest speakers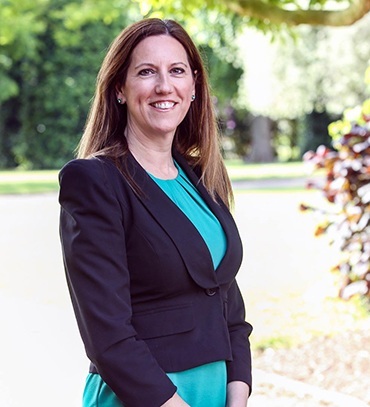 al services are delivered. They are committed to providing you with unrivalled client service which means outstanding work, speed of response, transparency of fees, clear timescales and regular updates. Justine heads up the Employment law team and is a passionate about providing practical, commercially orientated legal advice to her clients. The Legal 500 says; " Justine Watkinson at Hillyer McKeown is a safe pair of hands and has a no-nonsense approach, offering practical, proactive and easy-to-understand advice"
About Cath Harrison - JVP Group:
JVP are recruitment advertising experts. With 15 years' experience within recruitment, Cath leads the JVP team from the head office in North Wales. This award winning company supports employers across the UK, from SMEs to blue chip organisations.
About David Roberts – The Alternative Board:
David is a Human Resources Director with over 20 years' experience covering natural resources, life sciences, automotive and electronics sectors. He is passionate about the role people play in achieving business success and creating high quality teams to achieve sustainable growth, profitability and shareholder value.
About Peter Way-Rider - Ellis and Co Accountants;
Peter is a Tax Manager with North Wales accountants, Ellis & Co. He has a wide range of experience having worked in both local and national enterprise.