Event Information
Location
Satellite Applications Catapult
Electron Building
Fermi Avenue
Harwell Campus
OX11 0QR
United Kingdom
Description
Let's be honest, who doesn't find recruiting new staff stressful?
It can be a really exciting time as your business changes or expands, but also challenging if you are not an expert in recruitment and looking for the perfect candidate. To help you attract and retain the very best people, Bluestream Recruitment will provide a fun and interactive workshop to help take the stress out of the recruitment process. We will cover:
finding star candidates, including crafting job descriptions and advertisements

balancing candidate skills and experience against budget and expectations

successful interviewing techniques to bring the right people on board.
Belinda, Susie, and Mike will be available after the workshop to discuss any other recruitment enquires you may have.
The free of charge Connect Harwell Workshops provide quality, value-added business advice in an interactive setting. Delegates have the opportunity to increase their knowledge in key business areas such as accounting, law, marketing, networking, negotiating, access to finance, data protection and other highly relevant business topics. There is also the opportunity for guests to business network at the event.
Preferred business support suppliers who are running the workshops include Bluestream Recruitment, Databasix, EY, MSC R&D, Richardsons, Royds Withy King, the Satellite Applications Catapult and Sandler Training with new names are set to be announced soon.
Connect Harwell Workshops are being delivered and hosted by Harwell Campus Management.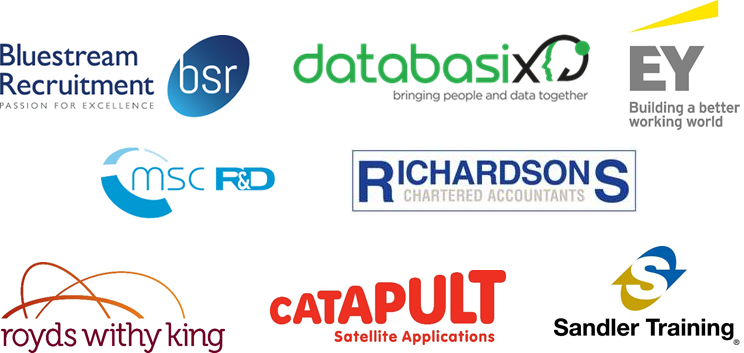 Date and Time
Location
Satellite Applications Catapult
Electron Building
Fermi Avenue
Harwell Campus
OX11 0QR
United Kingdom