Recruitment Directors Events 2014

Multiple Dates
Event Details
Thursday 2nd October 2pm to 6pm
Creating an award winning 2015....

From workplaces, to teams and individuals, learn how to create a Top 100 recruitment business from those already on the ladder

Speakers:

Sponsors are Arithon, RoyRipper, Bullhorn, Forest Group and Raw Talent Academy

 

Location:

RBS offices, 250 Bishopsage, London

Format:

Informal and structured networking, speaker sessions with case studies, shared learning sessions and complimentary food and be

About the Events:

Since 2009, RIDA and UK Recruiter have collaborated to design these unique director only events for professional recruitment business owners and directors who are aspiring to take their agencies to the next level.

Featuring real case studies presented by industry peers who've been there (and come out the other side), topics can include anything from acquisition and organic growth to joint ventures, partnerships and outside investment. In addition to this, there are generously timed-intervals in which to get involved in both controlled and casual networking sessions, whilst enjoying complimentary beverages, cakes, hors'd'oeuvres and late afternoon drinks.

To ensure that you get the most out of this exclusive quarterly recruitment event, we limit attendance to individuals working within a recruitment consultancy/agency and at director level or above, so if you fit the bill, please feel free to register today.

 

  




  







  

  

   



 Speakers for 2014 include: 
Darren Ryemill. CEO and Owner of Opus Recruitment Solutions.   Darren has grown his business from start up in 2008 with four staff to a £13 million turnover business employing 53 staff in 2013. His business has twice been in the Virgin Fast Track 100 and he is obviously friends with Richard Branson!

Darren spoke at our February event

 

Nick Robeson. Having delivered Interim Management solutions since 1997 its fair to say Nick has a good grasp on this market. He has started a business, bought one and sold one prior to launching Hemming Robeson in 2011.

Nick spoke at our February event. 

 

Stephanie Asplin. Founder and Managing Director of The Crewing Company. Stephanie set up the company in 2005 and now owns one of the most successful media recruitment specialist agency in the UK with a turnover last year of 3 million.

Stephanie spoke at our February event. 

 Jack Barton. Company Director since 1999 with experience in Recruitment, Operations and Strategy, Advertising, Brand Development, Finance and Distribution Marketing.

 

Jack will be giving an update since his last presentation with us and sharing the successes and learnings from his 8 month rebranding project at our May event.

 

 James Del-Gatto. Previously Head of Brand, Culture and Communications at SThree Plc.  Now brand expert with Black Slate.  

 

James will be sharing the secrets of successful brand development along with some practical learnings (anonymously of course!) from recruitment clients at our May event.  

 

Gary Ashworth.  Gary is founder and Executive Chairman of Interquest Group, a specialist recruiter in the IT and related space. Launched in 2003, they have successfully completed 8 strategic acquisitions into the group, and are one of the fastest growing specialist recruitment companies in the UK.  

Gary is speaking at our May event. 

Graeme Read.  Graeme spent 17 years with Antal International, laterly as Group Managing Director.  His experience is in Recruitment Start Ups, Growing businesses, M&A, Executive Search, International Recruitment and Search & Selection.

Graeme is speaking at our July event 

 

 Adrian Treacy, COO for The Arrows Group of companies. Adrian spent the first four years of his career as a Permanent Consultant Huxley Brand in the S3 Group. Adrian joined James Parsons (who spoke at a previous Directors event) in 2003 to establish Arrows Group and was responsible for their international growth into Holland and Germany and is continuing to expand Arrows internationally into America and Asia.

Adrian is speaking at our July event. 

 

 Roy Ripper, best selling author, speaker and coach to the recruitment industry. Roy has worked in the recruitment industry for nearly 30 years and trained over 37,500 recruiters worldwide. Additionally he has built three very profitable staffing companies of my own.

Roy is speaking at our July event. 

 

 

James is speaking at our October event.

 

Stephen Rogers is Owner And MD Swanstaff Recruitment; ranked 5th within the recruitment sector and 16th overall amongst the top 100 UK companies.  Stephen is Winner of the 2013 & 2012 Business Entrepreneurs Award.

Stephen is speaking at our October event.

 

 

Steve Solomon heads up the Consumer Industries Commercial team covering Central London and encompassing recruitment. 

Steve is speaking at our October event.




 

Flora Mewies has experience in a wide range of employment matters, such as disciplinary and grievance issues, restructuring and redundancy exercises, TUPE issues and advising on compromise agreements, acting primarily on behalf of employer clients.

Flora is speaking at our October event.
previous events;            
Thursday 27th February 2.30pm to 6pm - Driving profit - through client, staff and market engagement
Speakers are: Darren Ryemill, Nick Robeson and Stephanie Asplin.  Darren Ryemill will be talking about engaging your team for recruitment success and Nick Robeson talking about creating a successful niche and, having bought, built and sold businesses in this space, he'll be chatting about what he has learnt so far. Stephanie Asplin's is sharing her successes, failures and lessons learnt. . 
Sponsors are Arithon, RoyRipper, Forest Group, Oil and Gas Jobsearch and Firefish Software
Thursday 8th May 2pm to 6pm 
The speakers for May are Gary Ashworth, Jack Barton, Zoe Botbol and James Del-Gatto and the themes they'll be covering are relationship building for greater recruitment success, successful brand development and re-branding an established business and growing a saleable business.  
 Sponsors are Arithon, RoyRipper, Bullhorn, Docusign and Forest Group,
Thursday 3rd July 2pm to 6pm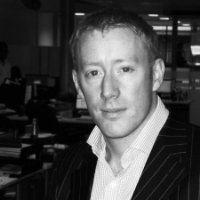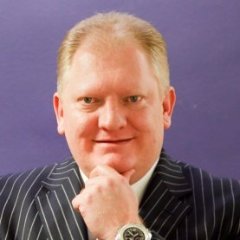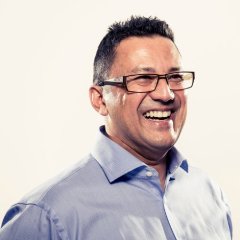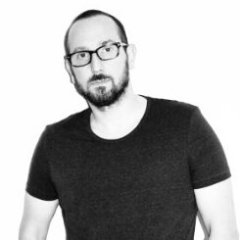 Speakers are Adrian Treacy, Graeme Read and Roy Ripper. (see profiles below).  Dan McDevitt of Hooked is running a session entitled "What's Your Hook? 30 minutes to a better elevator pitch"
Sponsors are Arithon, RoyRipper, Colleague Software, Oil and Gas Job Search and Forest Group 
SPONSOR INFORMATION
Arithon is a leader in recruitment software technology and has been a driving force for advanced development in the industry for 12 years. With an extensive client base, Arithon is the chosen recruitment software solution for thousands of recruiters. Our service offering now also includes online timesheets, recruitment website design, and mobile recruitment app development all integrated with our core software solutions and comprehensive support.
Bullhorn is the global leader in recruitment software, delivering SAAS technology solutions that help recruitment firms of all sizes put the world to work. For thirteen years our innovations have powered the recruitment operations of fast-growing start-ups up through the world's largest employment brands. With International Headquarters in London and offices in Scotland, Netherlands, Sydney and The USA and Canada, Bullhorn's cloud-based applicant tracking system, recruitment CRM, and social recruiting products serve more than 10,000 clients representing nearly 200,000 users across 150 countries.
Roy Ripper is recognised within the recruitment industry as one of the foremost skills trainers on executive search and selection techniques in the world. Roy has worked within the industry for over 26 years. Roy began his career as a consultant specialising in selling client-paid recruitment advertising. If you're a recruitment business owner or director then you may be interested in his Recruitment MasterMinds coaching programme which you can apply to join here www.recruitmentmasterminds.com
Forest is the specialist adviser and partner to the recruitment industry. We're an ICAEW member firm chartered accounting practice, as well as an FCA regulated firm of financial advisers. With our deep understanding of the industry, we help recruiters and their candidates to earn smarter, live better. Our focussed range of services means that we have you covered, from the simple stuff like getting your candidates paid, through to more complex issues like how to engage with the upcoming pensions regulations, and more.
Colleague Software has been operating since 1995 with an experienced and passionate team of technical staff. Colleague has a long and proud heritage of recruitment software innovation and a comprehensive understanding of the recruitment industry. Client-driven and made for recruiters by recruiters, Colleague is perfectly suited to the needs of your consultancy − offering a functional, flexible and intuitive recruitment system for managing your clients, contacts and candidates.
Oil and Gas Job Search is the world's premier job board for the global oil and gas industry. It boasts over 750,000 registered users, over 650,000 unique visitors generating 250,000+ applications and over 6,000,000 page views per month. Specialising in Engineer and above level jobs, it can offer you job ads, cv search, banner and email marketing and social media solutions among other services. Established over 13 years, it offers the most technologically advanced job board platform available. Contact us for a free trial to see for yourself how we can improve your recruitment performance.
Firefish Recruitment Software: 1 in 3 recruitment agencies have a database where only 15% of their candidates' information is up-to-date. Firefish can increase this to 65% in 6 months - and we'll show you a before and after to prove it.Firefish isn't just an ATS – it's an engagement engine designed to help you achieve the maximum number of placement opportunities. We want to get your database crackling with activity, because activity means increased engagement and more placements. And the way to make this happen is with constant movement: job alerts, mail campaigns, social media marketing, potential matches, talent banks…all made simple with Firefish.
Docusign: Accessible anytime, anywhere, on any device, the DocuSign Global Network connects companies to their customers, partners, suppliers and employees where they can transact business with confidence. Customers of all sizes solve their paper problems by easily replacing manual, paper-based methods to decrease contract cycle times, reduce costs, improve visibility and control, and enhance customer satisfaction. DocuSign helps your world work better with the easiest, fastest, most secure way to send, sign, track and store documents in the cloud.
Raw Talent Academy: an award winning Sales Recruitment & Training business who specialise in recruiting trainee and graduate level sales staff who are looking for a rewarding career in sales. They also provide industry-leading sales coaching and mentoring to ensure your staff are excelling in their roles.
Organiser
UK Recruiter & RIDA Group
RIDA Group is an independently owned investment house that specialises in the recruitment and staffing sector
Founded in 2009 by Helen Reynolds and James Caan (Hamilton Bradshaw) the business aimed to provided investment, advisory and consultancy services within the staffing sector.
We use a unique set of personally developed programmes and strategies to assist recruitment business owners to grow and develop their own recruitment firms, and if required, to lead them to a successful exit once certain business levels and milestones have been achieved.
RIDA uses a 'hands on experience' to help organisations identify their strategy, harnessing their vision to create the journey map that's right for the business and its owners.
Our extensive experience and knowledge of the recruitment industry means that we are able to help our clients achieve their strategies through business transformation.
We employ the finest talents in the recruitment industry, all in one place, making these extraordinary individuals available for you and your business.
Following an MBO by Helen Reynolds in 2012, the business continues to grow and diversify, offering assistance to not only the traditional staffing companies, but also those in the online space.
UK Recruiter is a community owned by Louise Triance
The UK Recruiter site is an information resource for recruiters operating in the UK. We like to think of ourselves as creating a community of recruitment professionals. It is completely free for UK recruiters to use the site.
Main areas of activity are an industry supplier directory, weekly email newsletter and discussion board. Louise also writes a blog and we run networking events.

The business objective is to provide the most comprehensive set of information and links for the UK recruitment industry.
Recruitment Directors Events 2014