Description
The Recruitment Trinity; New Clients, New Revenue Streams and More Profit
This event is perfect for any recruitment business owner or Director who wants to ensure they have all the elements in place to take their business to the next level. We'll be using real case studies from successful recruitment firms with Directors speaking candidly about their own experiences.
The event is ONLY open to Director level (and above) recruiters. If you are a Managing Director, Operations Director, Commercial Director or CEO of a recruitment consultancy then please register. Recruitment Directors within corporate firms are also welcome to attend. We are also unfortunately unable to accommodate non executive directors at these events.
Date: Tuesday 23rd April 2013
Location: 250 Bishopsgate, RBS Offices, London, EC2M 4AA
Timings: 2.30pm to 6.00pm
Format: Informal networking, speaker sessions, shared learning session and structured networking.
Speakers: Recruitment industry directors sharing their own experiences: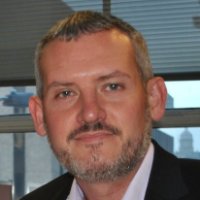 Paul Mitchell, Director and General Manager of SkyBlue will share his experiences of generating an innovative revenue stream which truly benefits their own business, the jobseeker, customer and the wider UK economy.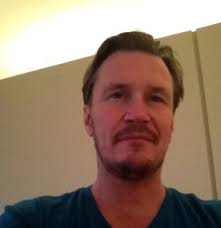 Russell Clements, Chairman of Cube19 and ex Chief Executive of the hugely successful SThree Group will be sharing his experiences of the Do's and Don'ts of Diversification; giving great advice along the way as to how to grow your recruitment business.
Jeremy Thornton, Founder of Oasis HR and the HR Think Tank Series will share his experiences around building, managing and leveraging a community.
Sponsors:
Sponsor Information:
Monster
Monster is the worldwide leader in successfully connecting people to job opportunities. From the web, to mobile, to social, we help companies find people with customised solutions, and we use the world's most advanced technology to match the right people to the right job.
LinkedIn
Founded in 2003, LinkedIn connects the world's professionals to make them more productive and successful. With more than 200 million members worldwide, including executives from every Fortune 500 company, LinkedIn is the world's largest professional network on the Internet. The company has a diversified business model with revenues coming from its talent solutions, marketing solutions and premium subscriptions businesses. Headquartered in Silicon Valley, LinkedIn has offices across the globe
Arithon
Arithon is a leader in recruitment software technology and has been a driving force for advanced development in the industry for 12 years. With an extensive client base, Arithon is the chosen recruitment software solution for thousands of recruiters. Our service offering now also includes online timesheets, recruitment website design, and mobile recruitment app development all integrated with our core software solutions and comprehensive support.
LogicMelon
LogicMelon introduces a new-age multiple job posting tool. One of the most important elements in today's busy recruitment markets, is the ability to save time and to measure which websites are providing you the most effective return on investment.
TalentPuzzle
TalentPuzzle are working to become the UK's first trusted agency recommendation website: a one-stop-shop for employers to find the most suitable recruitment agencies and to allow them to easily engage and connect with them.
UK Recruiter's co-hosts for these events are RIDA Group. RIDA is an independently owned private equity and advisory firm that specialises in the recruitment and staffing markets. Since inception the business has invested in over 10 recruitment businesses and provided consultancy to over 50 SME's. From ten operational sites throughout the UK, RIDA Human Capital provides outstanding service to clients and candidates within the professional sector, payrolling in excess of 2000 workers per week, all managed by over 100 members of staff. RIDA Group continues to grow through acquisition but also organically and now not only assists traditional staffing companies but also those within the online space, through RIDA Technology. With the addition of RIDA Creative, the business looks to become one of the leaders within the recruitment and staffing space.
Organiser of Recruitment Directors Learning & Networking Event - 23rd April 2013
RIDA Group is an independently owned investment house that specialises in the recruitment and staffing sector
Founded in 2009 by Helen Reynolds and James Caan (Hamilton Bradshaw) the business aimed to provided investment, advisory and consultancy services within the staffing sector.
We use a unique set of personally developed programmes and strategies to assist recruitment business owners to grow and develop their own recruitment firms, and if required, to lead them to a successful exit once certain business levels and milestones have been achieved.
RIDA uses a 'hands on experience' to help organisations identify their strategy, harnessing their vision to create the journey map that's right for the business and its owners.
Our extensive experience and knowledge of the recruitment industry means that we are able to help our clients achieve their strategies through business transformation.
We employ the finest talents in the recruitment industry, all in one place, making these extraordinary individuals available for you and your business.
Following an MBO by Helen Reynolds in 2012, the business continues to grow and diversify, offering assistance to not only the traditional staffing companies, but also those in the online space.
UK Recruiter is a community owned by Louise Triance
The UK Recruiter site is an information resource for recruiters operating in the UK. We like to think of ourselves as creating a community of recruitment professionals. It is completely free for UK recruiters to use the site.
Main areas of activity are an industry supplier directory, weekly email newsletter and discussion board. Louise also writes a blog and we run networking events.

The business objective is to provide the most comprehensive set of information and links for the UK recruitment industry.