Recruitment Event 26th June - Student Nurses, RNs, Midwives, AHPs & ODPs
About this event
Are you looking for a new challenge? Are you a nursing student due to qualify in 2021 seeking to start your exciting new career? Stockport NHS Foundation Trust are looking for caring, compassionate & motivated staff who want to make a difference in patient experience. We have opportunities on Surgical & Orthopeadic wards, ICU, Operating Theatres, ED, AMU, Community & Medical wards.
For student nurses we can offer 2 options either a rotation contract offering experience in different placements & when you have completed your rotation you can transfer to a vacancy in an area of your choice. Or alternatively you can access permanent positions in a preferred speciality. We have both full and part-time positions available.
Stockport NHS Foundation Trust will be holding a virtual event on the 26th June. So that you can find out more about our Trust from wherever you live! It will be hosted by our Deputy Chief Nurse & you will have the opportunity to meet our staff & find out more about the opportunities at our trust.
To register for our event please go to http://www.just-r.com/stockport-nursing/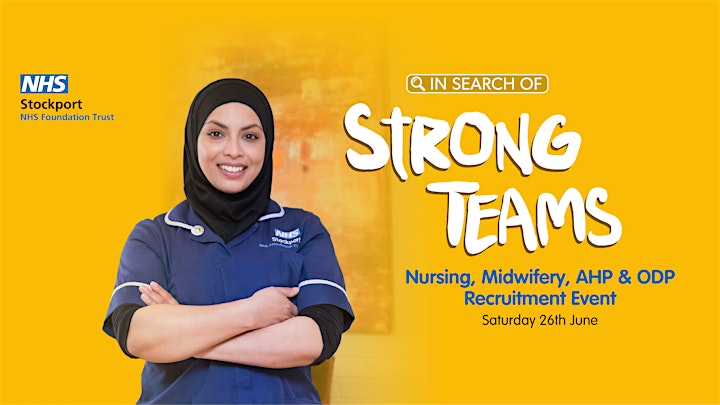 Organiser of Recruitment Event for Student Nurses, RNs, Midwives, ODPs & AHPs.