Description
Red Room is a collection of Bronte inspired short stories published by Unthank Books and edited by A J Ashworth. It features twelve new stories by some of Britain's most established and successful writers, five of whom will present and read from the book on the evening including Elizabeth Baines, Bill Broady, Vanessa Gebbie, Rowena Macdonald and Felicity Skelton!

"The collection features a demon sheep, strange curates, acts of rebellion and acts of violence. There is love made and love ruined, parents lost and children found. A girl's controlling step-father gets more than he bargained for while out on a picnic. A troubled man finds comfort in the poetry of Emily Bronte during his wife's illness. A woman stumbles across a French officer while out walking and returns home with a secret."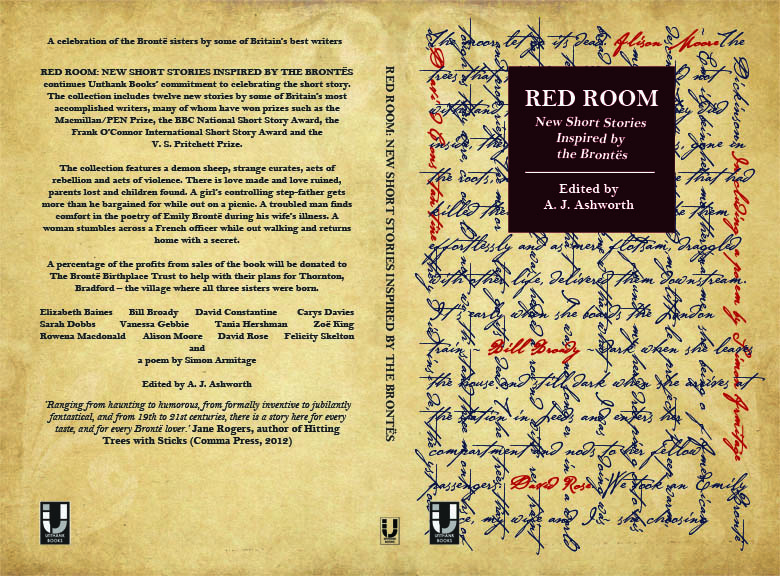 A percentage of the profits from sales of the book will be donated to The Bronte Birthplace Trust to help with their plans for Thornton, Bradford – the village where all three sisters were born.
Evening to include refreshments. 6.30pm for a 7pm start.
Organizer of Red Room: New Short Stories Inspired by the Brontes